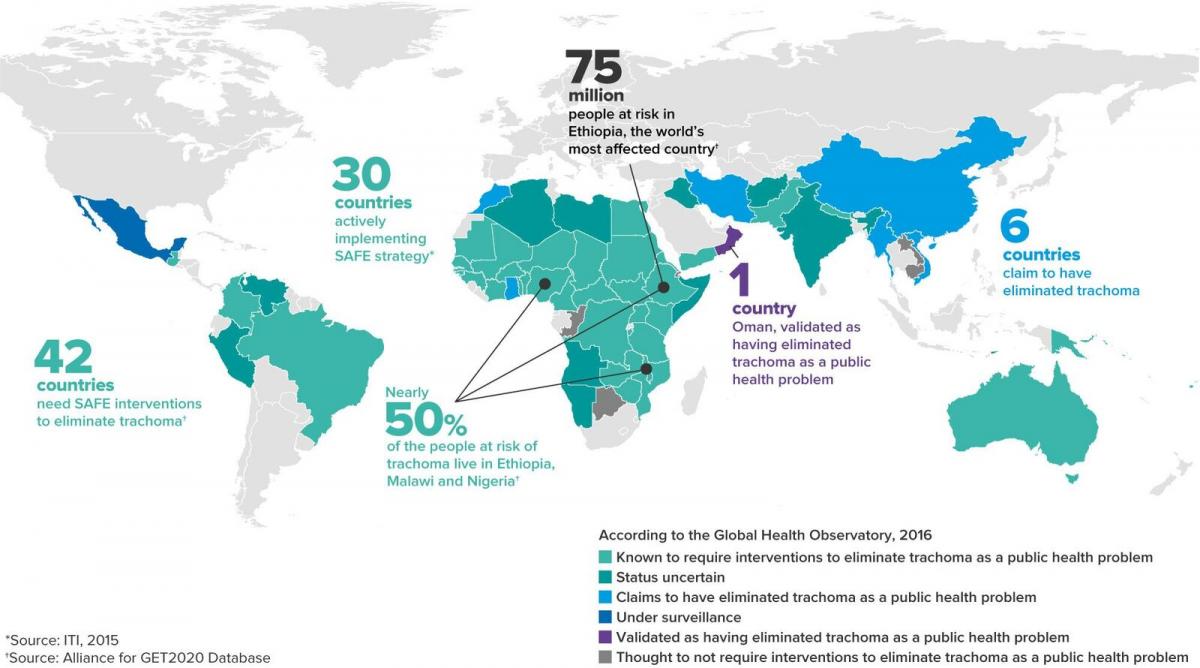 Eliminating Trachoma: Accelerating Towards 2020 is a call to action developed by ICTC on behalf of the WHO Alliance for GET2020
This advocacy and resource mobilisation tool, has been written with the aim of targeting policymakers, decision-makers and influencers in key donor markets and those with a social conscience and the means to make a difference.
This aim is also to reach people who aren't yet engaged in the elimination of trachoma, as well as providing an update for those who have been steadfast contributors to the Alliance.
Visit the website:
Globally, 200 million people are still at risk of blindness from trachoma. 12.4 million children have active trachoma, 1.9 million people are blind or visually impaired, and 3.2 million people need surgery to avoid blindness – all because of a disease that is easily preventable and treatable.
Towards 2020 will help ensure a coordinated global response to accelerate efforts to eliminating trachoma as a public health problem. Whilst there are many successes to celebrate, the trachoma community recognises the challenges in achieving global elimination targets – increasing coverage, identifying transmission routes, engaging other sectors sustainability, and urgently attracting the funding needed for elimination efforts in 42 endemic countries.
Towards 2020 is available in English with Spanish, French and Portuguese translations.