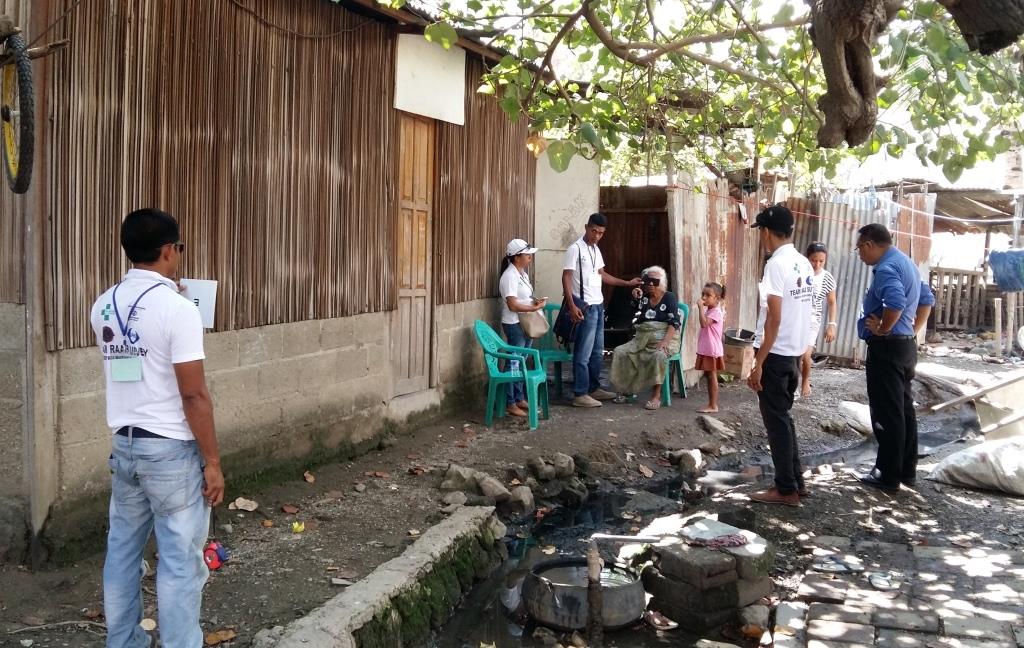 Timor-Leste in South East Asia–current listed as one of the poorest nations in the world—became an independent state in 1999. The country is divided into 13 administrative districts and 65 sub districts with a predominantly rural population of 1,257, 613 (Census data 2010) people. Timor-Leste has one referral hospital, in Dili, the capital. The hospital has an eye clinic and offers cataract surgery and refraction services. Elsewhere, there are two provincial eye clinics providing primary eye-care and refraction.
The first RAAB survey conducted in 2005 in Timor-Leste showed blindness prevalence at 4.1%, and visual impairment 17.7% among the population aged 40 and over. Cataract and refractive error are the leading causes of blindness and visual impairment. More than 80% of blindness was found to be either preventable or treatable. This blindness and visual impairment rate is one of the highest in the region. Since then, with the support of international partners (mainly Fred Hollows Foundation, New Zealand and Royal College of Australasian College of Surgeons), eye care services in Timor have been developed, with a focus on human resource development and the setting up of a National Eye Centre in Timor, with extensive mobile outreach eye care activities in the country.
Currently, Timor-Leste has no up-to-date information on the magnitude of blindness, the cataract surgical burden, coverage and information on the impact of 10 years of eye care services in the country. The country also lacks baseline data to monitor the progress after implementation of WHO GAP 2014-2019.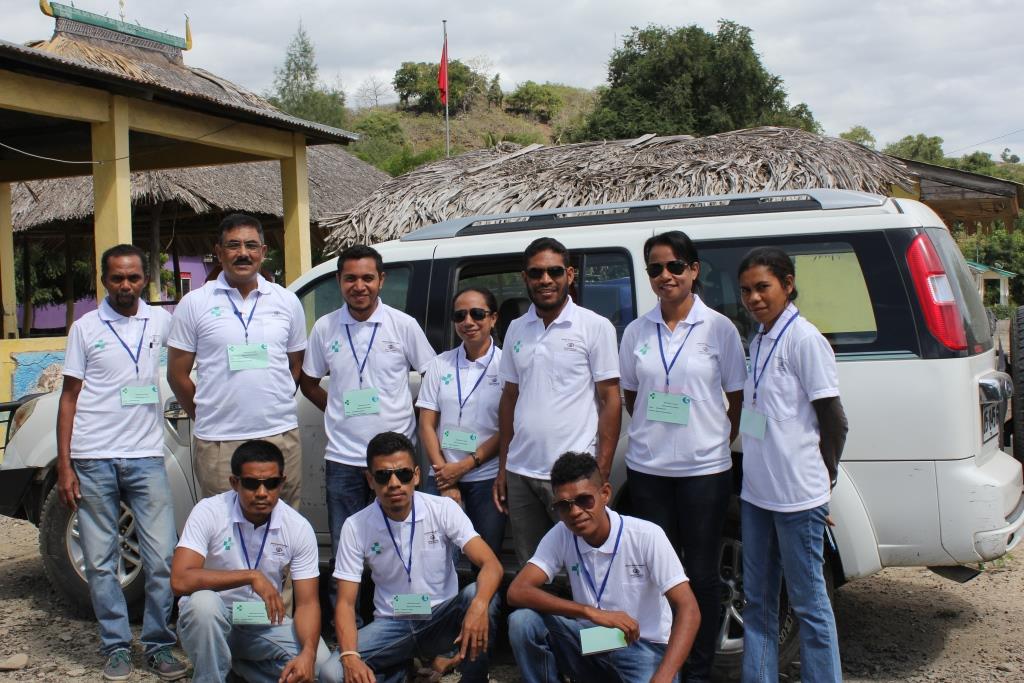 Therefore, with generous financial support from Lions Club International Foundation, the International Agency for Prevention of Blindness South East Asia Region in collaboration with Ministry of Health, Timor-Leste has initiated a new blindness survey with the latest RAAB survey methodology in July 2016. The survey—ongoing in Timor-Leste as I write–is designed for nationally representative data collection, with 67 clusters covering all 13 districts of Timor-Leste. It is expected that the survey will give adequate information for the country on magnitude of blindness and visual impairment, its causes, information on cataract surgical coverage, visual outcomes of existing cataract surgical services and barriers to uptake of available eye care services in the country.
The data collection method is house-to-house visits, enrolment and visual acuity measurement, and clinical eye examination. Data collection—like in our Maldives survey—is being carried out using smartphones with mRAAB software. Two teams led by local ophthalmologists trained and mobilized for data collection are expected to complete the data collection work by 1st week of September, 2016.
See more photos of the RAAB here