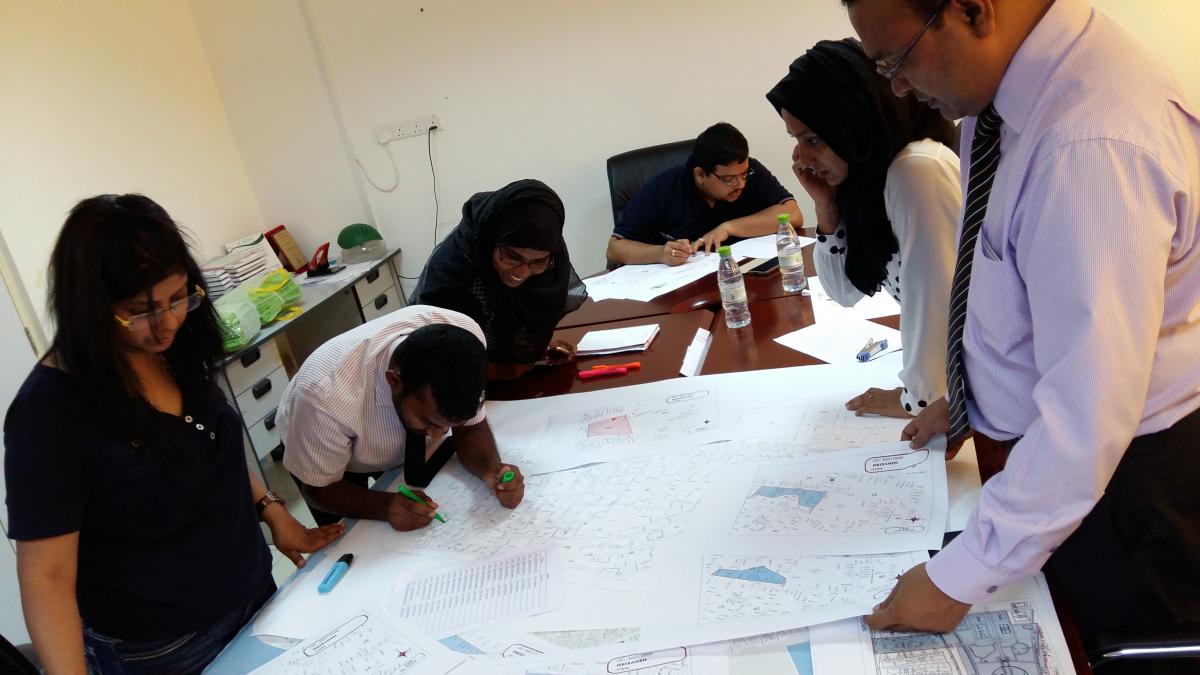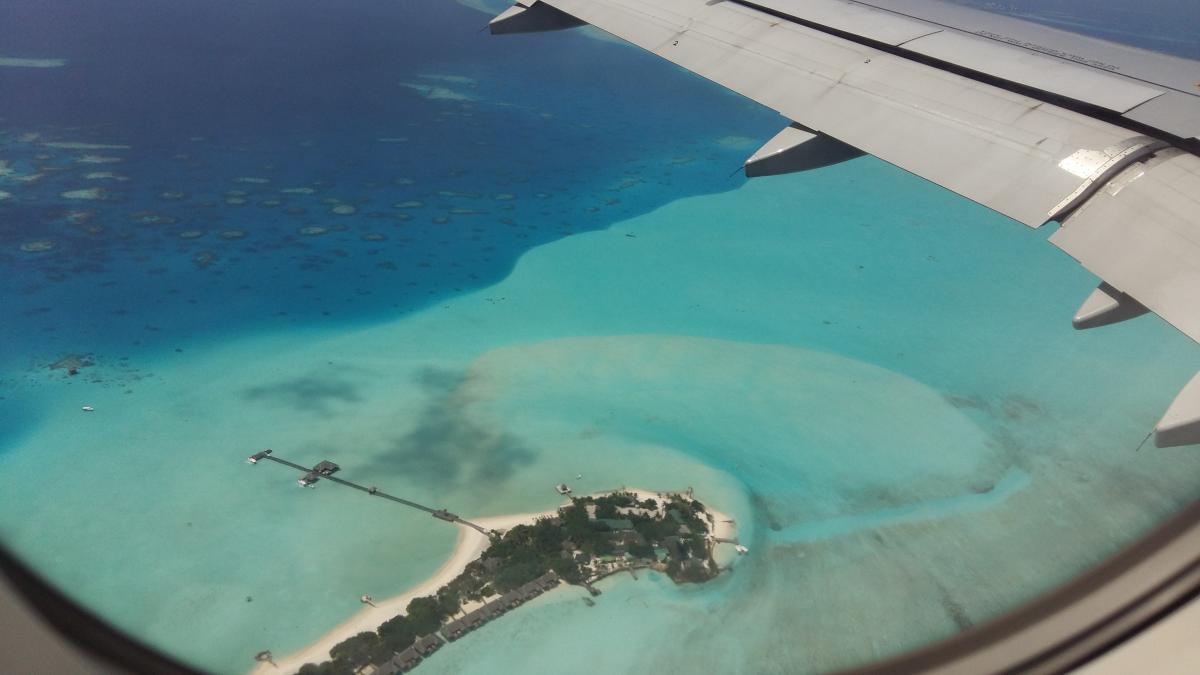 The Maldives is an archipelago in the Indian Ocean, 600 km south of the Indian sub-continent. It consists of 1,192 tiny, coral islands that form a chain stretching 820 km in length and 120 km in width. These islands cover a geographical area approximating 90,000 square kilometres of which land is only 298 square kilometres. Currently a total of 187 islands are officially inhabited.
The population of Maldives in 2014 was projected to be 341,848. Maldivians are a homogenous population speaking one language (Dhivehi) and are Sunni Muslims. Literacy in the Maldivian population is about 98% for both men and women.
As of now there is no scientifically valid, population-based blindness survey data available for the Maldives, the only source for estimates and causes being numerator analysis of service data from the Indira Gandhi Memorial Hospital, Male. This data shows that the common blinding eye diseases found in Maldives are cataract, refractive errors, pterygium and glaucoma. Ocular Toxoplasmosis is one of the major causes of permanent visual impairment for the most productive age group of 10‐45 years.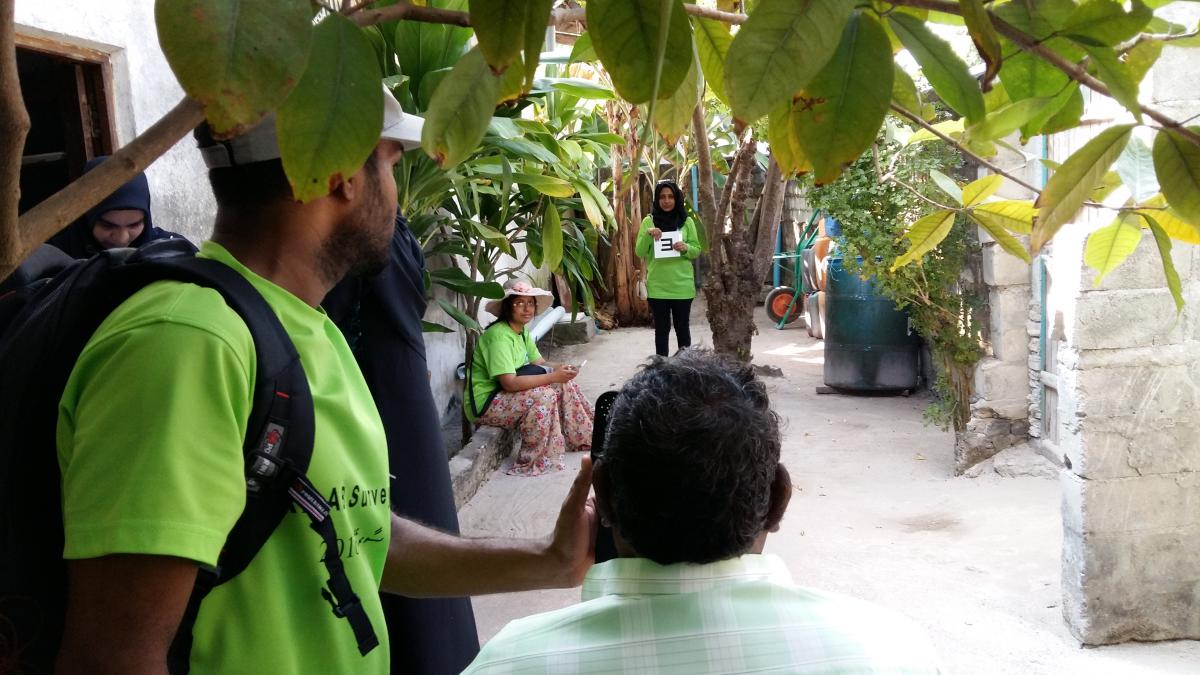 The WHO Global Action 2014 – 2019 set the country wise target of 25% reduction of blindness by 2019 based on the base line prevalence of 2010. But the Maldives does not have baseline data and so it is difficult to monitor the progress of ongoing eye care services in the country.
Happily, IAPB South East Asia is supporting the Ministry of Health Maldives to carry out a RAAB which will able to help estimate prevalence and causes of blindness and visual impairment, cataract surgical coverage and visual outcomes of present cataract surgical service of the country. With generous funding support from the Lions Clubs Interntational Foundation (LCIF), a team of ophthalmologists and survey staff launched into the preparation, survey design, and training for the actual data collection a few days ago in February 2016.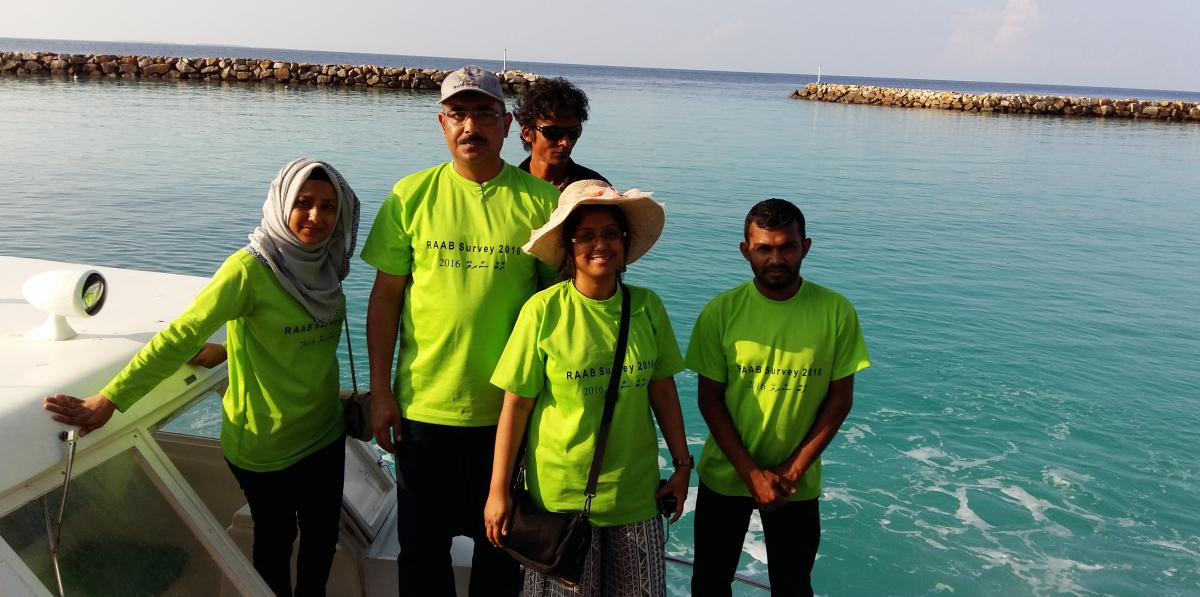 On the first day of survey data collection we—Me, as the RAAB trainer and Mr Ubeydulla Thoufeeq as the Principal Investigator—were interviewed on live TV regarding the purpose and importance of survey to the country. After two weeks of preparation, I'm back in office and am happy to note that the data collection work is going on full-swing. We are using PEEK's app for data-collection, which is making the recording of data easy and accurate (I had tested it first in Nepal too). Data collection should be complete by the end of March and data analysis and result is expected by early April 2016. Stay tuned!
See more photos on the IAPB Flickr album
Also read: Summary of Report Rapid Assessment of Avoidable Blindness Maldives – 2016