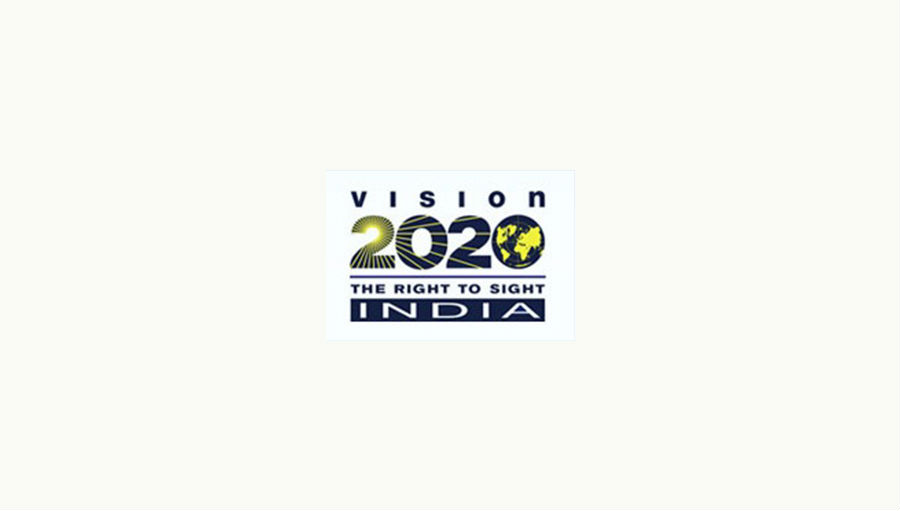 New Delhi: VISION 2020: The Right to Sight – INDIA is one of the members in the 17 member national committee formed by National Control for Prevention of Blindness and Visual Impairment (NPCB&VI), Ministry of Health and Family Welfare, Government of India for collaborating with Dr R P Centre for Ophthalmic Sciences, AIIMS, New Delhi for a nationwide mapping of 'Human Resources and Infrastructure on Eye Health in India'. Dr RP Centre has been entrusted with the task of conducting the survey.
Dr Promila Gupta, Consultant, NPCB&VI Government of India is the chairperson of the committee.
The massive exercise has been undertaken as one of the major challenges faced in eye health planning in India today is the lack of authentic data regarding availability of infrastructure facilities, manpower and speciality services for eye care in the country. The mapping aims to assess the current availability of ophthalmologists, optometrists and sub-specialty services in India for planning and development of eye care in the country.
The ministry is looking at evolving a strategy not only to collect this vital data but also to continually update the availability of eye care services (both in public and private sector) in India and Geotag for public through the NPCB&VI Vision Atlas.
"This exercise is indispensable and such a comprehensive data will help in determining eye health delivery as we move towards Universal Eye Health," said Dr Phanindra Babu Nukella, CEO, VISION 2020 INDIA.  "We are glad to be collaborating and are encouraging all our member organisations to take part and provide the data at the earliest".
Dr Praveen Vashist, Officer In-charge, Community Ophthalmology, Dr. R. P. Centre for Ophthalmic Sciences who is leading the mapping, presented an update at the VISION 2020 INDIA Board meeting held on 29 July, 2020. As on 9 August, 2020 4516 institutions in the country had sent in information in response to the survey form sent to them.
The survey aims to be all-embracing to collect data involving state programme officers, district programme managers of the NPCB&VI, NGOs, government institutes, medical colleges and private practitioners.
A HR & Infrastructure mapping survey was carried out in 2001 – 02 by Dr RP Centre under the aegis of NPCB&VI and an online survey facilitated by VISION 2020 INDIA to map human resources and infrastructure was done in 2015 as funded by NPCB&VI.