For World Glaucoma Week, Nikhil Choudhari and Rohit Khanna on glaucoma in rural India…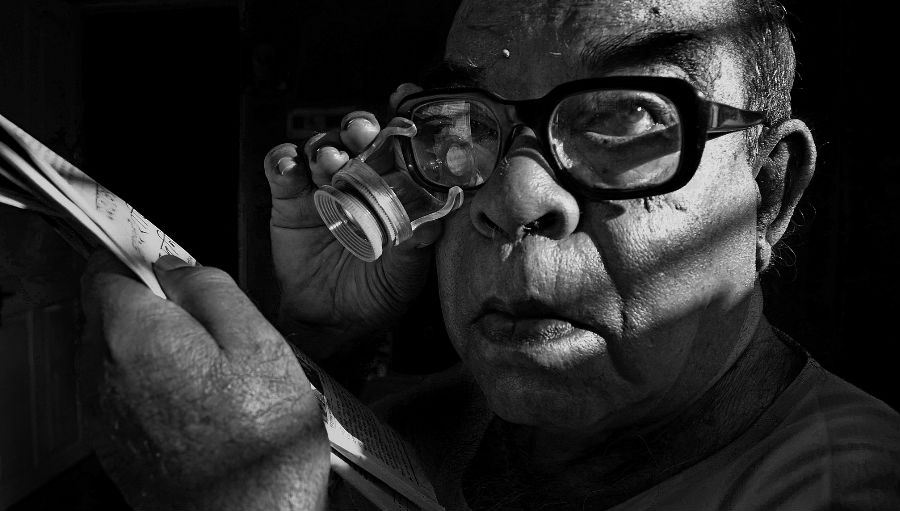 Glaucoma is recognized as one of the leading causes of irreversible blindness across the world. According to a 2010 estimate, the number of people with glaucoma was 11 million and another 24 million were at risk of the disease in India.1 A little more than 50% of the population resides in rural parts of the country.
Ophthalmic care for glaucoma is limited in rural areas due to several factors. The eye care facilities are inadequate. The treatment costs may not be affordable. Awareness about the nature of the disease is low. Thus, a majority of the patients remain undiagnosed.1 The problem is intensified due to lack of simple and effective screening protocols to detect the disease.
L.V. Prasad Eye Institute (LVPEI) has developed a multi-tiered, pyramidal model of eye care delivery system covering rural areas in four states of India. At the bottom of the pyramid, a trained community health care worker creates awareness about eye problems and conducts school and community screenings. At the next level, a one-year trained vision technician provides basic care, including refraction and screening for eye diseases, at a primary care vision centre. Those detected with eye problems are referred to a secondary care center; also located in rural area and run by an ophthalmologist.  Here the emphasis is on comprehensive eye care. The ophthalmologist is trained to take basic care of glaucoma. Moreover, more than 50% patients are treated free of cost.2
Some strategies to improve eye care in rural areas are worth mentioning. Combining the results of simple diagnostic tests is one such strategy. We have demonstrated the utility of combining van Herick test and ocular biometry in the detection of primary angle closure disease in the rural population of India.3,4 Similarly, combination of applanation tonometry and optic disc photography could be useful in the detection of open angle glaucoma. Opportunistic screening and targeting family members of patients with glaucoma for disease screening could be other practical approaches for underserved locations.
We recently added a vertical stream of glaucoma care in the secondary centers wherein glaucoma patients are triaged for stipulated therapy protocols.  In addition, an experienced glaucoma specialist provides hands-on and remote internet based guidance, 2 days a month. The outcomes of this 'Diagonal Model of Glaucoma Care' are encouraging.5
Nikhil S. Choudhari, DNB, Fellowship (Glaucoma)1 and Rohit Khanna, DO, Fellowship (Comprehensive Ophthalmology), MSC (CEH), MPH1,2
V S T Glaucoma Centre, Kallam Anji Reddy Campus, L. V. Prasad Eye Institute, Hyderabad, India
Gullapalli Pratibha Rao International Center for Advancement of Rural Eye Care (GPR-ICARE), L. V. Prasad Eye Institute, Hyderabad, India
References:
George R, Ve RS, Vijaya L. J Glaucoma. 2010;19:391-397.
Rao GN, Khanna RC, Athota SM, et al. Indian J Ophthalmol. 2012;60:396-400.
Choudhari NS, Chandran PA, Rao HL, et al. Eye (Lond). 2019 Nov 6.
Choudhari NS, George R, Asokan R, et al. Ophthalmic Epidemiol. 2019;26:430-438.
Choudhari NS, Mundhe G, Khanna R, et al. Ophthalmic Epidemiol. 2019;26:420-429.
Image on top: Man affected by glaucoma by Angshuman Paul  
GA 2020 – Act Now!
The IAPB Global Assembly 2020 (GA2020) programme has several sessions on Glaucoma. If your work is around the topic, do submit an abstract–the sector needs to know!