On Global Accessibility Awareness Day, Caitlin Reid, Project Coordinator – Marrakesh Treaty Ratification and Implementation Campaign, World Blind Union writes about the importance of "The Marrakesh Treaty".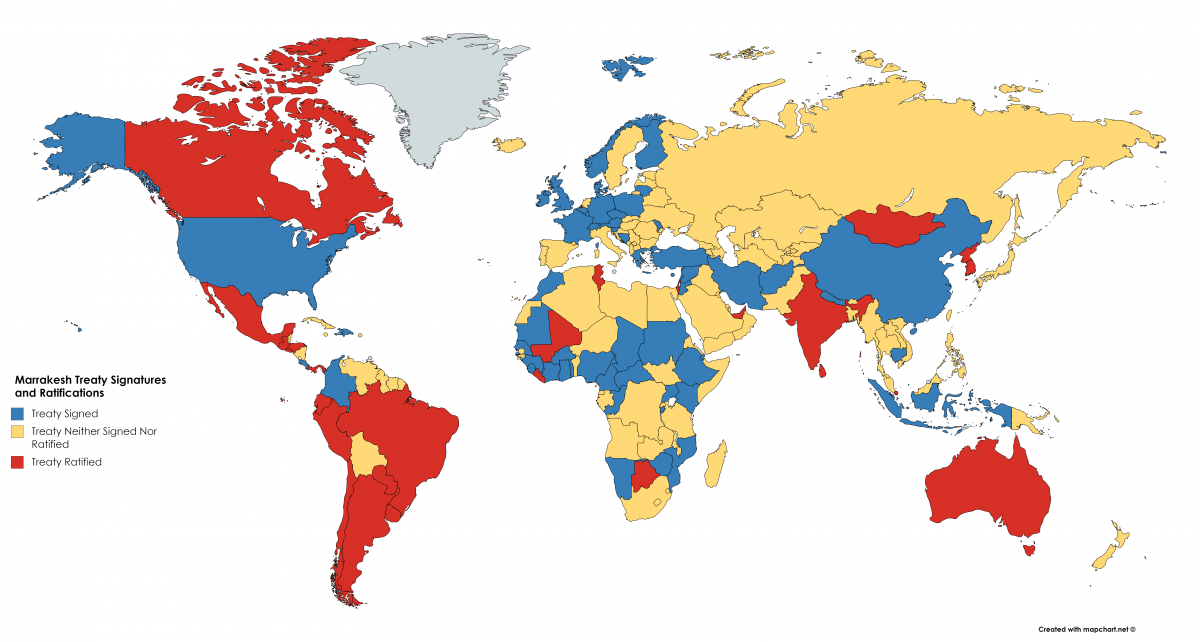 On September 30th, 2016, a major battle was won in the name of accessibility as the "miracle of Marrakesh" finally became possible. We live in a world that is unfortunately very inaccessible for blind and print-disabled people, which is why accessibility is a big priority for the World Blind Union (WBU).
Many years ago, the leadership of WBU decided to prioritise advocating for the end of "book famine". The "famine" refers to the fact that less than 10% of published works, such as books and educational materials, in developed countries and less than 1% in developing countries are ever made into accessible formats, such as Braille, large print or audio. This lack of access to information and literature affects blind and print disabled people in myriad ways, including a lack of access to a full education and gainful employment.
A miracle
Fortunately, in 2013, after many years of tireless advocacy from the WBU and many other stakeholders, the member states of the World Intellectual Property Organization, a United Nations (UN) agency, adopted the Marrakesh Treaty (official treaty name: the Marrakesh Treaty to Facilitate Access to Published Works by Visually Impaired Persons and Persons with Print Disabilities). The Marrakesh Treaty is a miracle because unlike many other treaties, it outlines concrete, practical steps for countries to follow in order to end the book famine.
The Marrakesh Treaty includes exceptions and limitations to national copyright law that will enable "authorised entities," such as blind persons' organisations and libraries, to more easily reproduce works into accessible formats for non-profit distribution. It also permits authorised entities to share accessible books and other printed materials across borders with other authorised entities. This allows accessible libraries to share their materials with other organisations, which is essential for many developing countries where organisations that serve the blind are often woefully under-resourced.
The future
However, the work is far from done. It was a tough road to Marrakesh, with many publishers and rights-holder organisations opposing the exceptions and limitations to copyright law that are a part of the Treaty. Those same opposing voices continue to exist at the national level, where the majority of the work will now take place. Like all treaties, the Marrakesh Treaty can be interpreted in different ways, which affects the success of its implementation at the national level.
In anticipation of national interpretations of the Treaty, the WBU has prepared a Guide to the Marrakesh Treaty, which provides a comprehensive analysis of the Treaty with specific legal and policy recommendations for giving effect its provisions. This is to help governments with the momentous task of implementing it into their national law. The Guide was written by academic experts from the fields of copyright and international human rights law and was recently published by Oxford University Press. For more information on the Treaty and our Guide, please visit our Marrakesh Treaty campaign page.