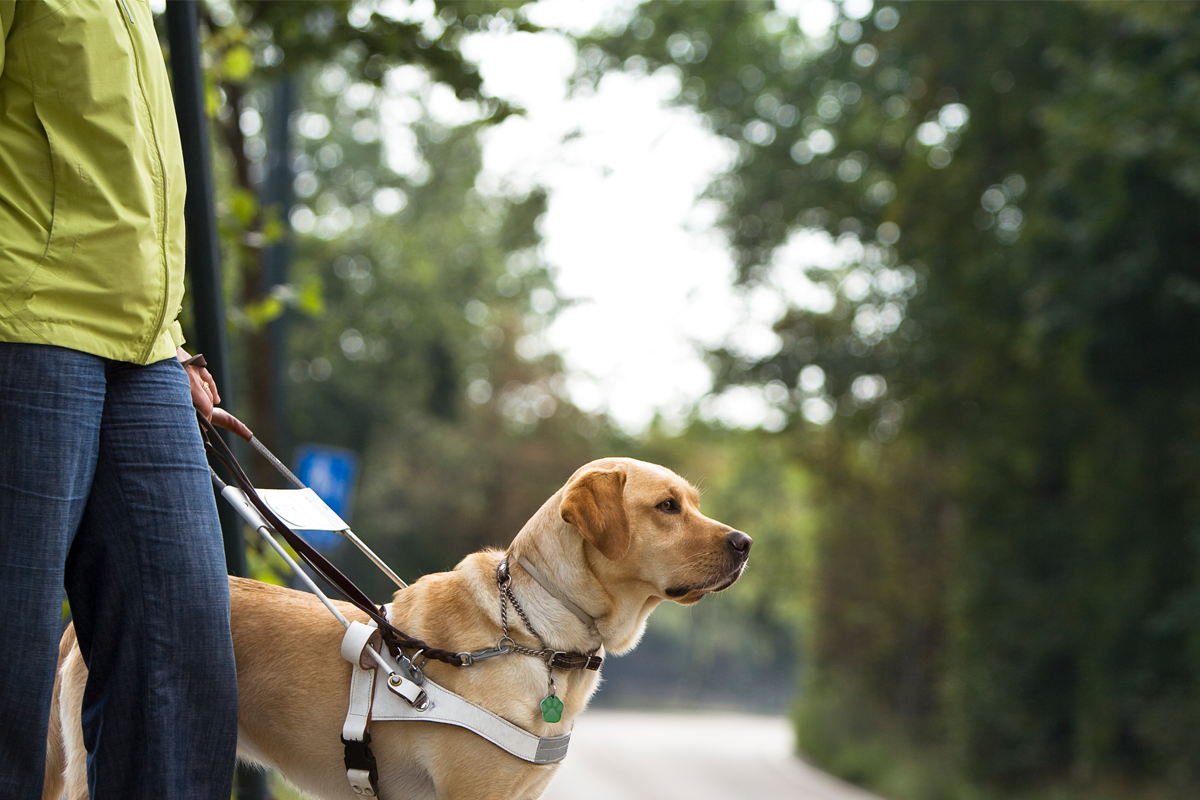 A guide dog with its user/ Photo credit: Thomas Barstad Eckhoff
On the occasion of International Guide Dog Day, Terje Iversen, Director International Development and Cooperation, of the Norwegian Association of the Blind and Partially Sighted, an IAPB member, discusses about their school for training guide dogs and the challenges they face with Saloni Nagpaul.
Of the 285 million people worldwide with vision impairment, there are 80 million people who have permanent vision impairment. Guide dogs make a tremendous impact in helping their users navigate daily tasks, providing them with the freedom and independence to reach their potential. International Guide Dogs Day celebrates their importance.
Guide dogs are carefully trained to avoid obstacles, access public transportation, cross roads safely, and other daily tasks to help their handlers' specific needs. They aren't dogs to be patted on the streets instead they are highly trained dogs performing a specialized service, who are not to be distracted.
Their impact must be seen to be believed:
Though in Norwegian, the video is still able to get the message across: the lady's happiness—this is her first week after getting a guide dog–in being able to move about on the street without bumping into people; the man's relief in being able to collect his child from nursery school and taking her safely home.
The Norwegian Association for the Blind and Partially Sighted (NABP) has been training guide dogs for forty years. In Norway, blind or partially sighted can apply to NAV (a government section) for a guide dog in the same manner as all disabled can apply for assistive devices. If you have not had a guide dog before or are above the age of 70 years you have to take a two days course before you can apply for a guide dog.
The Training Process
The process begins when potential guide dog puppies are given to host families to grow up in a 'normal setting'. Host families are told how to raise the dog; they are followed up and later tested for suitability and trained. All of this requires tremendous commitment.
For the dogs who fail the test, the host families are often given the option to keep the dog. The training of the dog takes six-eight months and begins when they are between 12 to 20 months old.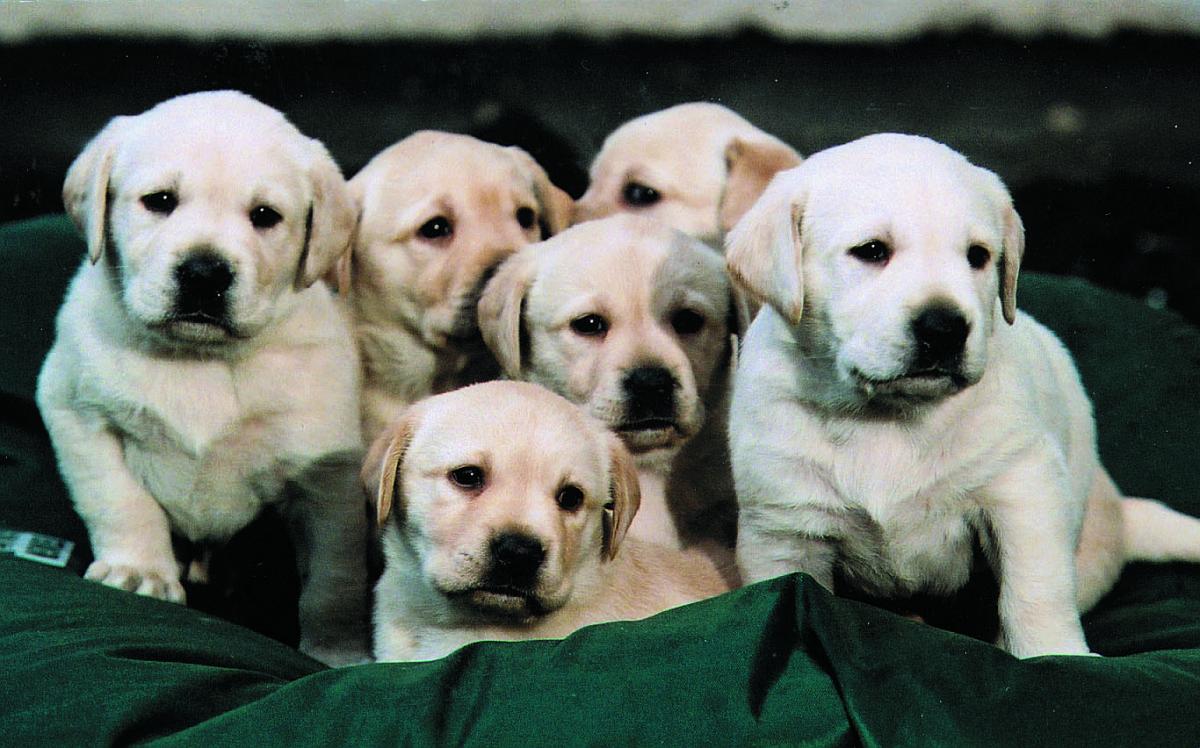 A litter of puppies/ Photo credit: Norges Blindeforbund
The school then matches a guide dog with a user and trains them together to become a good team. However, training of guide dogs is a costly and time-consuming process. "In spite of the fact that the government pays for guide dogs we still have to raise about 20 000 £ extra for each guide dog to cover all costs related to training including 'refresher courses'", says Terje Iversen Director International Development Cooperation, NABP.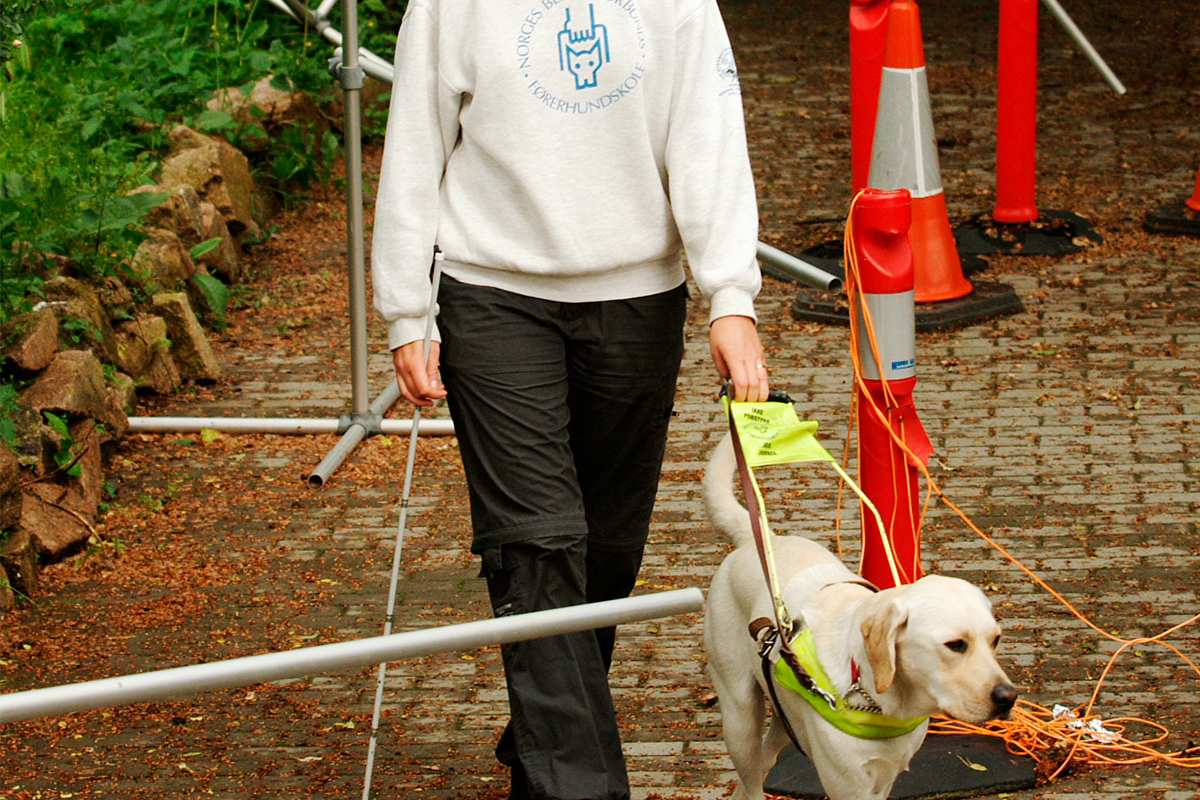 Training at the school/ Photo credit: Norges Blindeforbund
Socializing with a Guide Dog
The association provides refresher training and also organizes guide dog clubs where guide-dog users get together to socialize and share experience. Funds are also spent on research: to improve training, trials with new breeds of guide dogs especially to meet challenges with users that are allergic, combining use of guide dogs and GPS etc. "Previously only about 50% of the puppies were found to be suitable as guide dogs. After some extra efforts/research in the breeding of guide dogs, about 2/3 of the puppies become guide dogs", says Terje.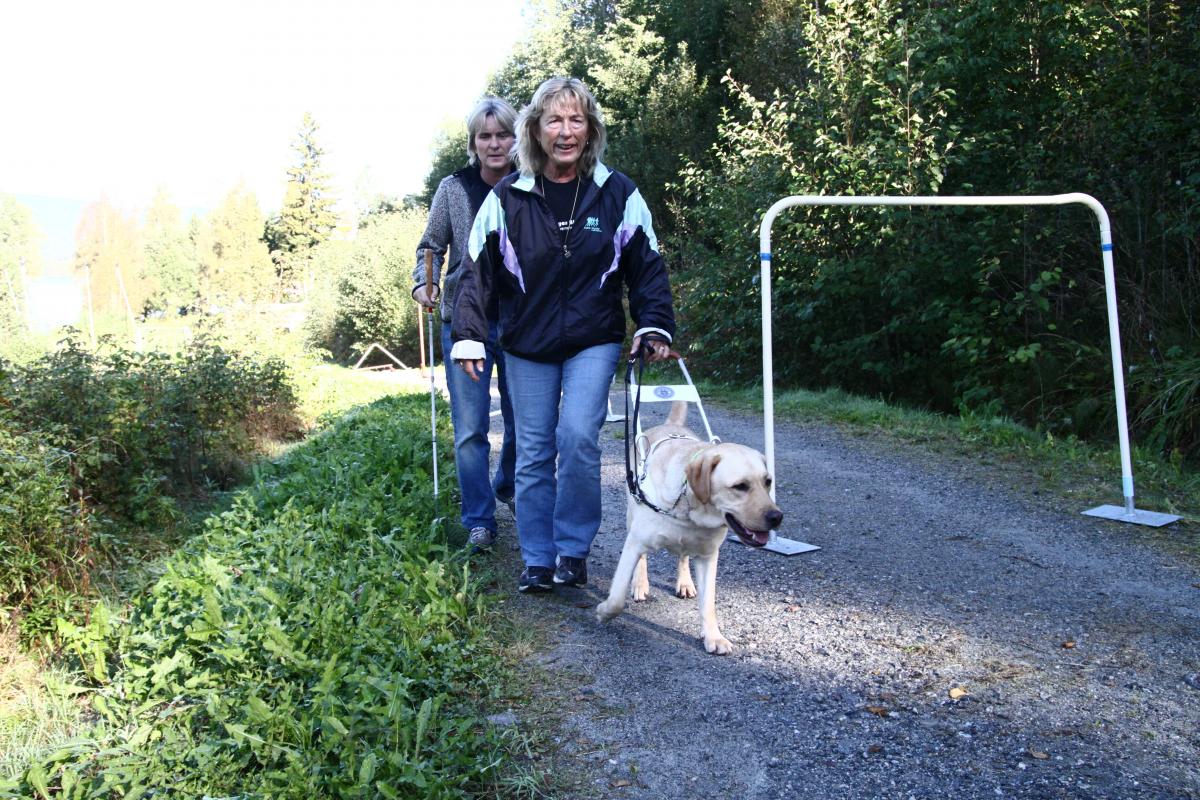 Training the dog with their user/ Photo credit: Norges Blindeforbund
Besides the cost involved there are several other challenges as well. On World Sight Day last year, Irish Guide Dogs launched a campaign 'SmartStreet Heroes', to highlight civic apathy and to create better awareness of how pavements blocked by parked cars, wheelie bins, over hanging hedges and street furniture, such as shop signage, can impede the independence and mobility of people with vision impairment.
Another issue is of access. Although Guide dog users are supposed to be allowed entry to restaurants, shops, taxi etc. with their guide dog there are often some incidents where this becomes a problem. It could be worse!