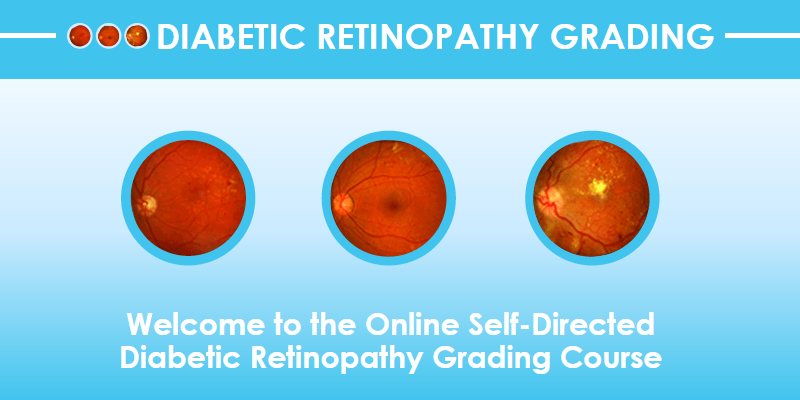 Indigenous Eye Health at The University of Melbourne have recently updated the Online Self-Directed Diabetic Retinopathy Grading Course to improve the learning experience for users and added an additional version in Farsi.
The course is appropriate for all Health professionals involved in retinal screening who wish to grade retinal changes associated with diabetes especially those using non mydriatic retinal photography. It is separated into several topics and contains practice quiz sessions to assess knowledge as one goes through the course.
Finally there is a competency based exam that is separated into three short assessments, it can be repeated as many times as required.
The exam evaluates the users ability to detect and grade retinopathy, as well as determine the appropriate referral timelines for retinopathy. A certificate of competency is awarded on successful completion of the examinations.
With the addition of a new language Farsi, the course is now available in seven languages (English, Chinese, Farsi, French, Spanish, Portuguese, Urdu) and follows the International Council of Ophthalmology and the Australian National Health and Medical Research Council guidelines for diabetic eye care.
Access the course here: www.drgrading.iehu.unimelb.edu.au