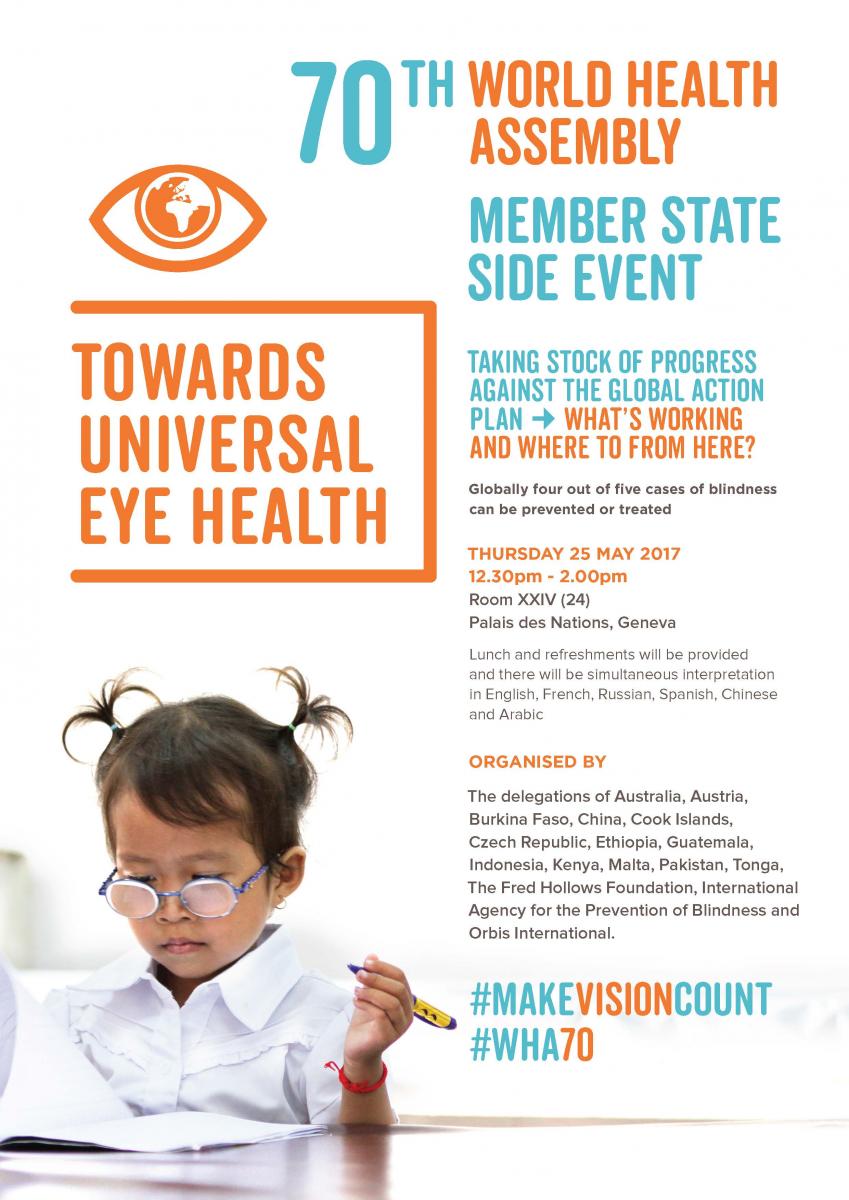 70th World Health Assembly
Member State Side Event
Towards Universal Eye Health: Taking stock of progress against the Global Action Plan – what's working and where to from here?
Thursday 25 May 2017
12.30pm – 2.00pm
Room XXIV (24), Palais des Nations, Geneva
Lunch and refreshments will be provided and there will be simultaneous translation in English, French, Russian, Spanish, Chinese and Arabic.
Organised by:
The delegations of Australia, Austria, Burkina Faso, China, Cook Islands, Czech Republic, Ethiopia, Guatemala, Indonesia, Kenya, Malta, Pakistan, Tonga, The Fred Hollows Foundation, International Agency for the Prevention of Blindness and Orbis International.
Complementing the progress report scheduled for the 70th World Health Assembly on Universal eye health: a global action plan 2014 – 2019, the objectives of the side event will be to:
take stock on the progress made since 2014
highlight successes and challenges in addressing avoidable blindness and vision loss;
demonstrate the importance of universal eye health to achieving universal health coverage and advancing the 2030 Agenda for Sustainable Development; and
discuss the next steps for preventing avoidable blindness and supporting people who are blind or vision impaired beyond 2019.
#MakeVisionCount
#WHA70
Globally, four out of five cases of blindness can be prevented or treated