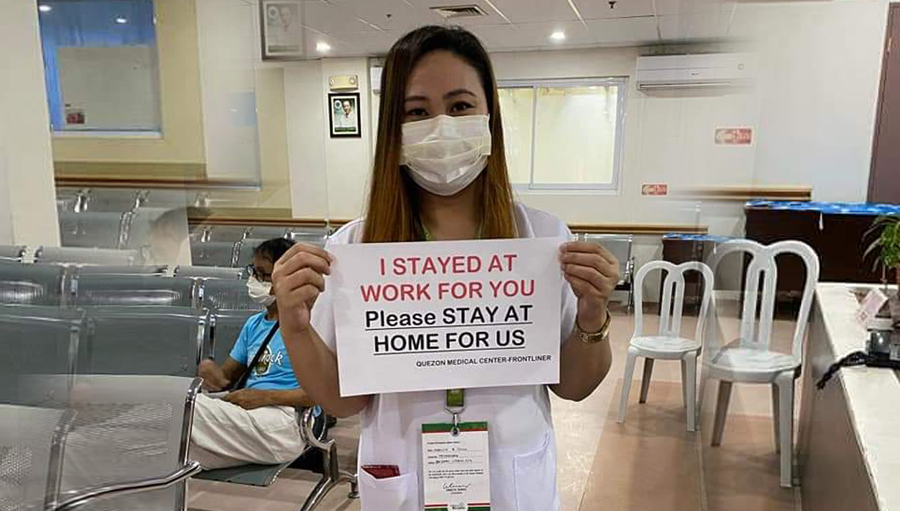 The Fred Hollows Foundation has always focused on training local health staff.
In the past two years alone we've trained more than 100,000 doctors, nurses and community health workers.
While they usually focus on eye health, in a global pandemic like Covid-19 many are being redeployed to help with the growing health crisis.
On normal days, Aziel, our partner nurse at the Quezon Eye Centre in the Philippines would assist patients in their journey to have their sight restored.
Now she is joining an army of health workers to fight COVID-19.
Wang Hui-Fang is an ophthalmologist in the Hutubi County. She usually helps manage The Fred Hollows Foundation's eye health activities.
But since the outbreak of COVID- 19, she has been diverted to general health duties, observing patient temperatures and providing treatment for those who need it.
Conjunctivitis-like symptoms are often believed to be among the first signs of COVID-19 infection, so ophthalmologists play an important role.
Wang Hui-Fang was inspired by the nurses who spent eight hours in the quarantine area in airtight protective gear every day.
"This is our responsibility and duty," she said.
Thanks to your support, The Fred Hollows Foundation has played a part in strengthening the health workforce in the countries where we work.
Fred believed in rolling up his sleeves and getting the job done. We think he'd be proud of the efforts of eye health workers who've joined the fight to contain Covid-19.
When the crisis passes they'll be back at work restoring sight. That's why we need your support now as much as ever.
Photo Credit: The Fred Hollows Foundation