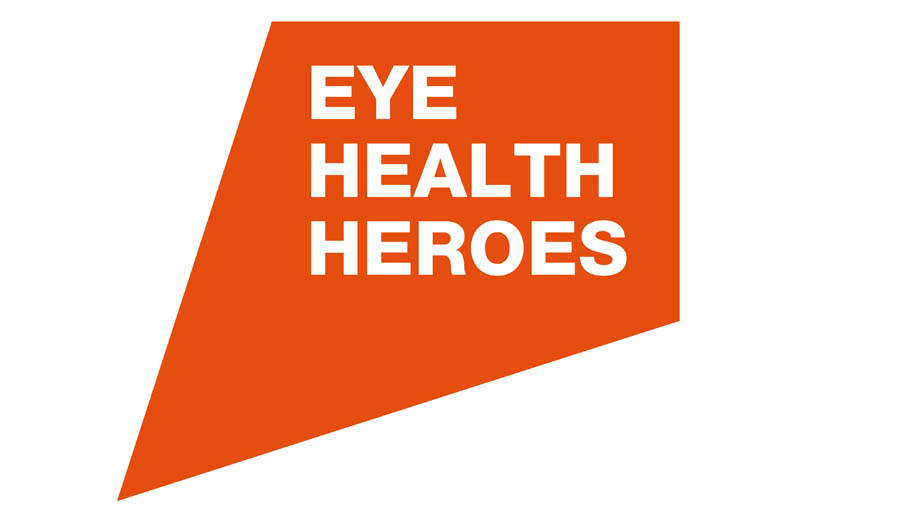 Her Royal Highness The Countess of Wessex joined the launch of the International Agency for the Prevention of Blindness' (IAPB) Eye Health Heroes programme – a new annual development programme to celebrate and nurture young and upcoming talent in the eye health sector. The goal of the programme is to provide a unique sector-wide opportunity to connect, develop and celebrate Eye Health Heroes from across the NGO, corporate, clinical and public policy, global eye health community.
To mark the launch of this year's awards the Royal Patron of IAPB The Countess of Wessex joined a virtual meeting with previous Eye Health Heroes to hear about their experiences and what winning the award meant to them. During the conversation The Countess heard about the experiences many eye-health professionals are dealing with on the ground due to COVID-19.
This year, the programme is made up of three categories where individuals and organisations will be able to nominate one or more Heroes: Leaders, Change makers and Innovators.
The 'Leaders' category recognises that leaders can emerge at all levels and in all roles across eye health but share essential characteristics: they are high performers in their roles, influence others, show potential and are open to learning and growing from each experience.
'Change-makers' are those that are motivated to act and who turn good ideas into action. This could be by embedding eye health in health systems, changing corporate behaviour or bringing about policy change – winners in this category bring about positive change through action.
Finally, 'Innovators' are individuals who embrace new ideas and create new possibilities and outcomes, whilst challenging the status quo and pushing their boundaries of knowledge to develop new approaches, systems or technologies in eye health.
Winners will be recognised at a ceremony in October 2020 as well as receiving media and communications training and the opportunity to learn from leaders from a range of backgrounds. Find out more at https://www.iapb.org/EHH2020
IAPB Royal Patron HRH The Countess of Wessex said "The COVID-19 outbreak presents us with the danger of losing ground on hard-won progress in eye care delivery. There is also a real concern that vulnerable communities will have less access to care because of COVID-19. And yet, after speaking to the Eye Health Heroes, it's clear there is still potential to learn from the situation and improve eye care globally. We need to see more such amazing people".
Peter Holland, Chief Executive Officer of the IAPB said "The eye health sector is confronting a variety of issues and challenges because of COVID-19, which have added to our traditional hurdles. There are, however, grounds for optimism. The World Report on Vision gives us a framework to engage governments and build on our work. Most of all, the Eye Health Heroes offer the biggest cause for optimism – their passion and commitment will ultimately make all the difference".
Former Eye Health Hero winner Maud Zeller, Associate Director, Regional Programming, Middle East, Europe and South East Asia for OneSight said, "the Eye Health Heroes award reinforces the fact that there is opportunity to impact people's lives positively. If you can do that with passion and commitment, recognition will follow. Please do nominate people who will inspire others".
Mercia Cumaio, Programme Manager, Sightsavers said "the Eye Health Heroes nomination confers recognition. I have used it to motivate my team as it shows the value of our contributions to eye health and blindness prevention. Doing one's best to deliver change is the best feeling anyone can aspire to. Do send in your nominations".