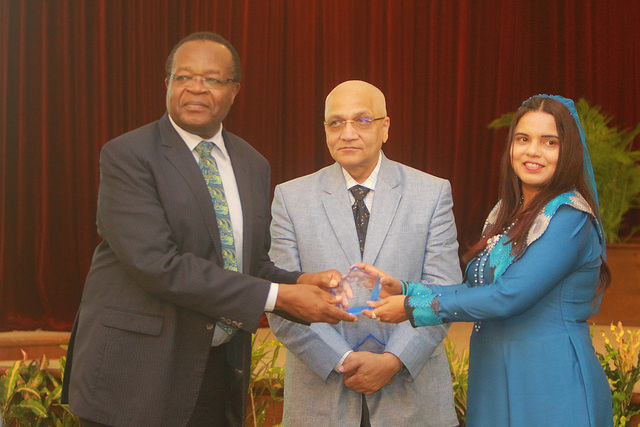 I am delighted to report back from a successful 'dissemination workshop' for data from the first-ever population based RAAB survey in Maldives. The workshop was organized by the WHO country office in Maldives and was graced by the honorable Minister of Health Her Excellency Ms Iruthisham Adam, Dr Tara Prasad Das, IAPB SEA Regional Chair, Prof. Henry Adala, LCIF Technical Advisor, Africa, Deputy Ministers and policy makers of Maldives and other eye care colleagues from the island nation.
The RAAB was conducted in 60-odd clusters during February-March 2016 and was made possible by a generous grant from Lions Clubs International Foundation. So, it was only fitting that H.E. Ms Adam gifted Prof Adala a plaque to commemorate the date, as a token of the country's appreciation.
During the Result dissemination workshop Mr Ubeydulla Thoufeeq, Principal Investigator of the survey from Health Protection Agency, Maldives, Ms. Shabana Fathima, Study Coordinator and I (Yuddha Sapkota, Certified RAAB Trainer, IAPB SEA regional coordinator) presented the major findings of the survey. In summary:
Blindness and Visual Impairment:
The age and gender standardized prevalence rate of blindness in Maldives, in the 50+ population, was 2.0% based on a visual acuity cut-off of <3/60 (WHO classification of blindness). This level of prevalence is comparable to many middle-income countries. However the prevalence rate of blindness in women was higher at 2.3% compared to men at 1.8%.

Cause of Blindness and Visual impairment:
Cataract was the leading cause of blindness (51%) as found globally and other countries of SEA Region. However conditions affecting posterior segment of eye (retina and optic nerve) contributed to 28% of blindness. This ocular morbidity pattern is similar to developed countries.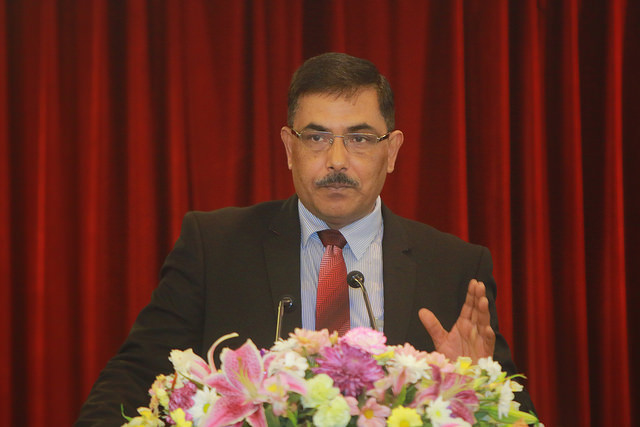 Cataract Surgical Coverage:
'Cataract surgical coverage', measuring the proportion of people with "operable" cataract who have already received surgery at least in one eye, was 93.5% among the bilateral blind: again, comparable to high-income countries. While this figure is a positive indicator of service coverage, it must be noted that almost half of the cataract surgeries were performed outside the country, with over one-third (37.8%) in private hospitals or clinics and only 10.8% of cataract surgery performed in a government institution.

Visual Outcome of Cataract Surgery:
The survey also measured the outcome after cataract surgery. The overall visual outcome of cataract surgery was 67.9% good, 17.3% borderline and 14.8% poor outcome based on the WHO classification.
The survey also identified some key issues in the eye health system in Maldives, and the Minister of Health promised all support in putting together a plan for blindness prevention in the country.
Also read: The Maldives' first RAAB—aided by smartphones! or see more photos of the event here: Maldives Dissemination workshop album