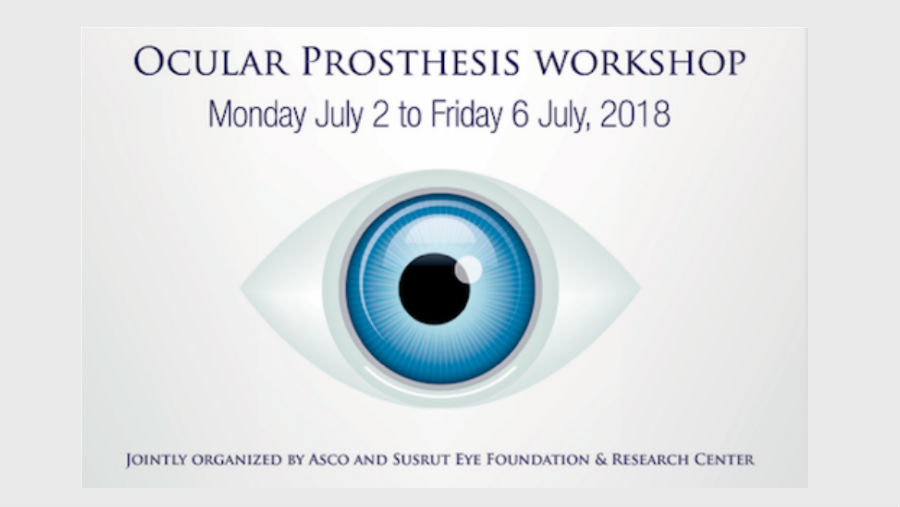 The Susrut Eye Foundation & Research Centre and ASCO are organising a five-day workshop on Ocular Prosthesis from July 2- July 6, 2018.
The workshop in the arts and science of Ocular Prosthesis will include didactic lectures, demonstrations and guided hands on training for all the participants. It will provide an enriching experience to the initiated and fresher's alike.
Topics:
Pearls of fitting Custom made ocular prosthesis
Managing/Handling trouble shootings and complications of sockets
Hands-on training for fabricating custom made ocular prosthesis
Live patient consultation for fitting custom made ocular prosthesis.
Audience: Interns and practicing optometrists
Registration Fee: 25,000 INR (Indian Rupees)
Deadline to register: 20 June 2018
Venue: Susrut Eye Foundation & Research Centre, HB-36/A/1, Sector-III, Salt Lake City, Kolkata
Timing: 9:30 A.M. to 5:30 PM
For any further clarifications please contact :
ASCO: Parvathi V – CEO I +91 93226 50212 I parvathiv@asco-india.org Susrut Eye Foundation & Research Centre: Optom. Avhijit Das – Consultant Optometrist I +91 98300 83696 I susrut.project@gmail.com