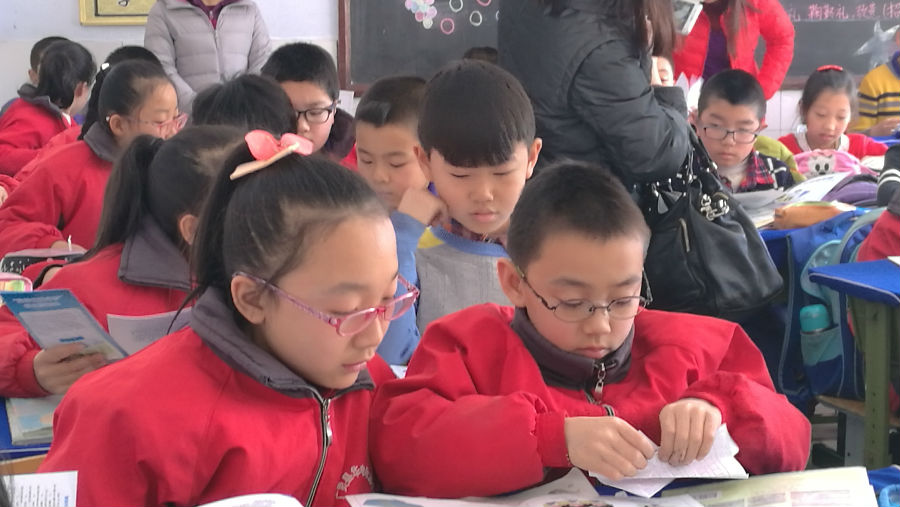 The Chinese government is taking steps to curb the rising levels of myopia (near-sightedness) among children.
The Ministry of Education (MOE) announced a new scheme that aims to reduce the myopia rate amongst 6-year-olds to 3% by 2030. This announcement comes following President Xi Jinping's recent remarks, where he spoke about the need to protect the eye health of children and ensure they have a bright future.
About 36.5 percent of fourth graders and 65.3 percent of the eighth graders in China have poor eyesight, according to a Ministry of Education report released in July this year.
Under the scheme, the aim is to reduce the incidence of myopia among primary school kids to below 38 percent, and the rate among junior and senior high school students to fall below 60 percent and 70 percent respectively.
The programme puts forward staged goals of prevention and control of myopia for children and adolescents, clarifies the responsibilities of families, schools, medical and health institutions, etc., and establishes a national assessment system for prevention and control of myopia. This was issued by the Ministry of Education, the National Health Commission and six other departments.
The scheme encourages children to spend more time outdoors and orders schools not to leave written assignments to first and second graders. Limiting screen time for mobile devices, PCs, and consoles is also part of the approach.
According to the MOE report, 14.7 percent of fourth-grade students and 19.2 percent of eighth-grade students on average spend over an hour everyday doing maths homework, while 43.8 percent of the fourth graders and 23.4 percent of the eighth graders take extra math training outside classes.
Image on top: Two fourth graders with myopia in a county in China/ Image Courtesy: Orbis China