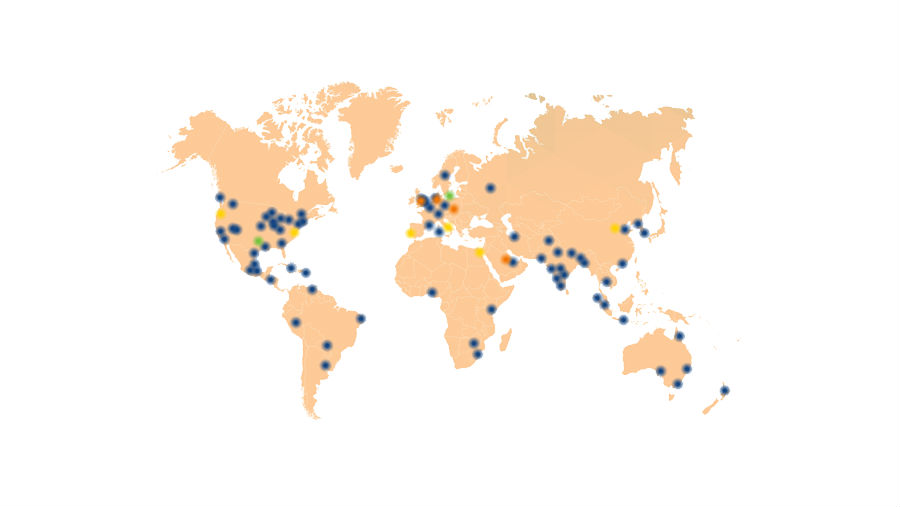 As many of our members will know, CEO Peter Holland has been conducting member calls giving all members an opportunity to speak with him directly on matters that effect their organisation. We've had an overwhelming response, and the feedback has given IAPB a lot to consider. One area that kept cropping up with every member he spoke to was that IAPB could facilitate more members connecting with each other in the countries and regions they work in.
We'd like to tackle this feedback by starting to develop a Member Map. This will be a live google map where members will be able to look and see who else is working in the same countries as them and have the opportunity to contact them directly and see if there are potential areas where they can work together and build effective partnerships.
During the Council of Members there will be an IAPB stand with the Member Map for those attending to come along and enter their details, but we'd also like to kick-start putting the map together before we arrive.
Once we've collected as many members contact details and information as possible we'll publish the Member Map on the IAPB website. All we ask for is consent to being contacted (for all the contacts that are listed by you) by the other members and for the information to be updated from time to time.
If you would like to put your organisation on the map and help to bring the alliance closer together, please complete this short form detailing which countries you work in, who the contact there is and their email address: https://goo.gl/forms/Ytxnf2OY7M0VLlyk2