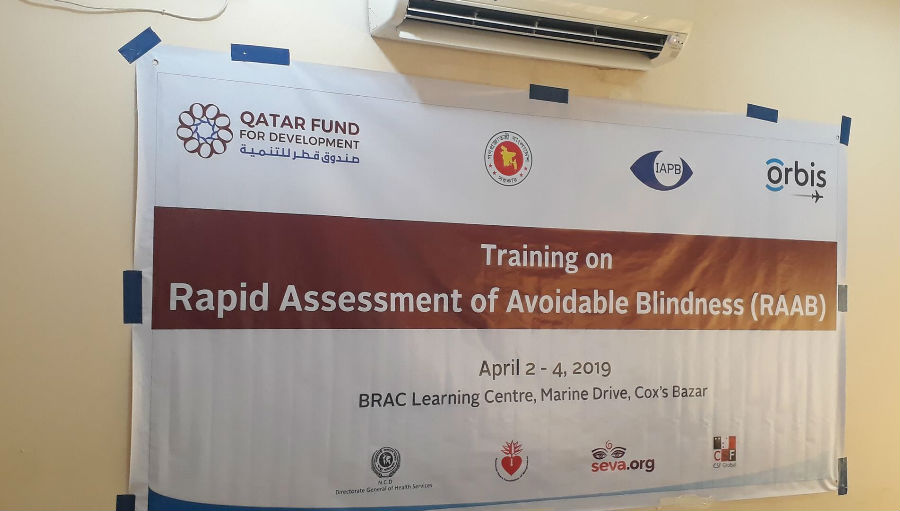 The story so far: Victims of what the UN called ethnic cleansing, more than a million Rohingya refugees live in refugee camps around Cox's Bazaar in eastern Bangladesh. A number of IAPB members, with support from IAPB South East Asia, conducted a situation analysis (and published it in July last year).
The situation analysis delved into the need for eye care services for Rohingya Refugee camp and identified a number of eye conditions rampant in the camps. These included Vitamin A deficiency, trachoma, cataract and refractive errors, diabetic eye disease, glaucoma and more. The Bangladeshi Government and many other INGOs working to provide eye health services felt the need for some concrete data on the magnitude and causes of blindness and visual impairment to plan for eye care services.
So, it was decided to carry out a population-based blindness survey in this displaced population using Rapid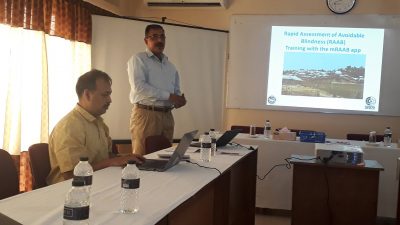 Assessment of Avoidable Blindness (RAAB) survey methodology. Prof Enayet Hussain, Additional Director General, Ministry of Health Bangladesh was able to find resources at the ministry to carry out this survey. The Child Sight Foundation Global (CSF) working for children with disabilities in Bangladesh was assigned by the government to carry out the RAAB. IAPB members Orbis managed all local logistics and Seva Foundation/USA kindly covered the cost of my visit to design, plan, and train the survey team to carry it out.
RAAB details
The UNHCR records the Rohingya population residing in Cox bazaar district at 909,774 and that number was used to  design the RAAB survey. We designed the RAAB with adequate epidemiological "power" to generalise the results to the total population residing in this area. This survey will provide the information on:
prevalence and causes of blindness and visual impairment,
prevalence of blindness and visual impairment due to cataract and refractive error,
spectacle-wearing status among those who need it,
Cataract surgical coverage,
quality of cataract surgery who has already undergone and reason for not seeking cataract surgical services among those who are cataract blind.
We trained three survey teams in the RAAB 6 survey methodology using mRAAB digital data collection. The training was carried out in Cox Bazaar from April 3-6 2019, and data collection was started immediately after the training. So far we have completed 40% of the survey clusters and expect to complete data collection by end of June 2019. The results should be out in early July. Watch this space.