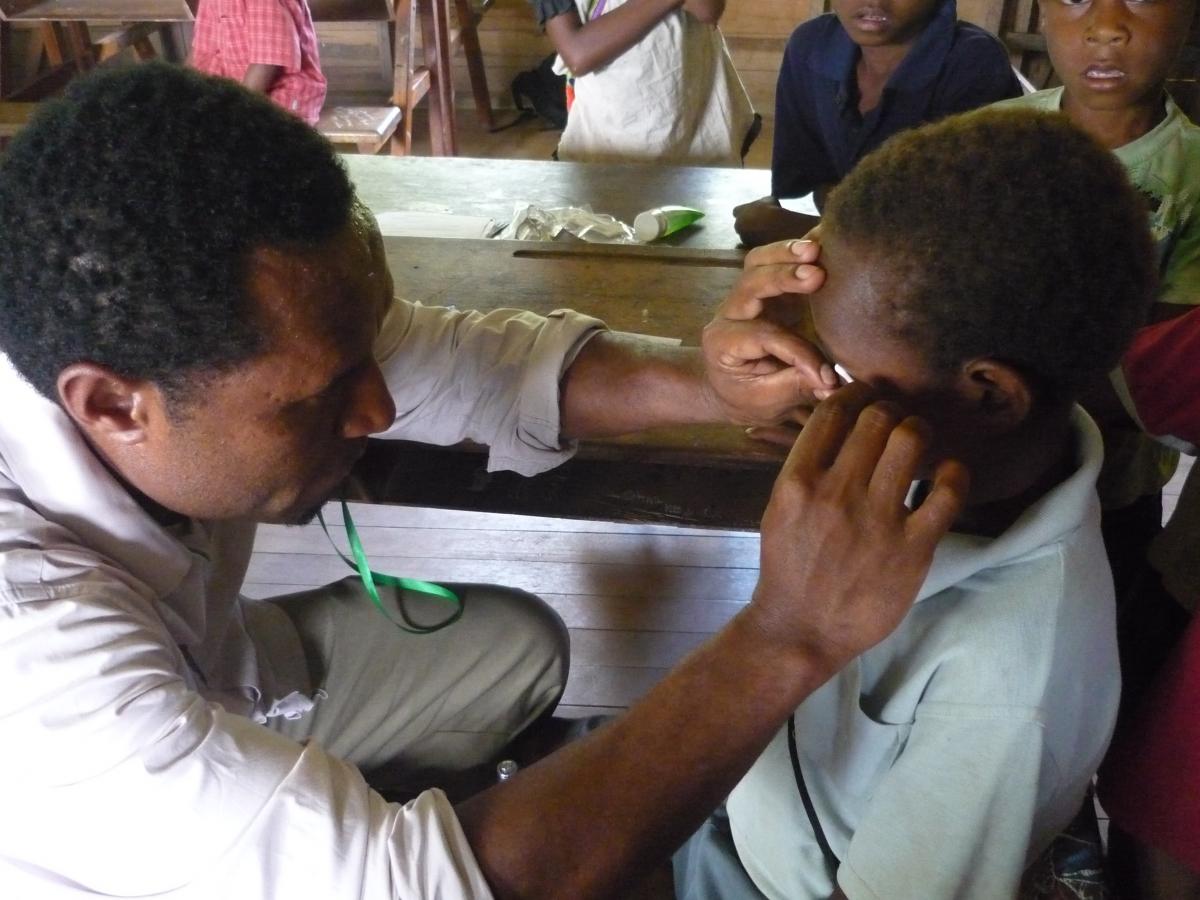 Screening for trachoma in Papua New Guinea
Through strong collaborations and evidence, several governments in the Western Pacific can now claim trachoma is no longer a public health problem. For many more, trachoma elimination is in sight.
So where are we with trachoma in the Western Pacific?
Governments and health ministries across the region have stepped up, led research and implemented the SAFE strategy. Donors, NGOs, research organisations, public health workers, water and sanitation experts, surgeons and communities have all contributed to this success.
Globally, there has also been commitment and collaboration. In 1997, the Alliance for the Global Elimination of Trachoma was formed to bring together governments, international organisations and NGOs. The Global Trachoma Mapping Project, managed by Sightsavers with funding from the UK and US governments, is the largest-ever survey of infectious disease. The GTMP has helped to map trachoma hot spots in the Western Pacific and around the world, and given governments and stakeholders the evidence to plan and respond.
Trachoma has shown that public health problems aren't solved just in the lab or the clinic. Elimination requires improved water and sanitation and changes to policy, behaviour and systems. Gender issues are more pronounced in trachoma than in other eye conditions, so community-based responses are critical.
By working together, gathering the right evidence, raising awareness and engaging decision-makers, trachoma may soon be a disease of history.