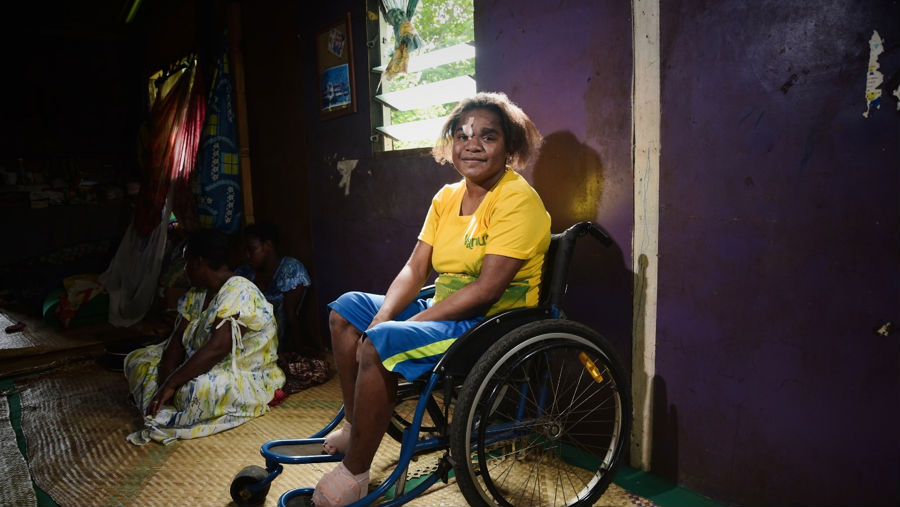 The Fred Hollows Foundation New Zealand is looking for a Programme Director.
Senior Leadership role based in Auckland and working across the Pacific
Drive the strategy to eliminate avoidable blindness in the Pacific
Central city location, great culture, health insurance and free gym.
This is one of those rare opportunities for an exceptional leader looking to apply their skills to drive the development and delivery of a "best in class" programme to end avoidable blindness in the Pacific.
The role
Reporting to the Executive Director, you will play a pivotal role on the Senior Leadership Team, responsible for the delivery of our Programme strategy across the Pacific region. You will build strong, positive relationships with the 50 staff within your Directorate, and will work alongside governments and agencies across the Pacific to ensure access for all people to high quality, affordable and locally lead eye care.
You will be an inspirational leader, able to drive your team's passion and skill to impact our purpose to end avoidable blindness and vision impairment in the Pacific
What this will involve
Overall Strategy Development: Lead the development of the 2020-2024 programme strategy to deliver the Foundation's vision of a world where no one is needlessly blind through training, workforce support and eye care service delivery in the Pacific region.
Programme Delivery: Oversee the development of a Team that can ensure the strategic objectives and annual workplans are delivered. This includes mmanaging our three programme centres in Fiji, Solomon Islands and Papua New Guinea.
Funding: Managing the development and submission of funding proposals to institutional donors and overseeing the monitoring and reporting cycle to donors.
Board & Stakeholders Relations: Meet all the governance and accountability requirements of the Board of Trustees and its Programme, Clinical Audit & Risk Committee as required and establish and maintain strong working relationships with key global/regional partners and stakeholders, INGOs, and governments.
Policy Development: Oversee the development and maintenance of all programme specific policies across the region ensuring the Foundations HSW and SEMS obligations are met
Financial: Ensure that the Foundation's budget, Treasury, delegated authority and financial management policies are adhered to.
Team Leadership: Actively contribute to the work of the Senior Leadership Team in Auckland and lead the recruitment, training, appraisal and professional development of programme staff.
The skills and experience required
10 years programme experience at a Senior Management level, ideally within a global non-profit organisation
Masters-level qualification in public health, public policy or international development studies is highly desirable
Demonstrable experience of managing significant budgets and financial transactions
Fluency in one or more Pacific Languages an advantage or an understanding of Pacific Languages is preferred
Extensive knowledge and / or experience in international development in the Pacific region or other developing country environments
Having well developed networks in NZ government international aid and Pacific government health agencies an advantage
Experience and competence in engaging with Pacific peoples in culturally appropriate ways
Able to spend a significant amount of time travelling overseas, sometimes in insecure environments
Confident public speaker and communicator with a diverse range of audiences
Exceptional leadership qualities
Professional, personable, flexible, resilient, empathetic
The Foundation
The Fred Hollows Foundation NZ carries on the work of the late New Zealander Professor Fred Hollows (1929-1993). We work in the Pacific to restore sight to the needlessly blind and train local eye health specialists to provide eye care services in their own communities.
For a copy of the Position Description, or if you have any questions about this role, please do not hesitate to contact the friendly recruitment team via email at braine@hollows.nz
Applications will close as soon as they find the person so if this sounds like you, hit "apply now" and help bring an end to avoidable blindness in the Pacific.
All applicants must have the right to live and work in NZ.
Image: Clerence is a 22 year old diabetes patient by Darren James