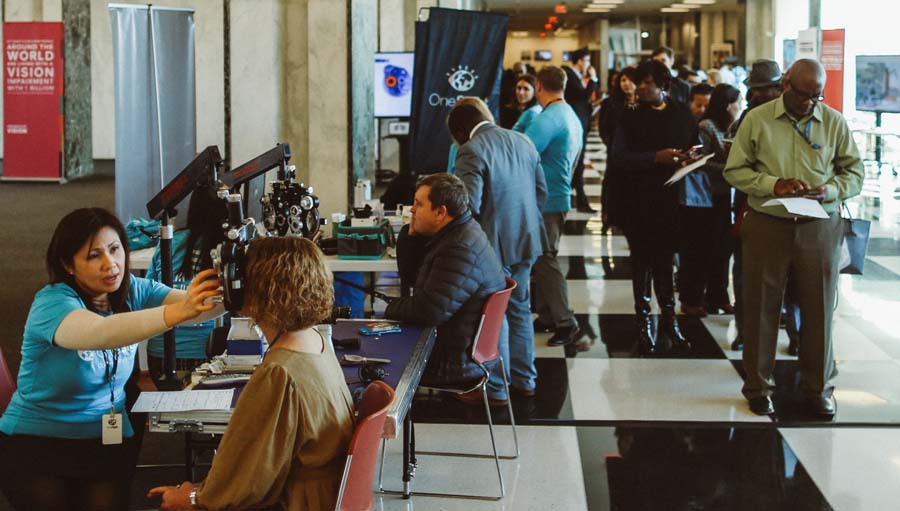 IAPB, and IAPB members Clearly, OneSight, Sightsavers, The Fred Hollows Foundation, VisionSpring, and The Vision Council came together to organize an eye exhibition and vision screenings at the UN Secretariat Lobby under the umbrella of UN Friends of Vision yesterday (21 November).
This was an opportunity to raise the profile of the important issue of healthy vision, its relevance to the SDG agenda and the need to accelerate action in addressing it. Those attending the event will have the opportunity to have their vision tested, use vision simulators and were also encouraged to talk about vision on social media.
The vision screenings at the UN Secretariat and exhibition were preceded by a launch of the World Report on Vision at the UN on 19th November by the UN Friends of Vision, led by Ambassador Aubrey Webson of the Permanent Mission of Antigua and Barbuda.
IAPB also launched an infographic and a video at the exhibition to help promote the agenda and outcomes in the World Report on Vision.