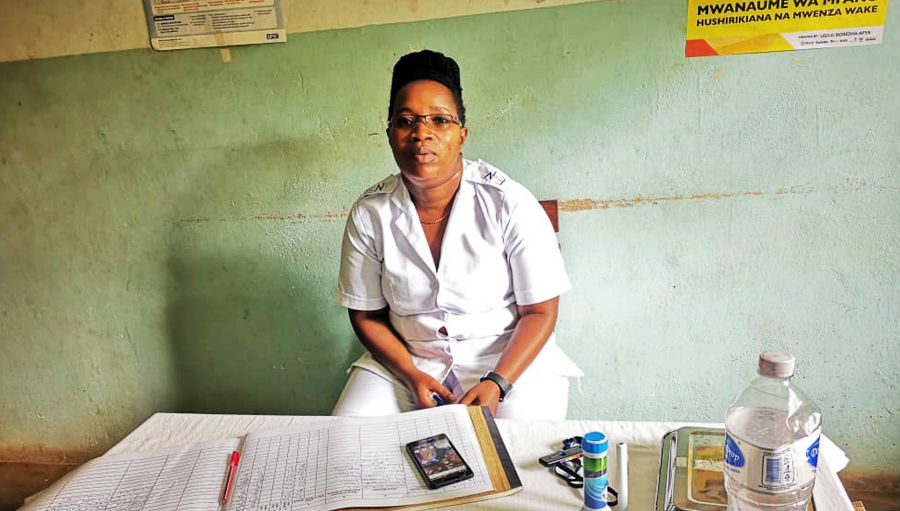 Masumbuko Yohana Chaula (38) is an assistant ophthalmic nurse in Ifakara, Tanzania. Since an early age, she dreamt of becoming a nurse as she liked the idea of treating patients and looking after them. She was also impressed by the white coats nurses wear. Today, she is the nurse that she always wanted to become.
Masumbuko began her career in the maternity ward at Kibaoni Health Centre in Ifakara. Despite her passion to work in ophthalmology, the Centre did not provide eye care services. That also meant that all eye patients in Ifakara town depended on the St. Francis referral hospital.
With the goal of providing eye care in mind, Masumbuko decided to follow eye care seminars. She then tried to look for a sponsor to attend a three-month professional course at Kilimanjaro Christian Medical Centre (KCMC) to become an Assistant ophthalmology nurse. In the end, she ended up using her own savings to pay the school fees. In January 2019, she  successfully graduated from the course.
Masumbuko is now happily working as an ophthalmic nurse. She attends to people from different towns and villages, referring patients to St. Francis Hospital when needed. One of her proudest memories so far is diagnosing a TT (trachoma) patient for the first time and an ophthalmologist agreeing with her findings.
Despite insufficient ophthalmic equipment at her clinic, Masumbuko remains excited about work.  And although in the past decade, eye care has not been on the government's agenda, she remains  fully devoted to preventing avoidable blindness.
Masumbuko enjoys working with the Eye Care Foundation, as they share the same goal. She likes combining efforts towards a common ambition. Through the Eye Care Foundation, Masumbuko is exposed to different specialists who help her in expanding her skills. She believes that if ECF continues supporting the district, in 10 years Ifakara will become an area for others to come and learn from. She believes her community will be happier and will no longer suffer from avoidable blindness.