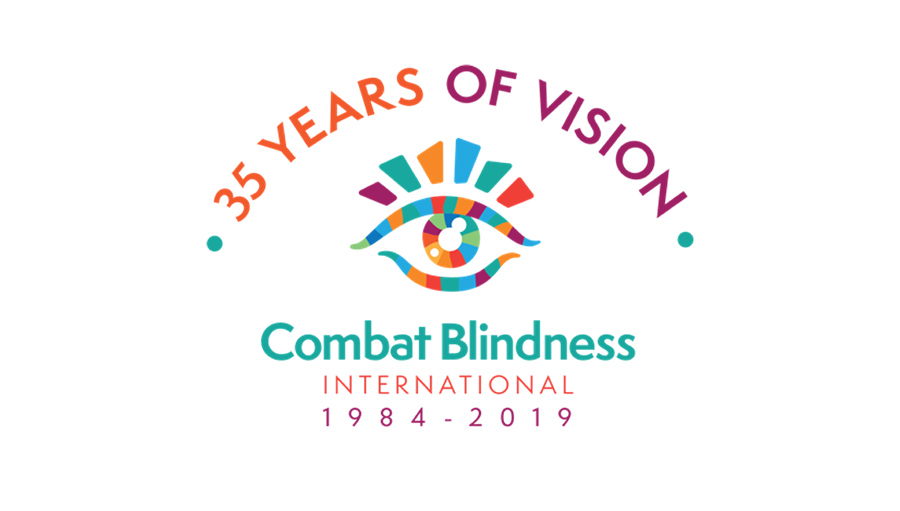 Press Release Madison, Wis. May 5, 2020 — Combat Blindness International (CBI) is pleased to announce that it has received an $80,000 grant from The Allergan Foundation to boost CBI's efforts to alleviate preventable blindness in low-income countries.
Specifically, Allergan's funding will expand CBI's International Pediatric Programme providing free vision screenings and glasses, which on average are 50 cents per child and $3 per pair of glasses. When screenings indicate surgery is required, CBI will cover the procedure free of charge.
"We at The Allergan Foundation are immensely proud to partner with Combat Blindness International and support its mission to eliminate preventable blindness around the world. CBI's global programmes are working to give the gift of sight to children and adults in need. Allergan has been a leader in eye care for more than 70 years and The Allergan Foundation is honored to contribute to CBI's resources for improving patient treatment and care," said Brent Saunders, Chairman of The Allergan Foundation and Chairman and CEO of Allergan.
The Allergan Foundation has a strong track record of supporting CBI. Since 2007, its grants have supported more than 33,000 sight-saving surgeries for CBI's projects in India and Botswana, including a three-year collaborative effort that eliminated Botswana's backlog of over 6,000 cataract cases.
"We are profoundly grateful for The Allergan Foundation's recent grant, and for its longstanding generous support, which has positively transformed generations of lives," said Reena Chandra Rajpal, CBI executive director and president. "By supporting our International Pediatric Program, this new grant will give thousands of children the eye care they need to stay in school, continue their education and pursue their future goals."
CBI believes that every child should receive the same opportunities as their peers. Given that 90 percent of the world's blind live in low-income countries, and 80 percent of that blindness is preventable, Allergan's much-needed support will help CBI level the playing field for children with visual disabilities in the developing world.
"Just think about the tens of thousands of lives that Allergan has touched by supporting Combat Blindness International for the past 13 years," said Suresh Chandra, MD, founder and chief visionary officer of CBI. "It is truly remarkable. I am deeply moved by Allergan's generosity and their firm belief in helping others."