The Pan American Health Organization (PAHO) convened their annual meeting of eye care managers from Ministries of Health from across Latin America and the Caribbean on 12th and 13th May in Panama City.  This was an important gathering; it was the first meeting following the adoption of the Regional Action Plan for 2014-2019.  Juan Carlos Silva, PAHO presented an overview of current eye care strategies as well as the crucial requirement for accurate data for countries to monitor the effectiveness of their programmes in terms of the indicators within the regional plan.  Member countries presented their key features of eye care services and identified their key priorities for action.  All signed up to the central priority for good data and reporting.

For IAPB and our members these were powerful advocacy intentions.  During our partners' side-meetings, we all committed to support data gathering and reporting – we agreed the importance of supporting national PBL committees, of supporting RAABs for prevalence data and repeat RAABs (about seven years after a first RAAB to identify progress). We also agreed to support the eye care services assessment tool (ECSAT) to assess the strengths of eye care services within the national health system.  A strong demonstration of the power of partnerships focused on a clear advocacy goal!
IAPB was proud to introduce Luis Perez (USA) as Regional Program Manager, Joao Furtado (Brazil) as Strategic Advisor, and Jaime Soria (Ecuador) as Strategic Advisor as representatives at the regional meeting. They were accompanied by many members from countries all across Latin America and Caribbean including Argentina, Bahamas, Barbados, Chile, Colombia, Costa Rica, Cuba, Ecuador, El Salvador, Guatemala, Guyana, Honduras, Jamaica, Mexico, Nicaragua, Panama, Paraguay, Peru, Trinidad and Tobago, Uruguay, and Venezuela. Government and NGO representatives from PAHO, WHO, Orbis, Fred Hollows, Help Me See, International Eye Foundation, and The Brien Holden Vision Institute were also in attendance.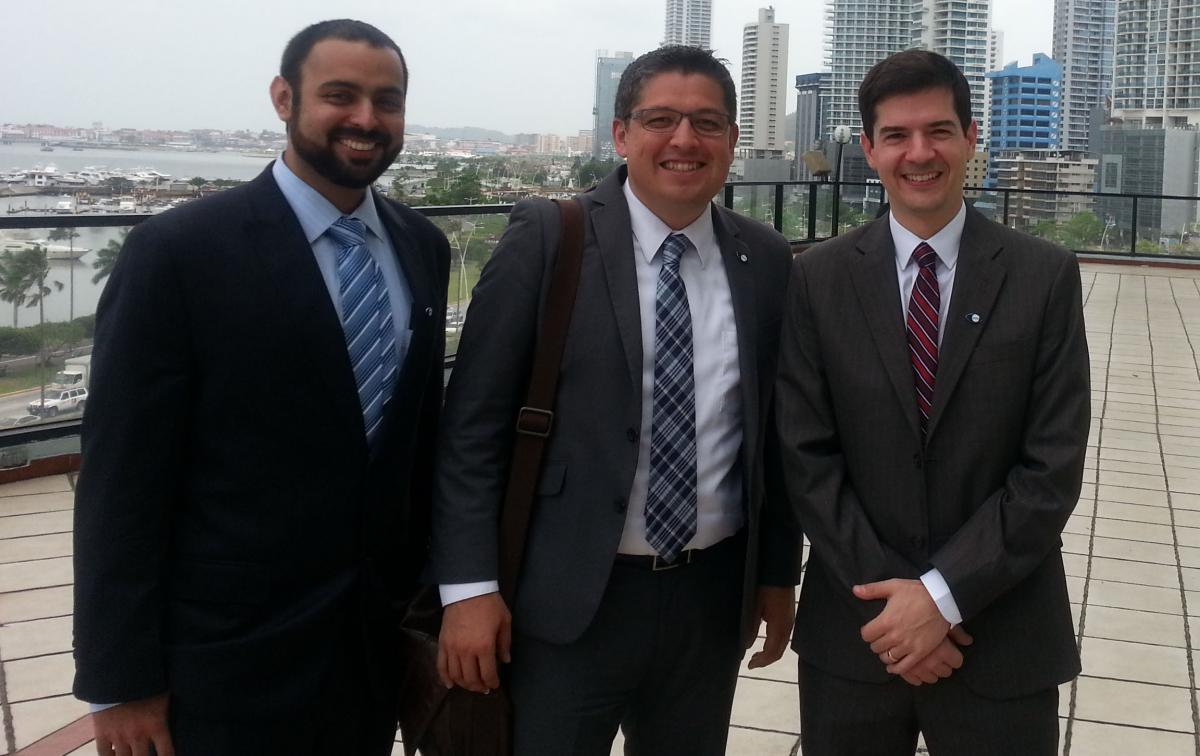 Jaime Soria, Luis Perez and Joao Furtado
Overall there was great discussion and workshops centred around strengthening the strategies towards preventable blindness in each country. While keeping PAHO's Regional Action Plan as the central guide, much information was shared to keep all countries on track with the directives of the Global Action Plan for 2014-2019's goals.