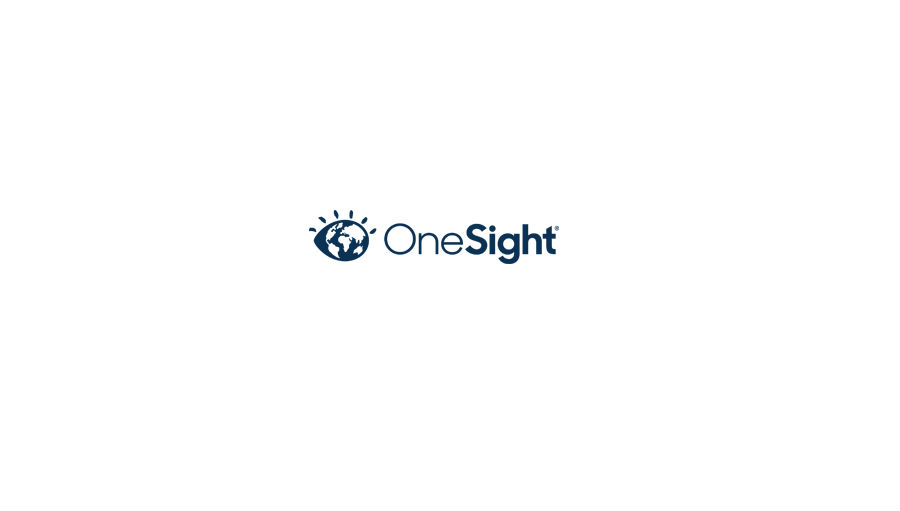 Press Release: — The COVID-19 global pandemic is, and should be, a top priority around the globe. With some vision centers closed and programming temporarily halted for OneSight, they are working to make sure there are still ways to care for patients in need, while keeping everyone safe, which requires some innovation and help.
This is a challenging time, but also a time when working together is the best option. Like many organizations, OneSight has capacity to take action but their usual channels to do so are not an option. Sitting still is also not an option. Clear sight is as important as ever in navigating the future once the current crisis has passed.
Right now, OneSight is working to identify alternatives to its standard programmes. This includes looking at quickly putting into use technologies that will allow them to continue to screen vulnerable individuals who need vision care support or bringing services to families and people in new environments, without taking any risk for the patients and volunteers during this crisis. These patients will then be able to receive a full exam as soon as it is safe for full operations to resume.
"We will be focusing on schoolchildren who may already be struggling with learning due to disruption; we will look to partner with groups that support those who lost employment to make sure that their clients have the glasses they need to set them up for success in new careers or learning; we will reach out to the elderly to continue to support those most vulnerable," said K-T Overbey, OneSight President and Executive Director.
Many around the world are still in great need of vision care and eyeglasses. OneSight recognizes that many more may require help to receive quality eye care as a result of the pandemic, so they are reaching out to current partners, potential partners, and other like-minded organizations to answer the question: how can we empower people with clear sight while keeping our patients, volunteers, and staff safe? Specifically, they are looking to three key areas which can help answer that question.
Area 1 – How might they reach people in different ways and formats than they have before to ensure they receive the care they need?
Area 2 – How might they leverage technology to reach people where health restrictions might limit them today?
Area 3 – How might they combine strengths as organizations or partners in the corporate realm to help communities as a united effort?
OneSight's heart goes out to all those affected by the virus, including those afflicted and those displaced from school, work, and community due to its spread. For those who would like to work with OneSight on finding ways to move forward in these areas or if there are other ways in which people feel they can work together, please reach out to Jenni McKinney at JMcKinney@onesight.org.
OneSight is the leading global nonprofit organization dedicated to creating a world where lack of access to vision care is no longer a barrier to human achievement and potential. From one-week charitable clinics, serving those with acute need, to long-term self-sustaining vision centers, OneSight delivers quality eye exams and glasses to underserved populations throughout the United States and communities around the world. Over the past 30 years, the organization has served 10 million patients in more than 50 countries.
To support families during this pandemic, OneSight has been working on innovative ways to further our mission of helping the world see.  We are excited to introduce the new Online Vision Check.  With the Online Vision Check by OneSight, parents can quickly and easily learn if their kids might need a pair of glasses. Since 80% of learning in school is visual, OneSight knows that when every child can see clearly, they can learn more and gain the confidence it takes to realise their power.
We want to invite you to partner with OneSight to reach every parent in the US with this simple and powerful online tool that will fuel the potential of all our children.  Thanks for your partnership in helping bring clear sight to all.