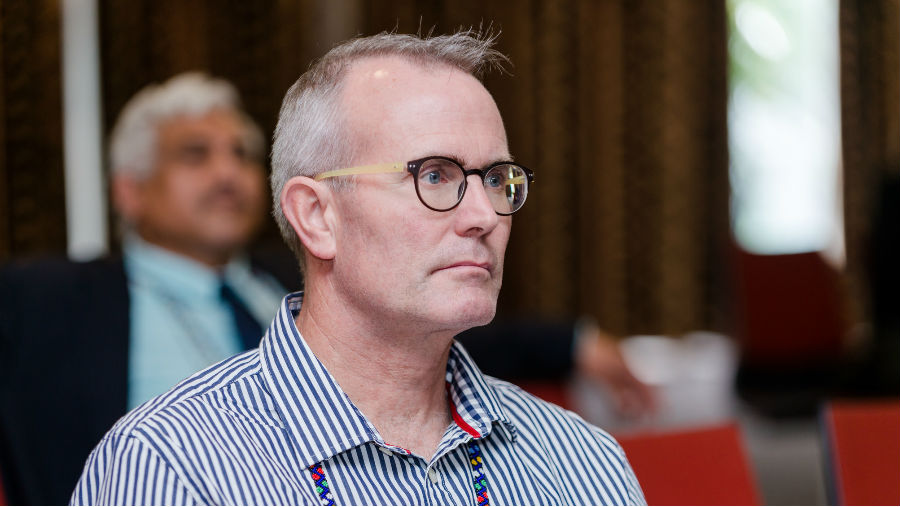 Witnessing a patient's expression, the first time they are able to see clearly – it's an amazing moment – a moment that is not quickly forgotten!
Having practised optometry for 36 years, that moment has never diminished for me. As World Council of Optometry President, I am calling on the optometric profession to come together on this World Optometry Day to celebrate our accomplishments and consider how we can leverage our resources to provide this experience of seeing clearly to people globally.
Many people are denied the "human right" of sight because they are unable to access eye care.  Many cannot work or go to school due to avoidable vision impairment.  This 2019 World Optometry Day, we are asking you to stand with the WCO in supporting the World Health Organization's new mandate on Universal Health Coverage, and specifically, the inclusion of the vision care sector which will improve the quality of life of people around the globe.
One of my primary mandates as WCO President is children's vision. The increasing prevalence of myopia globally must be addressed, or thousands of children will suffer the disability of unchecked myopia. WCO recognizes there is a large unmet need for eye care services, particularly in lesser developed nations and is working with our members to mitigate this impact and to promote global awareness of myopia. We are excited to be partnering with the Brien Holden Vision Institute to promote Myopia Awareness Week, May 13-17, 2019. Our hope is to inspire action by caregivers to protect their children's vision and change the way optometrists understand and treat myopia. Additionally, WCO is also working within the ophthalmic industry to host the Global Myopia Awareness Coalition to promote public awareness of childhood myopia as a treatable disease through direct consumer channels, advocacy with governments, NGOs and other health care associations.
Optometric scope expansion and recognition by governments is a key mandate of WCO. We must come to the realisation that progress happens when we are challenged to meet new or expanding needs. I believe that optometry and WCO are well-positioned to meet these needs. As governments worldwide recognize the competencies that optometrists possess, they will continue to recognize and accept optometry today and expand the scope of practice of optometry for the betterment of the public in the future.
The WCO facilitates the enhancement and development of eye care worldwide through advocacy, education, policy development and humanitarian outreach. We envision a world where optometry makes high quality eye health and vision care accessible to all people. To attain this, the WCO is working with regions around the world to further the development of optometry. We are partnering with other stakeholders who share our desire to increase access, decrease visual impairment and blindness and ultimately improve the quality of life for people globally.
Let's celebrate the impact optometrists make in the lives of the public, and advocate for the inclusion of the vision care sector in the WHO's new Universal Health Coverage Mandate this World Optometry Day!