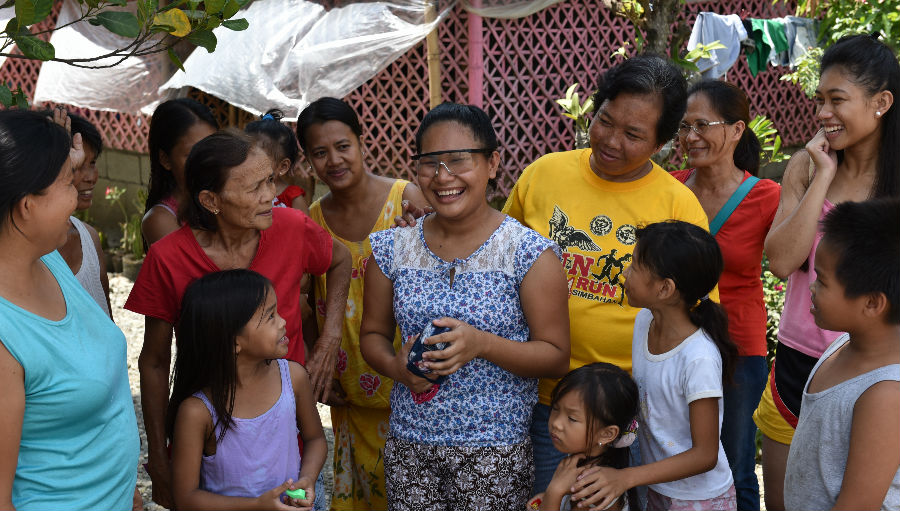 CBM is one of the Programme partners of the IAPB Council of Members 2019, and we are excited to share CBM's involvement in some of the programme activities. On Monday, 7th October at 11.00am, we will hold a session on achieving universal eye health in Africa. This year will be the final year of the WHO Global Action Plan 2014-2019 "Towards Universal Eye Health".
We know, many low-and middle-income countries have already made significant strides in expanding the coverage of eye health services. This is through payment for cataract surgeries or spectacles through national health insurance schemes. Still, we need to make sure that poor and marginalized populations benefit from the efforts to improve universal health care and more sustainable eye health systems. Also, increased coverage of eye health services must not come at the expenses of quality. At the session, we will discuss the above and how to assure quality in terms of universal health care. We are delighted to have a panel of very experienced speakers, presenting successes and challenges of universal eye health from East and Western Africa as well as the Eastern Mediterranean Region.
The spirit of universal health care with its agenda of "Leaving no one behind" will also inspire a preluding interactive workshop about inclusion and equity in eye health on October 3-4, which is co-organized by CBM and Sightsavers . Universal health care cannot be achieved without barrier-free access to health services for everybody, including women, people with disabilities, ethnic minorities etc. Several eye health programmes around the globe focus on the identification and mitigation of barriers. We look forward to two days of inspiring reflections and discussions with a diverse group of experts from many stakeholders, including Disability People Organizations (DPO) from Tanzania.
Finally, the CBM Country Office is delighted to host the two-day meeting of the IAPB Environmental Sustainability  Work Group. This will be a fantastic opportunity to reflect among others on the potential role of environmental sustainability in training, research and advocacy, and discuss plans for the IAPB Global Assembly 2020 in Singapore.