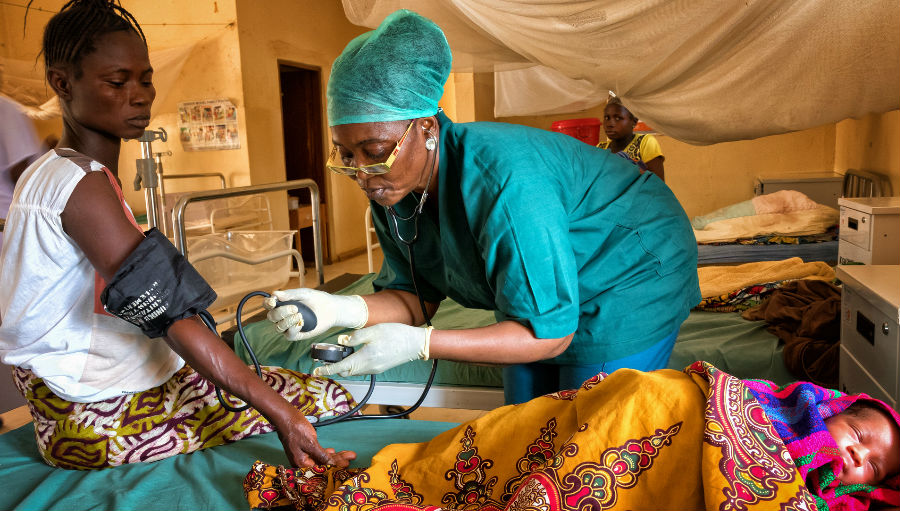 There is a global shortage of health care workforce, and this is especially acute in Africa. According to the WHO, nurses and midwives represent more than 50% of the current shortage in health workers. The shortage is also massive in the eye care sector, with a huge demand for ophthalmic nurses across the continent.
A programme to strengthen ophthalmic nursing in Botswana, Ghana and Tanzania over three years secured funding from Seeing is Believing in 2017. It is being managed by IAPB Africa. This post outlines the situation in Botswana.
The situation in Botswana
Ophthalmic nurses are the backbone of the eye care system, especially in semi-urban areas where they are the only ones offering care. They constitute more than 80% of the eye health workforce in Botswana. The delivery of quality ophthalmic care depends on quality ophthalmic nursing training. Hence, the need for quality training is imperative.
Fortunately, the education system in Botswana is undergoing a positive transformation. The emphasis on strengthening the quality of training in higher education is producing competent graduates to meet eye health needs.
IAPB Africa is working with the Cambridge Global Health Partnership to coordinate implementation and administer funding for the Ophthalmic Nursing project.
We have made several positive strides under this programme:
Supporting the development of an outcome-based curriculum. This is aligned with the Core Competencies for Eye Health Workforce in the WHO Africa Region and links Botswana with other countries in the region offering ophthalmic nursing training.
Supporting short and long-term faculty development and skill upgrades:
Sponsoring one faculty member to pursue a Masters in Health Professions Education at AMREF University in Kenya, to enhance quality ophthalmic training.
Competency-based training and assessment to support implementation of reviewed Ophthalmic Nursing curriculum for three faculty members.
The Links Programme Abroad is working on plans to facilitate a collaborative meeting with partner countries (Botswana, Ghana, Tanzania). The programme is also looking to benchmark best practices in other institutions in the United Kingdom (UK) offering ophthalmic nursing training.
The WHO notes that that the world will need an additional 9 million nurses and midwives by the year 2030. I do believe this project will a have positive impact in strengthening ophthalmic nursing training and facilitate a transformation in Botswana.
Universal Eye Health calls for multi-sectorial engagement and collaborative partnerships to strengthen eye health services in the region. In the coming months, Botswana, Ghana and Tanzania will pilot outcome-based ophthalmic nursing curricula. As the curricula is aligned to the Core Competencies framework, it will enhance regional cooperation. All of which is important to achieve the 2030 agenda of achieving health for all through Universal Health Coverage.
Image: Fatamata Keita, maternity nurse, Sierra Leone with her new glasses/ By Graham Coates for #EyeCareEverywhere photo competition