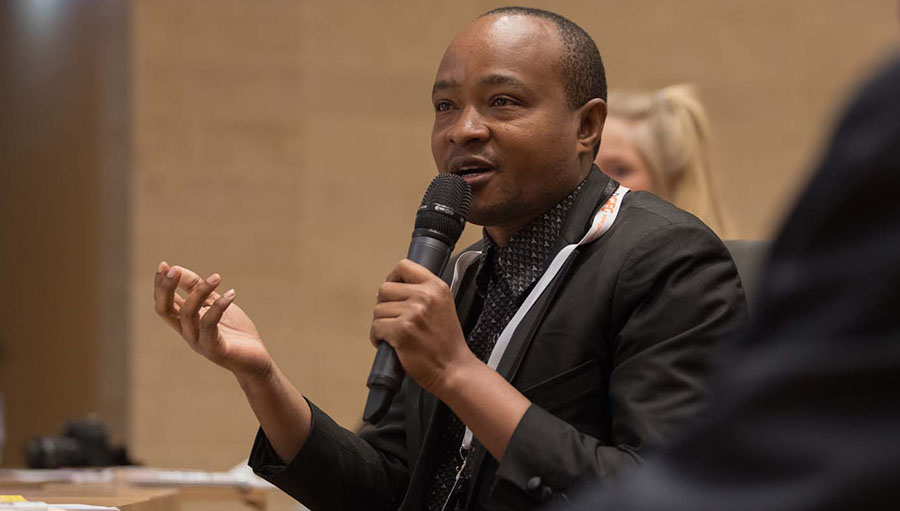 How can eye banks and tissue donation organisations contribute to the prevention of avoidable blindness worldwide?
This question was addressed by more than 300 tissue bank employees, doctors and scientists from over 30 countries at this year's annual conference of the European Eye Bank Association, hosted by non-profit German Society for Tissue Transplantation (DGFG) in Hannover.
In Germany, round about 7,000 corneal transplantations are performed every year to retain and regain clear vision. According to the WHO World Report on Vision (2019) though, more than four million people worldwide suffer from corneal diseases or defects caused by injuries, infections or vitamin A deficiency in children. These numbers call for the prevention of corneal blindness beyond national borders.
Eye banks are the key to advancing and improving corneal donation and ultimately patient care with corneal transplants in countries in need.
India, where most people affected by blindness live, showed how it could be done: Doctor Manisha Acharya from Dr. Shroff's Charity Eye Clinic in New Delhi gave a talk about how the country has managed to successfully establish eye banks and corneal transplants as a form of therapy.
On training programmes in corneal transplantation in Peru and Cameroon reported Professor Arne Viestenz (Eye Clinic of the University Hospital Halle) and Professor Frank Wilhelm (ophthalmologist from Greifswald and responsible person of the Cornea and Tissue Bank Schwerin). Both agreed that it is important to establish sustainable donation programmes and eye banks locally and to offer short, intensive training sessions in order to achieve long-term success.
No local donation programme means no affordable transplants in required quantity.
Doctor Elisante Jackson Muna from Tanzania underlined a fundamental problem many African countries face: For religious reasons, there are often reservations regarding tissue donation. Rizwana Peerbhoy of the Lions SightFirst Eye Hospital in Nairobi also highlighted this problem. At her clinic, patients with corneal diseases from all over Kenya and East Africa are treated. Again, the biggest problem is finding donors. These cultural challenges are tremendous and not (solely) to overcome by help from abroad. Building donation infrastructure takes:
human resources: Local training programmes, travel grants, internships and scholarships foster international networking, knowledge exchange and collaborative problem solving. Following this approach, the DGFG endowed travel grants for ophthalmologists from Africa and India for the EEBA conference.
educational work and trust building: Medical ethicist Professor Eckhard Nagel (University of Bayreuth) pledged for global ethical guidelines: As transparency is the basis of a culture of trust necessary for consent to tissue donation, disclosure of the origin and ultimate use of the donated tissue is called for. Starting point could be the Barcelona Principles Doctor Graeme Pollock, director of the Lions Eye Donation Services from Melbourne, presented.
The EEBA 2020 was certainly an important impetus not only to work to the highest standards in tissue medicine in Europe, but also to think outside the box and identify global needs: The sustainable, worldwide prevention of corneal blindness needs more than surgical skills and technical equipment for eye banking!