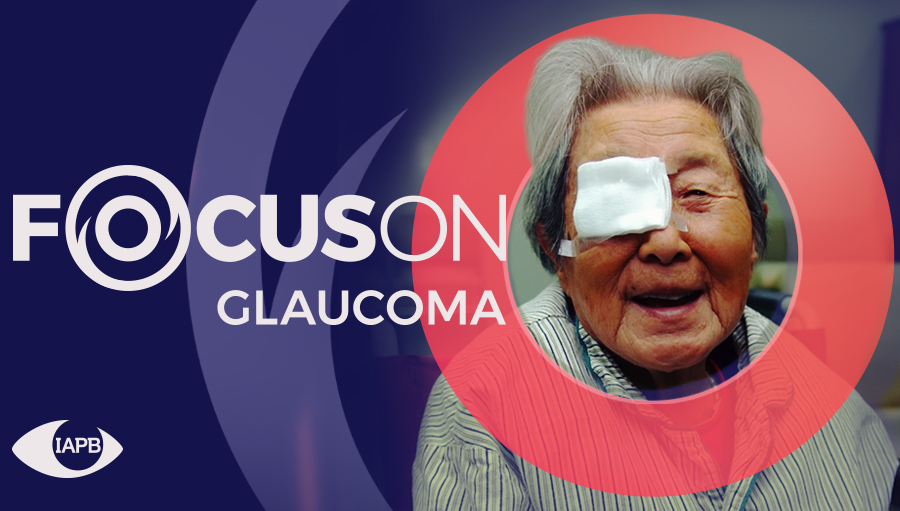 IAPB recently marked World Glaucoma Week with its Focus On: Glaucoma initiative for the second year running. At a time that has been very difficult for many people, the eye health community came together to raise awareness of the world's largest cause of irreversible blindness particularly in Africa where it is most prevalent.  Thank you to everybody who contributed their time and support to this, to help make it such a huge success.
On Tuesday 10th March we hosted our Africa focused Glaucoma webinar which was chaired by Fatima Kyari, IAPB Africa co-Chair for Anglophone West Africa. We hit a record number, with over 200 registrants, a testament to the calibre of speakers and the appetite to address and understand the current issues surrounding glaucoma in Africa.
Our diverse panel of speakers from both technical and non-clinical backgrounds, discussed key themes: Dr Nkiru Kizor-Akaraiwe spoke on Implementing the clinical aspect of glaucoma guidelines; Dr Abeba T. Giorgis covered the integrated glaucoma care programme set-up; Ms Svenja Scheider of Light for the World focussed on equipment purchasing and Dr Kola Ogundimu detailed Sightsavers' glaucoma work in Africa.
Thank you to all our speakers for giving the time to this often overlooked but incredibly important condition. Thank you to all the authors of our blogposts too.
If you missed the webinar before, click here to watch the recording.