6月6日中国第24个全国爱眼日活动敬请关注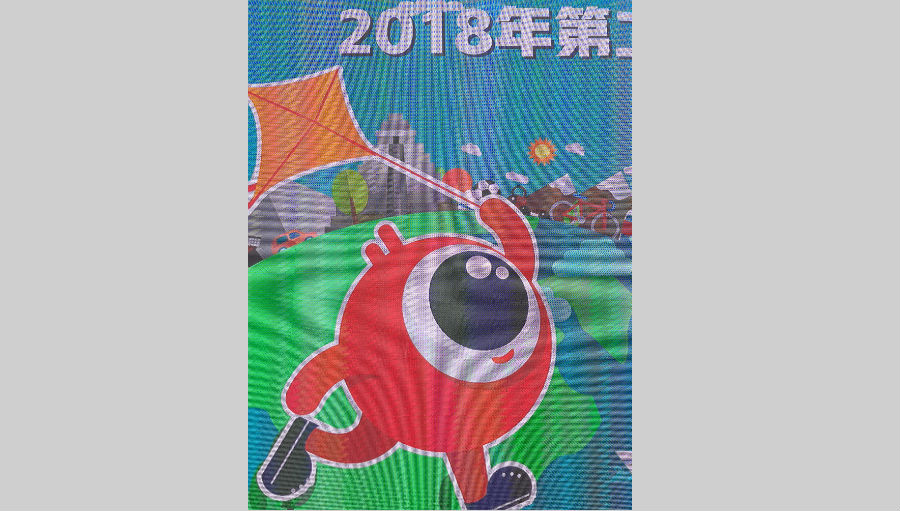 All IAPB members and friends across China will be participating in activities to mark 24th China National Sight Day on June 6. Amongst those will be the activities carried out by Shanghai Eye Disease Prevention and Treatment Center (SEDPTC). Many readers will already be familiar with Big Eye, the SEDPTC mascot who teaches children about the importance of outdoor activity for healthy sight. Of course, Big Eye will appear at events in Shanghai, but this year (with a little help from IAPB) Big Eye has also gone global! Keep checking-in over the next few weeks to see Big Eye's travels, spreading the message: Go Sunny for Sight.
6月6日,所有IAPB组织的中国成员和朋友们将会庆祝中国第24个全国爱眼日。其中包括上海市眼病防治中心(SEDPTC)开展的系列活动—许多读者已经熟悉SEDPTC孕育的吉祥物–大眼仔,它一直向孩子们传授户外活动对视力健康的重要性。当然,大眼仔这次也会出现在上海的爱眼日活动中,但今年(在IAPB的帮助下)大眼仔还走向了全球!在接下来的几周里,让我们一起看看大眼仔的全球之旅,向全世界传递这样的信息:"目"浴阳光!
Acting Theme of Twenty-fourth National Eye Care Day in 2019
2019年全国第24个爱眼日主题活动方案
The 24th "National Eye Care Day" will be conducted on June 6th, 2019. Following are the list of activities which will help popularize the idea of "Scientific Myopia Prevention and Control'" acting as the main theme of the event. In addition, it will enhance awareness and create an atmosphere for better understanding of visual care and protection in the whole society. The government will take the lead in a process that will benefit from the ministry's cooperation, guidance from experts, schools promoting it and families owning it.
共同呵护好孩子的眼睛,让他们拥有光明的未来。To care for children's eyes altogether and to create bright futures
(二)第二部分:大眼仔星球历险记(10:00-11:30,时常约一个半小时)Part Two: Big Eyes Planets Adventure. (10:00a.m-11: 30a.m)
Contents: By completing orientation tasks, students can collect eye-caring knowledge of different planets. (Blu-ray planet, Infrared Planet, Ultraviolet Planet, Electronics Planet, Nutrition Planet, Otaku Planet, Green Planet, Optic Planet, Moon Planet, Fairy Planet, Pet Planet, Cartoon Planet, etc.)  Then, they will walk over 10,000 light years to Big Eyes Planet for eyes scan(high-tech free clinic) in exchange for energy blocks. After that, they can activate the seeds of eye-caring and create the bright future with Big Eyes.
Participants and Numbers: 1000 children and parents (Undetermined)
1.活动内容:通过完成定向任务,收集宇宙中不同星球的爱眼知识(蓝光星球、红外线星球、紫外线星球、电子产品星球、营养星球、宅星球、绿色星球、光能星球、月亮星球、精灵星球、宠物星球、漫画星球等),长途跋涉,跨越一万光年,到达大眼仔星球,扫描眼球安检(高科技义诊),换取能量块,激活爱眼种子,和大眼仔一起守护光明,点亮未来。
2.参加对象及人数:1000名儿童及家长。(待定)