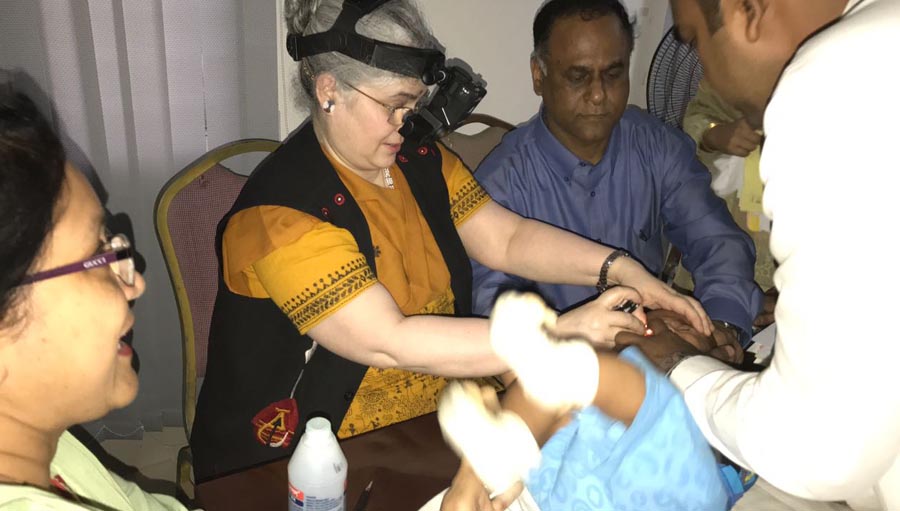 This is on behalf of a blind ROP baby in India and other growing economies…
—
''She was born too soon''–seven weeks early–they told my worried parents. I was born at 33 weeks and weighed 1.7 kgs. But technology and care in the hands of trained doctors and nurses helped me survive. Behind them was a vast network of social workers and NGOs, women, child and health welfare groups and corporates building newborn survival incubators and equipment. The World Health Organization (WHO) and its pitch for Sustainable Developmental goals (SDGs) helped as well.
I lived against the odds! Many premature babies die within a few days of birth. I lived because I was delivered in a suitable health care facility, where critical and basic care was given to me in the first 'Golden hour' of birth. I was transferred to an appropriate Neonatal Intensive Care or Special Newborn Care Unit (SCNU) where staff cared for me day and night as I slept in an incubator, where oxygen and warmth, nutrition and asepsis ensured my safe survival. The skilled doctors ensured that each organ of my immature body was attended to- my lungs, my heart, my brain and my digestive system. The nurses washed hands millions of times to avoid infection, and fed me spoon by spoon every two hours so that my weight improved steadily. After 28 days, I was strong enough to be sent home, but with lots of counselling to my parents about my care over the next few months.
Then who stole my sight?
My ophthalmologist informs me that I was not born blind. When I entered the SCNU, my eyes were fine for my age. The retina was immature because in all babies it slowly matures in the mother's womb by 40 weeks, which is by the expected date of delivery (EDD). Then why was my retina damaged and detached leading to complete, irreversible blindness by the time I was three months old? Who stole my vision? Due to inappropriate attention to my eyes, I am now totally blind and will live so for the rest of my life.
—
ROP develops 2-3 weeks after birth due to prematurity and low weight and then worsens very rapidly due to many additional factors. However, ROP can be treated by lasers if detected by proper retinal examination before 30 days of birth. A ray of hope is emerging with many global experts coming together through IAPB, World ROP groups, many NGOs like Orbis, Sightsavers and the Queen Elizabeth Diamond Jubilee Trust–each one has worked with governments and local experts to build ROP programmes in different parts of the world. Expertise is being shared and best practices learnt and implemented at the babies' bedside. Thousands of babies and parents await the rapid implementation of ROP screening and treatment programme on the ground: if it takes years to reach babies, then many thousands will already be blind–implementation has to happen NOW. Many countries like Bangladesh, Thailand, Phillippines, those in Latin America, and soon enough, many African countries, can benefit from our expertise.
On this World Prematurity Day, I hope everyone involved will not only talk about 'Newborn survival' but also 'Vision'.