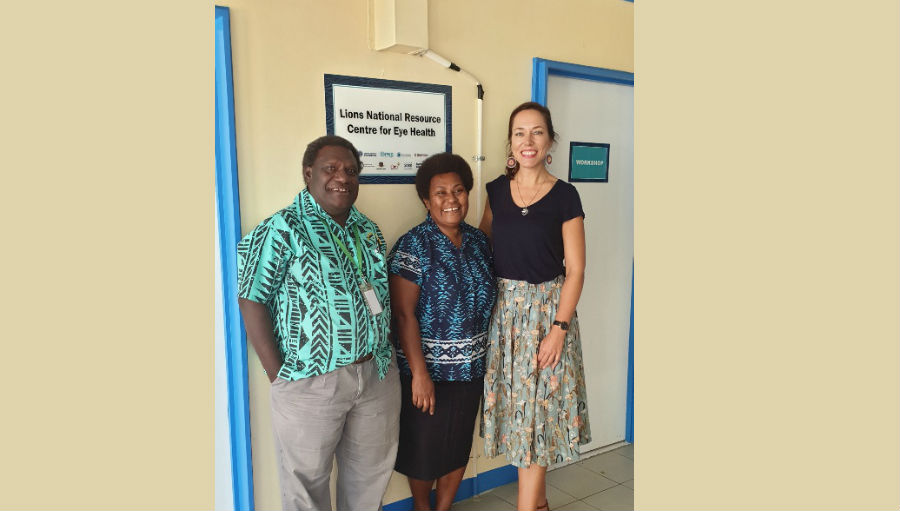 The members of the Papua New Guinea National Prevention of Blindness Committee gathered In Port Moresby recently to say farewell to Marleen Nelisse of the Fred Hollows Foundation, New Zealand. Marleen lived in PNG from 2011 for two-and-a-half years and then moved on to become Programme Director at Auckland Head Office. From the beginning of her time in PNG, Marleen was one of the founding members of the PBL Committee. Even after she moved from Madang to New Zealand she remained an active member and a strong advocate for PNG.
But as we bid a fond farewell, we reflect on the achievements of the PBL over the past decade. We have seen a steady lift in the profile of eye health, with the PBL at the forefront of Rapid Assessment of Avoidable Blindness and Global Trachoma Mapping Project – these are significant project for PNG, not only for eye health in the country. Much of the work has been carried out by our PBL members including by the eye nurses – it is only fitting that we thank Marleen for her contribution to the development of the mid-level clinicians programme during her time with FHF.
Tenkyu tru Marleen – we know we join with many across the Pacific Islands and in the global eye health space who are sorry to see you go. All the best in your new endeavours.
Dr Jambi Garap, President National Prevention of Blindness Committee, PNG