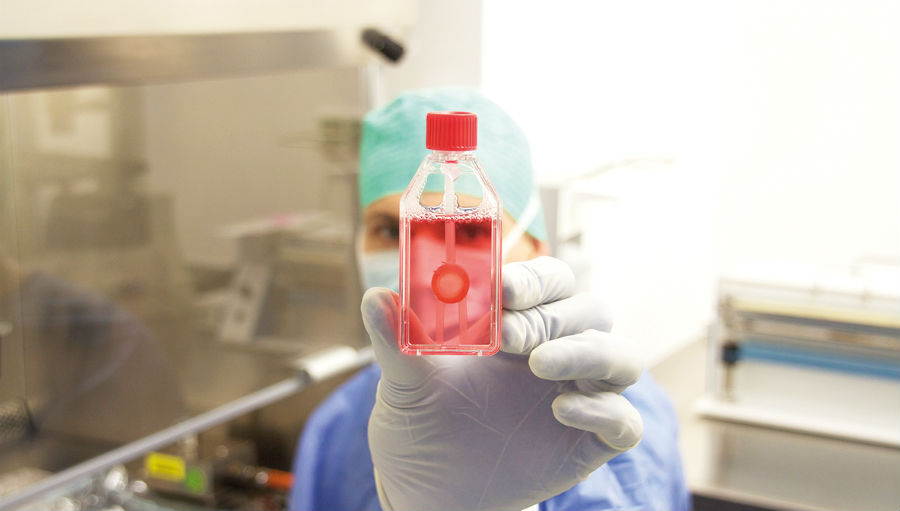 For more than 20 years, the non-profit German Society for Tissue Transplantation (DGFG) has been supplying patients in Germany with high-quality and safe cornea, amniotic membrane, cardiovascular and musculoskeletal tissue transplants. Since the start, the development of tissue donation in Germany as well as supporting the tissue banks and transplantation centres have been the core objective of the DGFG network. We are working towards a sustainable, self-sufficient supply of tissue transplants to patients.
Cornea and amniotic membrane are the tissues most frequently donated and transplanted in Germany and worldwide. A corneal transplant can save patients from blindness, whose cornea is scarred or becomes cloudy due to an injury or disease. Amniotic membrane is suitable for various medical applications. In ophthalmology, defects of the cornea can be alleviated and cured.
Beyond charity: Enabling ethically donated and allocated human corneal tissue
Aligned with our mission, the DGFG also regularly provides corneal transplants for international aid projects, for example in Cameroon or Armenia. Doctors from Germany treat patients with perforated corneas, keratoconus and endothelial dystrophy. Due to the lack of available and affordable cornea services, these patients would otherwise have no chance of maintaining or regaining their sight.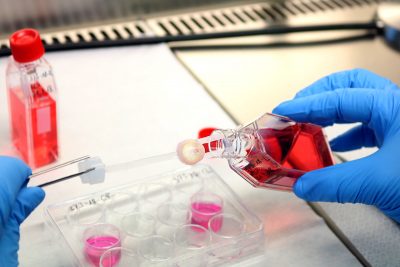 The initiatives we support, provide excellent emergency aid in cases where corneal transplantation is not yet part of the standard medical treatment. Establishing such medical treatment, however, needs to be a long-term goal. In addition to training ophthalmologists locally, enabling tissue donation programmes in the region and countries concerned is essential for the treatment of severe corneal defects.
To reach this goal, we are happy to join forces with IAPB and its members. Recognizing and addressing this issue is the first step. To avoid blindness due to corneal defects, DGFG puts many efforts into raising public awareness for the need of altruistic tissue donation and standardized tissue processing in eye and tissue banks.
Join forces, find solutions
How did and does eyebanking contribute to the global initiative Vision 2020 to avoid blindness? This is the key question of the 32nd Annual Conference of the European Eye Bank Association (EEBA). Hosted by DGFG, eye banks, donor institutions and ophthalmologists will meet at this occasion in Hannover (Germany) from 16 to 18 January 2020. National and global non-profit eye care organizations are invited to present their health projects related to blindness, vision impairment and vision restoration. In order to find future solutions for establishing sustainable and independent donation programmes worldwide, DGFG wants to offer a networking platform to aid projects and initiatives in the field of corneal donation and transplantation. Step-by-step from charity to self-sufficiency.
Amniotic membrane in cornea services
One of DGFG efforts in enhancing tissue transplants lately has focussed on amniotic membrane (AM). We've developed the AmnioClip-plus – a ring system as easy to apply as a contact lens – to help patients with eye surface disorders, to preserve the eye and maintain or improve vision.
With the AmnioClip-plus, surgical trauma can be avoided in contrast to conventional amniotic membrane transplantation and suture-associated procedures. The treatment is repeatable and suitable for therapy of chronic defects.
While AM is not a substitute for corneal transplantation, it can prevent severe progression of eye surface damage which might ultimately lead to a corneal transplant. The comparatively easy access to amniotic membrane as part of the placenta, makes the AM interesting for ocular tissue medicine in Low- and-Middle Income Countries (LMIC): Because it is a living donation during an elective caesarean section, reservations might be lower. Of course, AM needs to be tested and processed before transplantation for patient safety. In this context, it is necessary to establish appropriate regulation procedures. Hereby, the DGFG likes to offer assistance. International cooperation can furthermore help to establish the necessary infrastructure regarding training, and storage capacities.
DGFG is looking forward to expand its contribution to avoid blindness and vision loss beyond Germany. As part of IAPB we are eager to learn from and collaborate with other members.