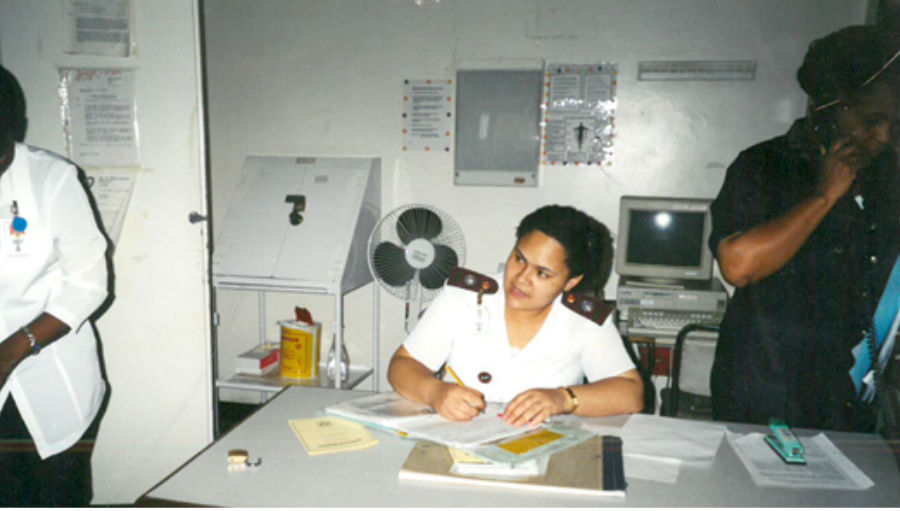 Petronella Nichols, MBA, Africa Regional Director, Brien Holden Vision Institute Foundation on her journey from nursing to now…
Can you describe your journey to becoming qualified as a nurse?
Growing up in a country that defined my career prospects as a function of my ethnicity placed limitations on the careers to which one could aspire. Nursing fortunately was one of the few options available to a young 'coloured' girl from rural KwaZulu-Natal. It was fortuitous that I had always had a passion for helping others and taking care of them.
My journey started at the tender age of 19. I was privileged to have studied at the Addington Hospital College of Nursing in Durban, South Africa. The programme gave me a strong theoretical base along with maximum practical clinical exposure. It included mentoring and professional guidance under the keen and watchful eyes of qualified registered nurses with years of experience.
I qualified top of my class as a registered nurse. I soon had to decide whether to go into the private sector or remain in public health. I made a determined decision to stay in public health–I wanted to use all my knowledge and skills to work with the people most in need. I continued to further my studies in midwifery, community health nursing and psychiatric nursing.
Can you describe how your career path has unfolded since training?
I began as a midwife aiding many mothers in bringing their precious ones safely into the world. My work soon refocused towards patients with medical conditions. I began caring for people with diabetes, hypertension, and cardiac conditions.
Soon, at a young age, I became second-in-charge of a medical ward. My role was to support to the nursing team, work with key medical staff and to make critical decisions. This opportunity was both humbling and empowering. Looking back now, I realise how much this role shaped my future.
I had to relocate to another hospital where I was to commission a haematology and bone marrow transplant unit. Soon I was promoted to Unit Manager. I sat on various committees, including the accreditation team and authored key policies for the hospital.
In my new role, I had to conduct hospital rounds and make key resourcing decisions including addressing concerns and complaints. These exciting new responsibilities led me to pursue my MBA and a career change was on the horizon. But I did not want to be too far removed from working with and serving the people most in need. Public health must remain my home, was my only rule. I made the change focusing on eye health and tackling avoidable blindness.
Did you have any specific motivation for choosing a career in eye care/health?
I got to know eye health through patient referrals. I noted that there was much work here, and unfortunately, not too many were in this fight. My motivation has, and always will be people; the marginalised and such. Eyes speak to me in the very same way. That is why since I joined Brien Holden Vision Institute Foundation (ICEE at the time) I have stayed on to be part of the fight against avoidable blindness, to give eyes a voice through our work.
What strengths and knowledge from your nursing career now guides your current role?
The ability to work with people from all walks of life irrespective of colour or creed. The understanding that public health means the 'people' that we serve. As a registered nurse, I sincerely subscribed and abided by the "Batho Pele'' Principles. ''Batho Pele'' is a Sesotho word meaning ''People First'' and this is a strength I am most proud of – putting people first. My administrative and management abilities are a strong plus, which I definitely developed during my nursing career.
Can you describe your experience working with your programme teams to develop capacity and access to services in South Africa? And the Africa region more broadly?
Since 2010, I have had the privilege of working with passionate and dedicated eye care teams. We fight uncorrected refractive errors and avoidable blindness through diverse but targeted approaches. In order to create access to eye health services across Africa, we looked at each country within its own context, as no one solution fits all. Importantly we understood and appreciated local contexts to develop the right solutions.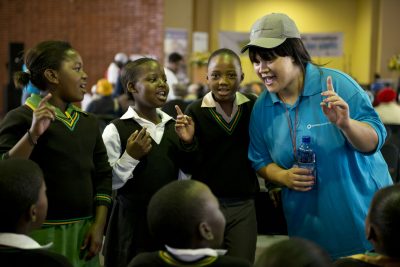 Additionally, the solution has the beneficiary in mind, so stakeholder engagement is key to its development. That is why our African teams are representative of their country's dynamics. As we know, the best solutions come from the people living within the various countries. To this end, we have used a demonstration model as an advocacy tool in South Africa. This approach saw the creation of optometry posts within the public sector.
In countries like Mozambique, Malawi, Uganda and Eritrea, the availability of human resources was a key gap. So, our focus was training of optometrists and optometric technicians in those countries. A long-term, sustainable solution began to develop from the ground up.
Service development– setting up vision centres and/or eye clinics—is another strategy that has worked. Tanzania and South Africa are good examples. In this approach, optometrists or eye health personnel provide crucial eye health services. Collaboration is key in my experience. When stakeholders come together with a shared vision–to combine resources, to achieve specific, agreed-upon goals – we can achieve so much more.
We see success when all key partners, stakeholders and beneficiary representatives are at the table from the very start. Consultation and conversation is essential for success. Importantly, we do not tell countries or beneficiaries what they need. We ask them what they need, how can we help.
Would you mind giving some details on the challenges and successes have you and your teams have faced, and how you have helped guide progress forwards despite any barriers?
There have been many successes across the region. The common thread is that programmes succeed when all the relevant stakeholders are on board from the beginning. They must be part of key activities like, programme design, planning, monitoring and project reviews.
Funding cycles can be a challenge. Some key programmes and projects cannot be successful within a short period if we want sustainability. We need to help funders understand that key decision makers need time to make eye health policy decisions. This is especially so in cases where eye health has never been a priority area.
Our challenge is that even once this happens, it takes more time! Policy needs time to pass through bureaucracy and get the necessary budget lines in place for continuity. It is essential that key programmes (and investments) not lose hard-won gains. So, these key factors must factor into the planning. We needto give practical timelines to governments. And all stakeholders, partners and funders involved must understand this process.
Do you have a strategic view to the future? And how your current role can continue to affect change and address the inequities in eye health for the Africa Region?
Continue to impact change at policy level. Generate data from relevant research to inform critical policy changes. Where possible, develop strategic demonstration models. They can have the dual purpose of reaching beneficiaries but also advocating for real-time policy changes across Africa.
 Advocate for child eye health programmes to ensure that we identify eye health challenges earlier in life. We need methods that include health promotion and awareness targeted at children and parents. We need to bring about behaviour change in the young, which will carry forward and pass on through to the generations after them.