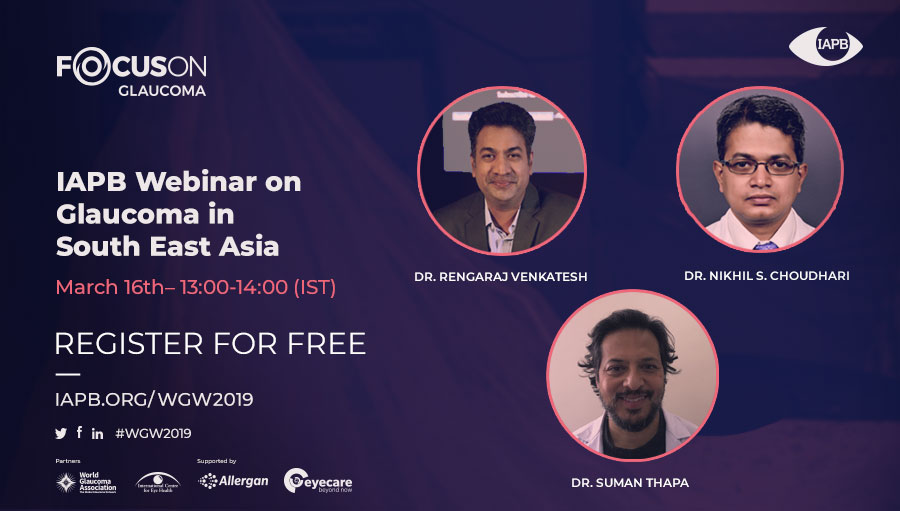 As part of our activities to mark World Glaucoma Week 2019, IAPB presents four webinars to cover the regions of North America, Africa, South East Asia and China/West Pacific for members and partnering organisations to take part in during 10-16 March 2018.
The South East Asia Webinar will discuss delivering glaucoma care in a rural setting, including opportunistic screening at hospitals and during outreach programmes. The webinar brings together experts from Aravind Eye Hospitals, L V Prasad Eye Institute and Tilganga Eye Institute–some of the biggest names in eye care delivery in the region (and the world).  The details of the webinar are as follows:
Timing: March 16th– 13:00-14:00 (IST)
In 2015, nearly 3 million people were blind due to glaucoma, and 4 million had moderate to severe vision impairment. Estimates suggest that nearly 80 million people will be living with some form of glaucoma by 2020. Many people with glaucoma are not diagnosed until they have become completely blind, particularly in Africa. Primary Angle Closure Glaucoma (PACG) is the most common form of glaucoma in South-East Asians. Worldwide about 33% of individuals with primary glaucoma have PACG. PACG is also associated with a greater risk of blindness.
Dr Venkatesh is the Chief Medical Officer, Aravind Eye Hospital, Pondicherry. He has been a consultant at Aravind Eye Hospital for more than 20 years with a special focus on cataract microsurgery and glaucoma.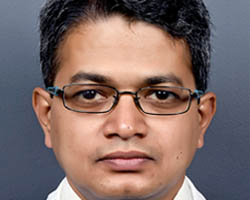 Dr Choudhari is a clinician-scientist trained in Glaucoma and Neuro-ophthalmology, with interest in optic neuropathy. With a passion to reach the underserved, he is building a "diagonal model" of glaucoma care at the community level.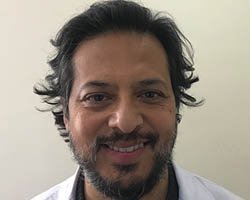 Dr Thapa is Deputy Director of the Tilganga Institute of Ophthalmology and heads their Research, and Glaucoma services. His work includes the Bhaktapur Glaucoma Study,  a population-based survey of glaucoma prevalence in Nepal.