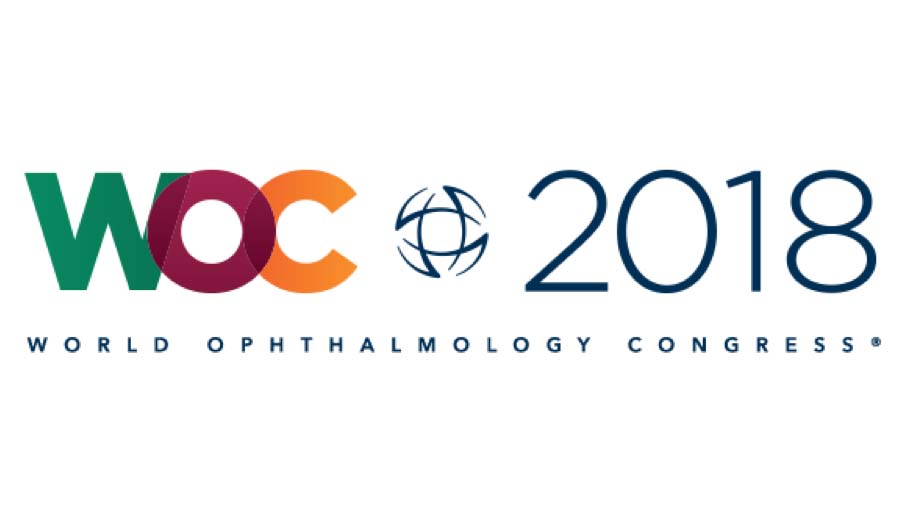 A total of 8,000 participants from 146 countries benefited from the WOC2018 scientific programme that included the latest developments in eye health, eye disease management, and ophthalmic education. Spread over four days, more than 400 sessions and 623 e-posters were presented.  The WOC2018 scientific programme proved to be an incredibly valuable learning experience. We invite you to access more than 500 hours of those presentations from 225 Sessions addressing all subspecialties and related interests in ophthalmology through WOC OnDemand.
Learn more by visiting woc.ondemand.org.
Barcelona 2018:
Overall attendance was 8,000, from 146 countries
Over 2,200 speakers participating in the Invited and Submitted Program
93 supranational, regional, national, and subspecialty societies contributing
Over 2,000 abstract submissions:
1,058 Free Papers
150 Instruction Courses and 905 E-Posters and E-Videos
We very much look forward to seeing you all at WOC2020 in Cape Town, South Africa 26–29 June 2020. Registration is now open for WOC2020 at a discounted rate, don't delay! Learn more at icoph.org/WOC2020. Registration for WOC2020 is open. Join us June 26-29, 2020, in Cape Town, South Africa, at the Cape Town International Convention Centre for the 37th World Ophthalmology Congress® (WOC) of the International Council of Ophthalmology, the premier and largest international ophthalmic congress, with over 12,000 delegates expected to attend from over 110 countries.
The WOC will be held in Sub-Saharan Africa for the first time in 2020. The congress is held every two years in a different region of the world and provides an international audience of ophthalmologists with a scientific program addressing all subspecialties and related interests in ophthalmology, the opportunity to network with recognized international leaders and professionals and an exhibition featuring the latest products and services in the field. Revenues from the WOC help support ICO programs including ophthalmic education, eye care delivery, leadership and society development and the ICO's commitment to "Building a World Alliance for Sight."
African Ophthalmological Society
The Summit of the African Ophthalmologic Society Presidents was held before the start of the World Ophthalmology Congress 2018 (WOC2018) in Barcelona, Spain. The Summit was convened and organized by the African Ophthalmology Council (AOC) and the International Council of Ophthalmology (ICO), with financial support from The Fred Hollows Foundation and Dr. Kunle Hassan.
Follow Up Actions
AOC will circulate a report on the Summit to all the societies that were present.
AOC and ICO will work to get consensus from each society on its objective for 2020.
Provide a President's Report on progress at second Summit at OSSA in 20–24 March 2019 in Cape Town.
Develop a strategic planning session for AOC at the OSSA meeting 2019.
Report on accomplishments at WOC2020 in Cape Town in June 2020.
Define additional objectives and the way forward for each society.