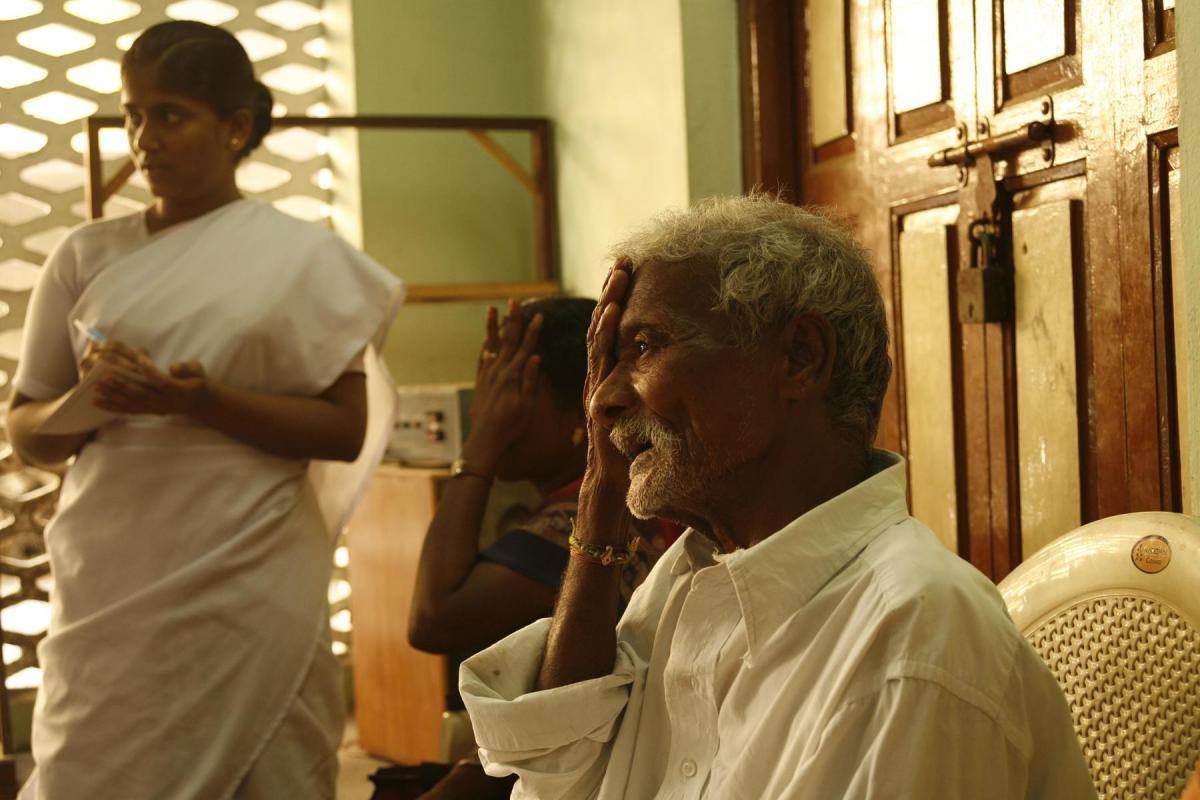 At Aravind Eye Care System in India, we have trained 6500 high school graduates over the last 35 years to work as ophthalmic assistants. We call our core workforce of ophthalmic assistants mid-level ophthalmic paramedics (MLOPs). They are also known as Allied Ophthalmic Personnel (AOP). As we marked International Nurses Day last week, I am reminded of a conversation I had with an American visitor to Aravind on "Millennials'" (aged 18-22 years) motivations towards full-time employment. A 2014 article in the Forbes magazine sums it up nicely: "Millennials Work for Purpose Not Paycheck". I am not surprised that these young people are interested in a calling instead of just a career. Certainly that has been a large part of why young women aged 17-19 years have chosen to work for us.
At Aravind, we serve thousands of patients per year providing services for all ophthalmic ailments ranging from cataracts to life-threatening cancers. The interventions that we perform would not be possible without the work ethic of hundreds of secondary school graduates: young women who leave their rural homes to work and live on our urban eye hospital campuses as ophthalmic assistants. These "sisters" make up 80% of our workforce and are the backbone of our organisation.
Training
As the director of the Mid-level ophthalmic paramedic (MLOP) programme, every year, I interview hundreds of young women in June. These high school graduates have finished 10 years of government-mandated schooling and two additional years of secondary school. Out of approximately 2000 applications, 900 are selected and trained for two years to become ophthalmic assistants. This training involves eighteen months of curricula developed internally, and six months of practicum in a department at one of our tertiary hospitals. This culminates in an award ceremony with a certificate from the Aravind Eye Care System. Additionally, we reserve 160 spots for the brightest students with the best English language skills to spend extra time studying; these students receive a diploma from MGR University (we absorb this expense). All of our trainees receive a small stipend, and later have the opportunity to enter full-time employment in one of our hospitals.
Employment opportunities
After their vocational training, these young women take on a variety of work roles throughout Aravind (e.g., records maintenance, patient counseling, refraction, operation theater, instrument maintenance, housekeeping, catering, etc.). They are drawn to this work for at least two reasons: the opportunity for full-time employment (at salaries typically higher than other secondary school graduates earn in southern India), and, the opportunity to serve a greater mission.
Again this summer, high school graduates will choose to join a community that privileges honesty, hard work, humility, and compassion for others. Frequently, these young women find the mission of our organisation exciting. They have learned about this community from the application brochure: the important work that they can do, the safety it provides, availability of full-time employment, and the likelihood of advancement with regular increases in pay level.
Photo courtesy: Mr. Jacques Vekermans, Aravind Eye Care System.
Other stories in our International Nurses Day blog series: