On International Nurses Day, Rebecca Antwi an ophthalmic nurse in Ghana writes about the importance of the work they do and its challenges.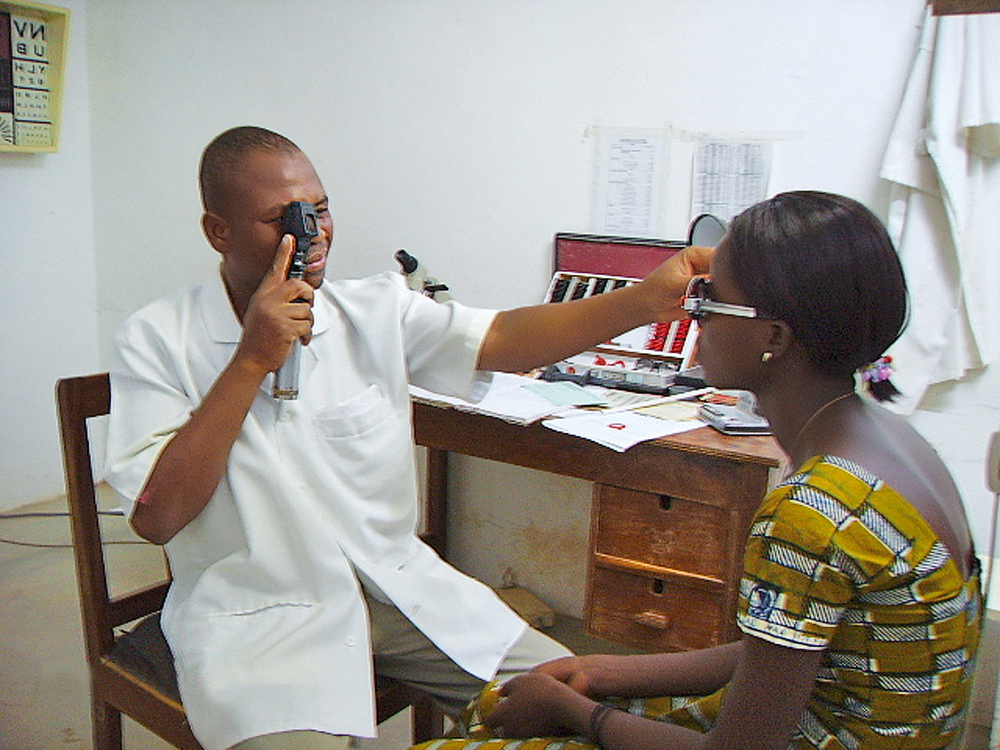 Image credit: Eye Unit Bawku Hospital, Community Eye Health Journal
'An Ophthalmic nurse is a nursing professional that focuses on assessing and treating patients with a variety of eye diseases and injuries'. With the rapid spread of new kinds of ophthalmic diseases, there is an increased need for more knowledgeable professionals in health-care disciplines. One way to address this is through ophthalmic nurses, who can play a crucial part in the subspecialty area of diagnosis and management. They also have a huge part to play in achieving Universal Eye Health.
Due to the shortage of ophthalmologists especially in Africa, ophthalmic nurses play a major role in the provision of services and awareness creation in the prevention of ophthalmic diseases. The role of ophthalmic nurses includes:
Ophthalmic Surgical Assistance: Carrying out pre and post management of eye surgeries.
Counseling: Ophthalmic nurses are able to counsel and refer patients who are irreversibly blind for rehabilitation.
Eye Health Education: Educating the public and other health workers on primary eye care, including health promotion and prevention of avoidable ophthalmic diseases.
Outreach: Organize and run school health and community outreach programmes.
Manage ocular emergencies
As an ophthalmic nurse at the Tarkwa Municipal hospital, Tarkwa- Nsuaem district in the Western Region of Ghana (with a catchment population of 341,000), I screen the eyes of new born babies for abnormalities, diabetic patients for retinopathies, performed ophthalmoscopy and tonometry.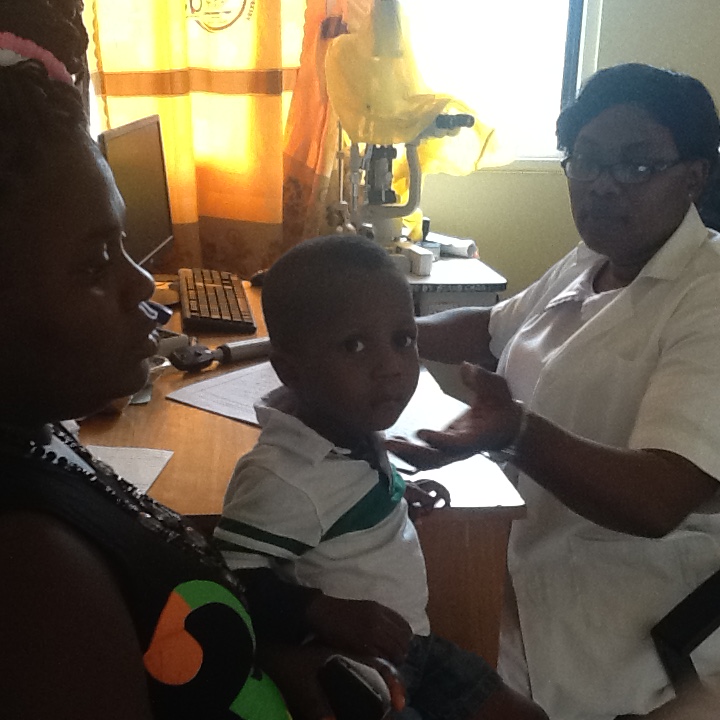 At our hospital, an ophthalmologist only visits the facility once a month, so the day-to-day management falls on us. On an average we (a team of 3) see about 30 to 40 patients a day with all types of eye conditions. The surgical cases and cases that are beyond our scope of activities are referred to the ophthalmologist. During these visits, we help conduct an average of 8-10 surgeries, with majority of the cases being cataracts.
My role as an ophthalmic nurse at the hospital requires me to:
Organize and lead outreach programmes throughout the municipality
Perform general consultation of patients at the municipal hospital and during outreach programmes
Counseling of patients to make them aware of how serious a blinding condition is in order for them to comply with the treatment protocols
Assist the visiting ophthalmologist by preparing patients for surgeries and monitor their condition after surgery
Manage and chair over clinical meetings at the eye care unit and with the municipality
In my fourteen years as an ophthalmic nurse, I have gained various skills working at the eye care unit and through outreach programmes. This has improved my people skills.
In my field of work, constantly upgrading my skills is important, so I take advantage of many learning opportunities. For example, I have benefited a lot from Future Learn online programmes like Global Blindness Planning and Managing Eye Care Services, which has broadened my understanding of patient's blood pressure, sugar level and other conditions that impacts cataract outcome. I have also understood the importance of monitoring cataract outcome.
In October 2016, I had the opportunity to attend the 10GA with sponsorship from Seeing is Believing in Durban, South Africa. While there, I was highly motivated by the stories I heard from colleagues from other countries on their approaches to preventing blindness in their home countries. I also had the opportunity to share with them my own experiences.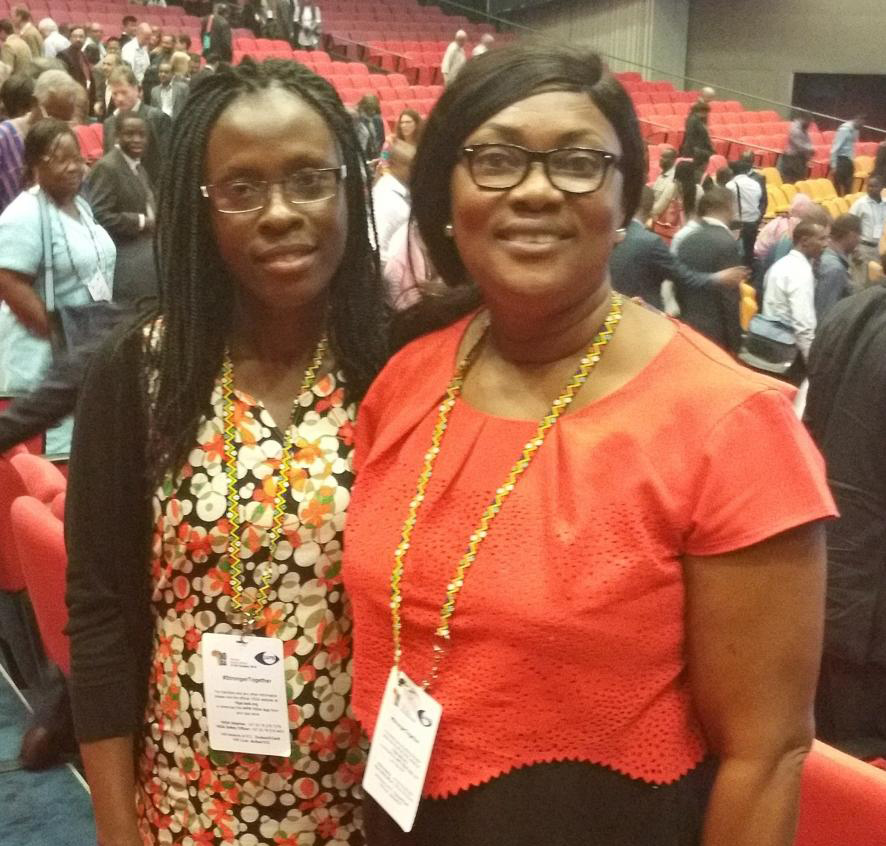 Ophthalmic nurses play a significant role in teaching/counseling patients, providing proper diagnosis, administration and even management. All of this makes our work truly rewarding but also bestows upon ophthalmic nurses an enormous responsibility.
I wish all the nurses a happy International Nurses Day!
Liked it? We have more posts for International Nurses Day
Also read : Seeing is Believing Delegates at 10GA