A guest post from the Light for the World on a new New Eye Clinic To Serve 2 Million people in Mozambique. (Read the original post here)
A few days ago, the Central Hospital in Beira, Mozambique, saw the groundbreaking ceremony for our new Invicta Eye Clinic which will serve as eye-care hub for 2 million people. Prof. Gerald Schuhmann of LIGHT FOR THE WORLD and Eva Kohl of the Austrian Development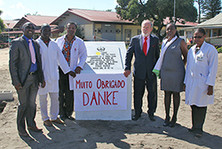 Agency were invited to attend the celebration.
"Healthcare is a key factor in socio-economic development. Today's ceremony brings us a step closer to our goal: nobody, neither here in Mozambique nor anywhere else, should lose their eye-sight to preventable blindness. At Invicta Eye Clinic, we will be able to perform 1,200 surgeries and treat a total of 25,000 patients per year", Prof. Schuhmann stated at the ceremony.
LIGHT FOR THE WORLD would like to give special thanks to Mag. Peter von Bertalanffy and Invicta foundation who contributed significantly to the project. The name of the new clinic will reflect this.
A hub for both eye care and professional training
In Mozambique, just 18 ophthalmologists and 54 ophthalmic nurses serve a population of 23 million. Therefore the training of professionals is a crucial milestone in our fight for improved eye health for all. The concept for our new eye clinic reflects this: it will house training facilities that will enable the graduation of 10 eye care professionals every two years.
LIGHT FOR THE WORLD has been active in Mozambique since 2003. In cooperation with Beira Central Hospital we are implementing a blindness prevention programme for Central and Northern Mozambique.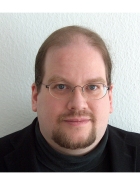 Albert Bock,
Online Editor, Light for the World