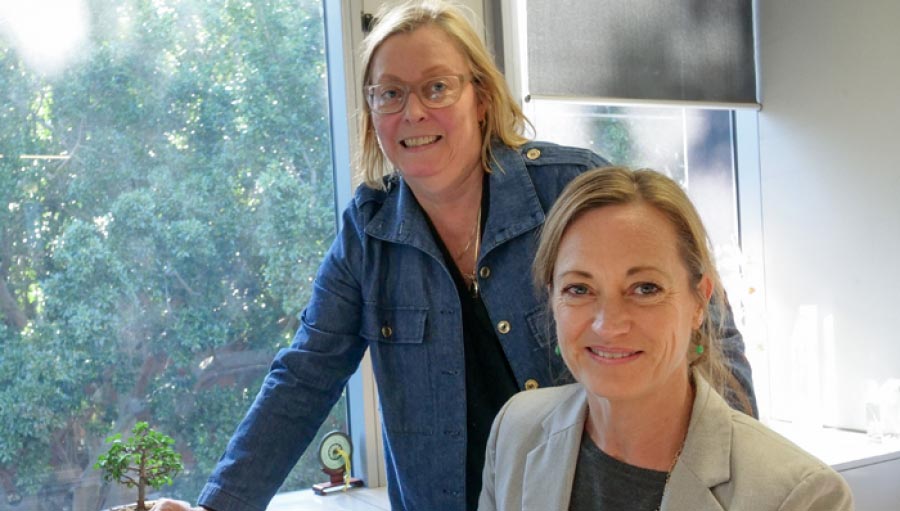 Professor Kovin Naidoo has resigned as CEO of both the Brien Holden Vision Institute and the Brien Holden Vision Institute Foundation. The Board of the Institute has announced a two-pronged approach to the development of the group's new focus. Ms Yvette Waddell, as new CEO of the Institute, will focus on translational research.
The role of CEO of the Foundation has traditionally been held by the CEO of the Brien Holden Vision Institute. In a new role, Ms Amanda Davis will take on as the CEO to drive public health.
Professor Brian Layland, the Chair of the Brien Holden Vision Institute, says that the focus of the new CEOs will be on individual business growth that strengthens the organisations' shared goals. He says that sustainability and expansion are high on the list for future investment. "The Institute's new focus will be a significant undertaking for both translational research and public health but, ultimately, the two businesses will share a clear new vision," says Prof Layland.
Prof Kovin Naidoo, has been a respected and valued member of the group for 20 years. He played a significant part in the development of the organisations as they set new standards in translational research, optometry education and public health. Most recently, Prof Naidoo was the Global Director of the Our Children's Vision a campaign which he led from its inception with the support and encouragement of Brien Holden and 70 global NGO partners.
Prof Naidoo became CEO of the Institute with the sudden passing of the Institute's founder, Prof Brien Holden, in 2015. Prof Layland says it was a difficult time during which Prof Naidoo showed courage and strength as he stabilised and grew the Institute's complex business. "Kovin brought stability to the organisation during an emotional transition. We owe him a great debt of gratitude."
Read the full press release here.
(An earlier version of the story noted that Ms Amanda Davis was appointed interim CEO; she was appointed CEO at a board meeting later).