Artemis Award
Felicitamos por el premio Artemis Award 2018, otorgado a la Dra. Camila Ventura de la Fundación Altino Ventura, el cual será entregado en Chicago en la ceremonia de inauguración.
---
Revista de Salud Ocular Comunitaria
Compartimos con ustedes la última edición de la Revista Salud Ocular en Español, con el tema Retinopatía del Prematuro, sigue este link para verla: http://revistasaludocular.org/
---
Congreso Panamericano de Oftalmología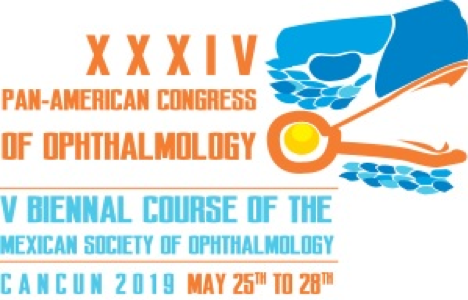 Los invitamos a participar del Congreso Panamericando de Oftalmología. Sigue este link para más información: http://www.paaocancun2019.com/es/
---
Curso: Desafíos en Salud Visual en América Latina: Controversias en Cirugías de Catarata y Estrategias para el Control del Glaucoma y la Diabetes
Los invitamos a participar del curso impartido por el Doctor Fernando Barría en la Academia Americana de Oftalmología, el cual involucra a oftalmólogos de renombre, si acude a Chicago, téngalo en cuenta.
Course Number: 245
Title: Challenges in Visual Health in Latin America: Cataract Surgery Controversies and Strategies for Glaucoma and Diabetes Control.
Senior Instructor: Fernando RaulBarriaVon Bischhoffshausen Sr
Instructors: Van C Lansingh MD, Jaime Jaivier Soria , Francisco Contreras MD, Francisco Martinez Castro MD, Juan F Batlle MD, Rainald Duerksen Braun MD
Date/Time: 10/28/18 2:00 PM – 10/28/18 4:15 PM 
---
DIA MUNDIAL DE LA VISIÓN celebrado el 2º jueves del mes de octubre de cada año (11 octubre 2018)
Así mismo, los invitamos a descargar los materiales promocionales para que puedan utilizar en su actividades para el Jueves 11 de Octubre. ¡Mándenos una foto con lo impreso!
Español
Português
Quieres compartir con nosotros que hacen en tu país para celebrarlo. Envía tus comentarios al Dr. Francisco Martínez Castro al mail: fmartinezcastro@prodigy.net.mx
---
PREMIOS ARVO 2019
Kupfer Award– Van Lansingh, MD, PhD
Proctor Medal – Jerry Niederkorn, PhD, FARVO
Friedenwald Award – Donald Zack, MD, PhD, FARVO
Weisenfeld Award – Sheila West, PhD, FARVO
Cogan Award – Mike Sapieha, PhD
Para más información seguir el link:  https://www.arvo.org/awards-grants-and-fellowships/arvo-achievement-awards/2019-arvo-achievement-award-recipients/
---
Sociedad Dominicana De Oftalmología Reconoce Trayectoria Del Dr. Juan Batlle Pichardo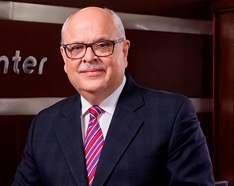 La Sociedad Dominicana de Oftalmología (SDO) decidió reconocer la destacada trayectoria médica del Dr. Juan Batlle Pichardo, uno de los principales oftalmólogos de República Dominicana.
En este sentido, y como una forma de honrar el legado de un galeno enfocado a la superación, excelencia e innovación en el área oftalmológica, la 51 Edición del Congreso de Oftalmología estará dedicada al Dr. Batlle Pichardo. El encuentro tendrá lugar del 28 de junio al 1 de julio en Punta Cana, con la asistencia de los principales doctores del gremio en el país.
"Para nosotros es un honor dedicar esta 51 edición al Dr. Juan Batlle. Su trayectoria médica al servicio de la Oftalmología en República Dominicana ha sido intachable. No solo se ha preocupado por desarrollar la rama médica en el país, sino que ha realizado en torno a la misma una labor social admirable, especialmente con el Hospital Dr. Elías Santana", expresaron miembros de la Presidencia de la Sociedad Dominicana de Oftalmología.
Por su parte, el Dr. Juan Batlle Pichardo señaló su satisfacción ante este reconocimiento. "Es un honor para mí que mis colegas quieran reconocer mi trabajo de esa forma. La Oftalmología es y siempre ha sido mi pasión, y todo lo que he hecho a través de ella es buscar la forma de llevar sanidad, pero también el orgullo de venir de un país donde se tienen conocimientos médicos valiosos. Estoy muy agradecido, y espero con muchas ansias la realización de esta 51 Edición, que como siempre es un espacio de reunión, debate y aprendizaje", expresó.
Por su parte, el Dr. Juan Batlle Pichardo es un reconocido oftalmólogo dominicano. Doctor en Medicina, se especializa en distintas ramas de la Oftalmología como: neuroftalmología, retina y vítreo, oftalmología pediátrica, corrección de defectos refractivos, entre otros. Ha ocupado cargos importantes como la Presidencia de la Sociedad Dominicana de Oftalmología (SDO) y actualmente es el Director Médico de Centro Láser en Santo Domingo, además de presidir el Banco de Córneas de la República Dominicana. Fue fundador del Hospital Dr. Elías Santana, un proyecto que permitió a las personas en condiciones vulnerables poder acceder a los adelantos y tecnologías para la vista, y por esta labor, en 2016 recibió el reconocimiento Humanitarian Award por parte de la Duke Medical Alumni Association. Es autor del libro "Manual Teórico – Práctico de la Oftalmología", y colabora con diferentes revistas especializadas en el área oftalmológica.
---