On World Diabetes Day, how Orbis International is scaling up to meet the rising tide of diabetic retinopathy world-wide…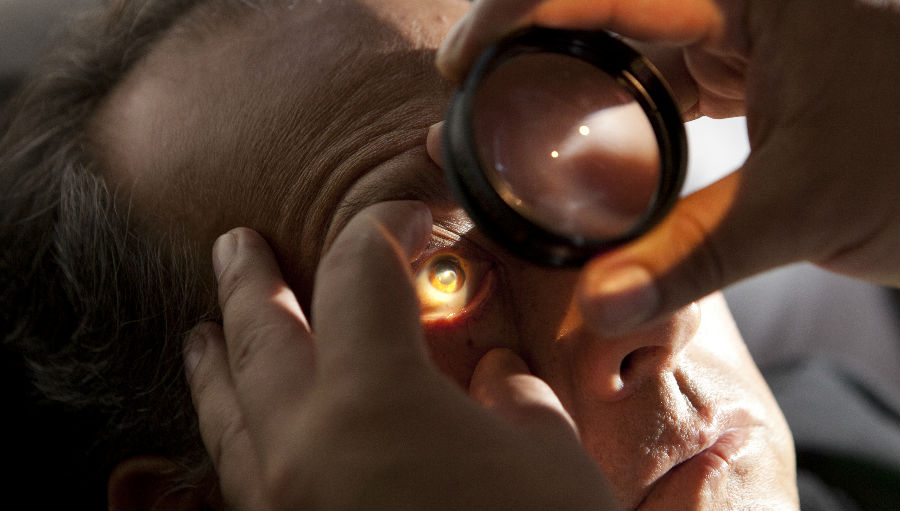 Global blindness and vision impairment will triple by 2050 due to the growing (as well as ageing) world's population. At the same time, lifestyle changes are leading to the rapid increase in diabetes; a disease that drastically changes lives. Diabetes also causes a spike in related eye health complications like diabetic retinopathy (DR).  DR is the leading cause of blindness among working-age adults, affecting 33% of people living with diabetes.
Delivery of DR programmes
In my role as the VP, The Americas Program, I'm directly involved with the delivery of DR screening and treatment programmes in several South American countries.  Working side-by-side with local eye care professionals, I've helped extend services to locations that formerly couldn't detect or treat DR.  Seeing the long line of patients that come to our clinics receive screenings; the relief on the eye health professional's face when they detect DR in time to provide sight-saving treatment, is my motivation to keep driving and expanding our DR projects.
Implementing scalable solutions
Orbis recognizes both the urgency in building eye health systems for DR, and the need for collaboration within existing diabetes services. We have begun to implement scalable solutions for diabetic eye care across Latin America and Asia. In Peru, we built a DR referral network that integrates screening and treatment services into routine diabetes primary- and secondary-level care.  This has led to a 138% increase in DR screening.
In China, we integrated a sustainable comprehensive vision network in rural areas, which combined services for glaucoma and DR. This also kept costs down by training and deploying non-medical graders.  We completed over 300,000 eye examinations between 2012-2017.
In Bangladesh, we designed a scalable model that integrates eye care for children living with diabetes with existing child-focused models for diabetic care. This project resulted in over 3,000 screenings of Bangladeshi children and nearly 500 sight-saving treatments.
Orbis Vietnam hopes to expand DR services nationally. In Guyana, we successfully established the first public-sector DR screening and treatment center nationwide.  We will continue building and expanding existing networks, and scaling them to other countries, including South Africa and Mongolia.
The need for innovative solutions
However, tackling DR will take more than what Orbis and its partners have done to date.  We need innovative solutions, like leveraging technology to reimagine how we teach local eye-care teams. We're piloting the use of artificial intelligence to provide reliable and immediate detection of DR for patients. We're also using high-quality online learning to deliver free and accessible training for graders, image photographers and ophthalmologists. Upskilling local eye care teams, allows communities to continue to provide quality eye care, regardless of staff turnover and restricted budgets.
The International Diabetes Federation projects that 629 million people will have diabetes in 2045. As the world prepares for this rise in the disease, I take solace and find hope in the efforts of Orbis and our partners to ensure that eye health systems will be ready to care for those who need us most.
Both images by Geoff Oliver Bugbee/Orbis