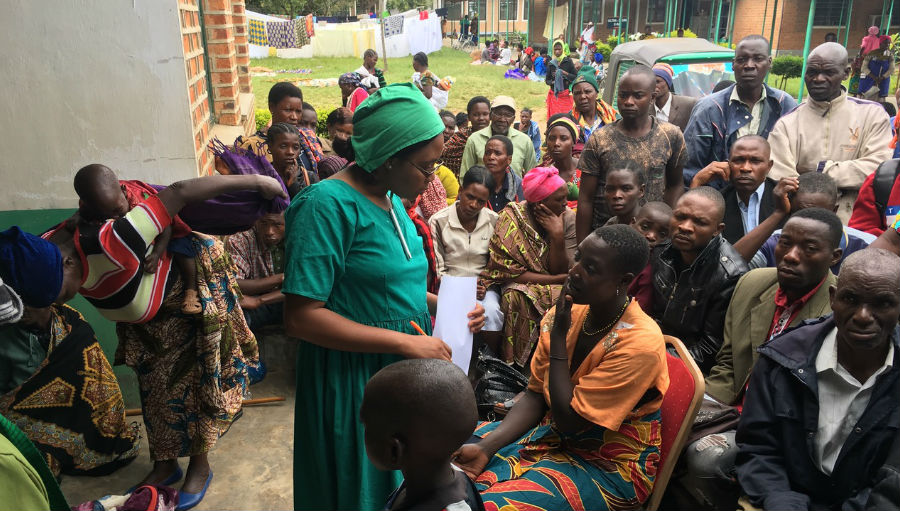 The German Committee for the Prevention of Blindness (DKVB) is a non-governmental organization committed to preventing avoidable blindness. The DKVB finances and supports eye health projects and the training of the medical staff. This means we are a donor; providing technical guidance to the services being delivered by its eye health specialists and experts.
The Sumbawanga (Rukwa region) in South-western Tanzania, requires at least six ophthalmologic doctors (cataract surgeons), a further ten optometrists and ophthalmic nurses. In reality there is currently one cataract surgeon, 2 optometrists and 3 ophthalmic nurses.
In light of this dire need, the German Committee established an eye camp at a Christian hospital in Sumbawanga in November 2017. This is held twice a year for two weeks, with patients being examined and if necessary operated. Approximately 800– 1000 patients attend, many of them having travelled a great distance. The vast need in the population and the inability to easily access care is upsetting. Luckily, the locals and German colleagues are working together to help.
In addition to this, the committee started training local colleagues in the field of ophthalmology in April 2018. The aim is to create a sufficient supply of personnel for an eye clinic to be set up in Sumbawanga.
The DKVB finances and supports this project and the training programme of the medical staff to ensure its viability and longevity. The project is under close cooperation with the Ministry of Health, the National Eye Care Programme (MoH –NECP) and the local government.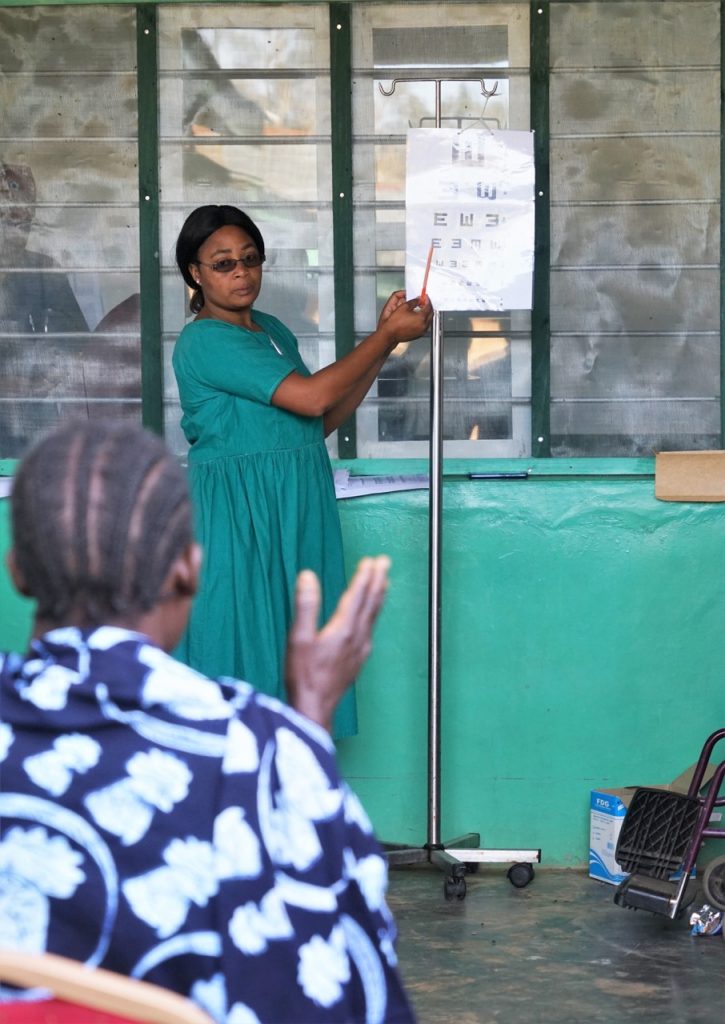 Since the start have achieved a lot. Not only have we examined some 1000 patients but have also carried out more than 200 cataract surgeries during the last (fourth) eye camp. And we shall continue to support the training. After talks with the stake holders (government, hospital administration, coordinators and German committee), we have been given pledges for at least 12 ophthalmic nurses. These are going to be distributed over the four district hospitals. We also have pledges for an additional 4 cataract surgeons, one medical officer of ophthalmology (equivalent of a German eye specialist doctor) and 2-4 optometrists.
We are very pleased with the way this project has developed. The reason for its success is the support of friends and finally the IAPB with its useful support.
For further information please contact us on: info@dkvb.org
Note for the Diary
DKVB's next Annual Meeting takes place on 28/29 February 2020 in Duesseldorf. There will be a lot of interesting people to meet and speeches on eye health care worldwide – everyone is welcome, including non-medical staff!