On World Diabetes Day, DR Barometer Partners on how the programme is championing innovative solutions to support those impacted by diabetic eye disease.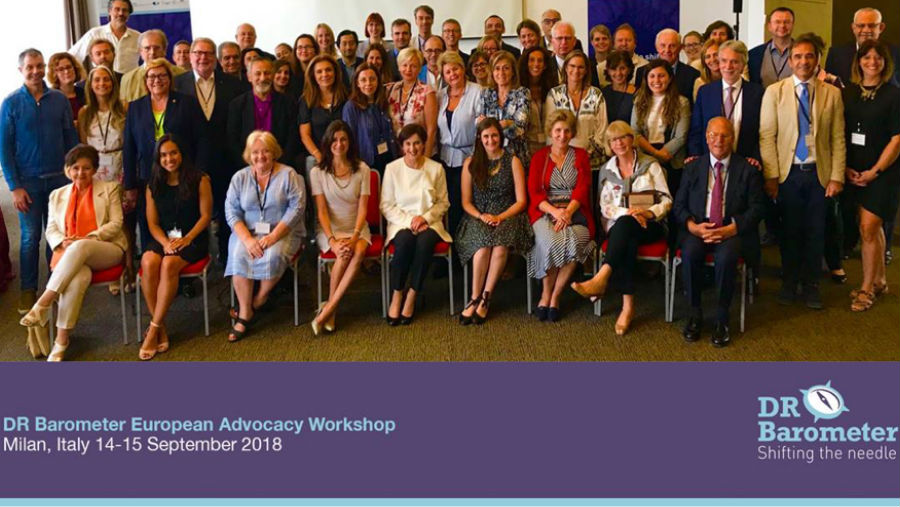 We have seen a promising leap forward this year in shifting the needle and realising the vision of the Diabetic Retinopathy (DR) Barometer programme, of a world where people do not experience preventable vision loss due to diabetes.
Despite the high prevalence and potentially devastating consequences of DR, it remains an under-served health concern. However, the DR Barometer brings forward a much-needed concerted and coordinated effort across disciplines to inform policy and practice at a local level.
From Latin America to Europe, key stakeholders across broad health care disciplines joined forces to co-develop meaningful and sustainable patient-centric solutions. These regional workshops focused on building interventions to real life challenges patients and health care providers reported in the DR Barometer Study.
Local momentum has continued past the two regional workshops, as seen with the launch of the DR Barometer Mexican Coalition. Formed during the Latin American DR Barometer advocacy workshop, the coalition members, consisting of multi-disciplinary healthcare providers and patient organisations, used the press event to express their commitment to advocate towards local government to jointly develop strategies for timely diagnosis of DR and implementation of comprehensive access programs for treatment in the public sector.
"The workshop was a success in that it sparked conversation among relevant stakeholders regarding the issues of DR. What's more important however, is what happens after those initial conversations, and thanks to the DR Barometer initiative, we have a community that will continue working together to address barriers and find solutions to deal with this problem" said Dr Francisco Martínez Castro, Regional Chair, IAPB Latin America.
Across Europe, the DR Barometer programme continues to grow, with the development of three distinct Communities of Practice (CoP) to address gaps in Patient Education and Empowerment, Guidelines and Protocols for Healthcare Professionals, and Coordinated Care. Following discussion around multiple potential activities, three projects are now confirmed to be taken forward, voted on based on their replicability and impact.
By engaging multi-disciplinary stakeholders, the DR Barometer programme aims to be the global point of connection for 'evidence-to-action' around diabetes-related vision complications. Within the next three years, this initiative will be working through the CoPs to improve vision health outcomes for adults with diabetes by prioritising action among patients, healthcare professionals and relevant organizations to improve health systems and care.
As we mark World Diabetes Day, we're reminded that DR affects around 93 million adults worldwide, and the only way to address this growing number is to work closely with like-minded partners, to deliver innovative solutions to address patient and professional barriers to improving vision health.
We're calling on you, to help shift the needle, and join the Communities of Practice. To learn more about the DR Barometer, please click here.
The DR Barometer programme, a collaboration of experts from the International Federation on Ageing (IFA), the International Diabetes Federation (IDF), the International Agency for the Prevention of Blindness (IAPB), and Bayer.
Bayer has funded and facilitated this research, acted as an advisor and assists in the dissemination of the research findings.
Liked it? Today is World Diabetes Day! We have more stories for you: