On World Optometry Day, Priya Morjaria on importance of research for optometrists.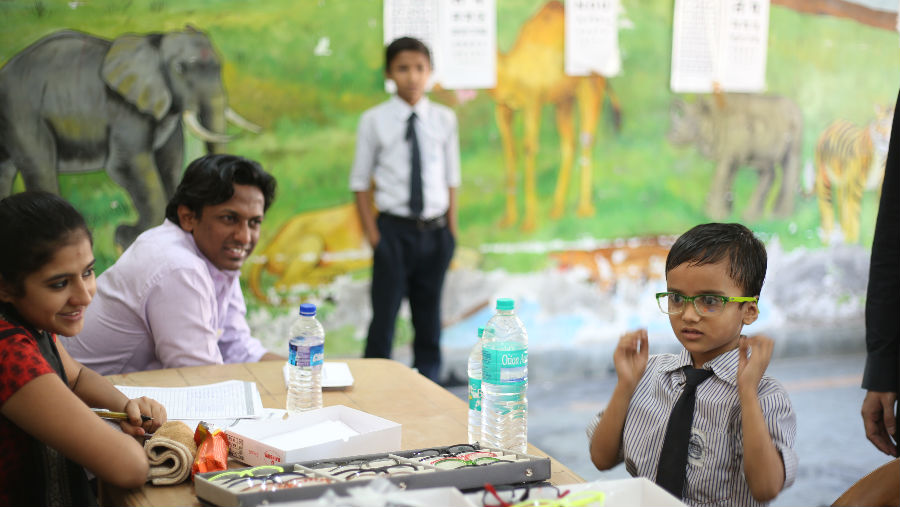 World Optometry Day is a unique day for our profession.  It is a reminder that even though globally we have different definitions of the profession, ultimately, we are all striving to provide comprehensive eye care services to all our patients in our different settings.
Over the past decade, it has become more apparent that as clinicians, we need evidence-based practice and practice-based evidence to make sure that we are not only doing what is best for our patients but also doing it in the best way possible. I have spent the last few years conducting two randomized control trials (RCTs) to gather evidence to improve the efficiency and effectiveness of school-based eye health programmes. The focus of my work was in India – one RCT was on the acceptance and compliance of spectacles of ready-made spectacles versus custom-made spectacles for children and the second was on the use of Peek smartphone technology as an innovative screening and health education intervention. Some of the evidence from these trials has contributed to prescribing guidelines and the use of ready-made spectacles within school eye health programmes in the "Standard Guidelines for Comprehensive School Eye Health Programs".
As a PhD, the research has been both fascinating and stimulating. However, the key for me is the importance of ensuring that findings from research are implemented. There has to be a feedback mechanism from implementation that ensures a continuous learning loop that goes both ways – from research to practice and from practice to research, so that we can keep improving.
Working in public health as a clinician, researcher and more recently implementing programmes the evidence that comes from RCTs is invaluable, but understandably, it is also resource intensive, both in terms of finance and human resources. Thus, in most settings implementing an RCT is a luxury.
In the UK, the General Optical Council standards of practice require optometrists and opticians "To be honest, assist patients in making informed decisions and encourage them to take an active part in decisions about their care, be aware of current good practice and clinical research and only to recommend treatments that are clinically justified in the best interest of the patient".
On this World Optometry Day, I would urge all my fellow optometrists to conduct research. Although in the hierarchy of evidence an RCT is at the top, we can still do very useful community and practice based research that can enhance our everyday practices. As clinicians, we must remember that we have a duty to all our patients to integrate external evidence with our clinical expertise and provide what is best for them. Many of our day-to-day practices as practitioners have gaps in the evidence. The more research we undertake, the stronger our evidence base will be, to ensure we deliver care that is both appropriate for the patient and feasible to implement.
Image Courtesy: Mission for Vision for #MakeVisionCount photo competition
Liked it? We have more stories for World Optometry Day