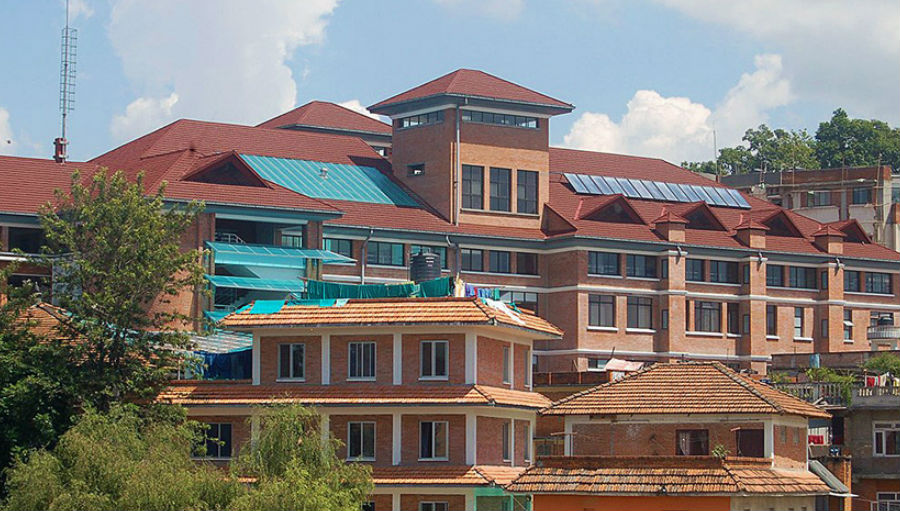 The Tilganga Institute of Ophthalmology (TIO), recently celebrated its 25th anniversary on 22nd June 2019.  It also marked another milestone that day – the World Health Organization (WHO) has recognised TIO as a WHO Collaboration Centre of Ophthalmology.
TIO is the first Institute in Nepal to receive this recognition in the field of ophthalmology.  A programme to mark this milestone was graced by the Honourable . The prime minister handed over a plaque noting the WHO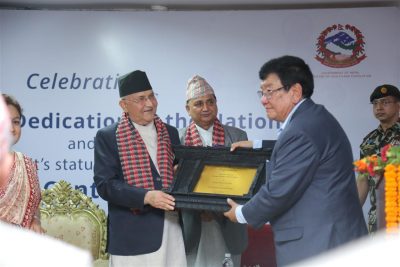 collaboration to Dr Sanduk Ruit, Executive Director, TIO. The WHO Country representative of Nepal, Mr Jos Vandelaer handed over the official letter of recognition and congratulations sent by WHO SEARO Regional Director Dr Poonam Khetrapal Singh to Dr Reeta Gurung, CEO, TIO.
The WHO has provided this status to TIO in three specific areas:
Eye care service delivery
Education and Training in the field of ophthalmology, and
Ophthalmic research
TIO is a non-profit, community-based, non-government organisation established in 1994 to support the prevention and control of blindness in Nepal and beyond.
Eye care service delivery
TIO is a tertiary-level eye care centre. From general eye problems to more complicated eye diseases, TIO provides high quality eye care through various sub-specialty services.
TIO has a secondary level community-based eye hospital in Hetauda. It also delivers eye care services through its network of 17 District Community Eye Centres and Surgical Centres. Its outreach activities include community screening and surgical camps in remote parts of the country and for marginalised communities. The institute also organises international eye surgical camps in more than 10 countries in collaboration with the respective in-country partner institutions.
Since its establishment, TIO has examined and treated more than 6 million eye patients and carried out more than 400,000 cataract and other major eye surgeries. The cataract surgical procedure developed by Dr. Sanduk Ruit and his team has been internationally acknowledged and adopted in various countries around the world.
TIO's education and training programmes have been instrumental in human resource development in the field of eye health. It runs academic courses, fellowships in sub-specialty areas and conducts short training courses for ophthalmologists, medical students, different allied health personnel for Nepali and foreign personnel. To date, TIO has trained 611 ophthalmologists, 732 ophthalmic paramedics, 6,916 medical students, and 10,305 community-based volunteers. TIO has trained about 8,000 Nepali and foreign ophthalmologists and ophthalmic personnel on the cataract surgical procedure developed by TIO.
TIO is also a leading ophthalmic and vision research institution. To date, TIO has conducted 210 research projects of which 183 research papers have been published in national and international journals. TIO's research findings are utilised for evidence-based policy, advocacy and treatment practices, while its community-based outreach model has been scaled out in several countries in Asia and Africa.
Also read:
http://www.searo.who.int/nepal/documents/health_systems/TIO_WHO_CC_2019/en/?fbclid=IwAR2hlwxThBC4Ubu4AVx1SKuGP6LRacQgVZGOEQ90sxxnvxaCag941E_VqAE