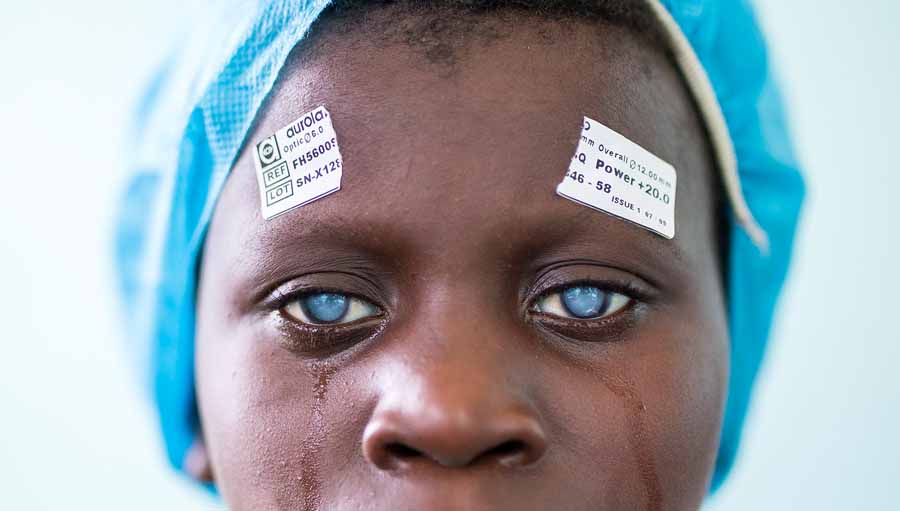 Webinar: Primary Eye Care Training Manual
IAPB Africa held a Webinar: Primary Eye Care Training Manual on 22 August 2018. It was led by two presenters, Dr Ciku Mathenge, Technical Advisor to WHO AFRO in the development of the package (and IAPB Eye Health Hero) to present on the PEC training Manual document and Dr Bo Wiafe, Chair of the IAPB Africa Working Group on Primary Eye Care to present on impact in country.
What is the Primary Eye Care Training Manual?
The manual provides guidance in the design, implementation and evaluation of a course that aims to build and strengthen the ability of health personnel to successfully manage patients with eye complaints presenting at primary health care facilities. You can read more about it here.
The manual actively contributes in strengthening health systems at PHC level to deliver better health outcomes, efficiency and improved quality of care, thus, supporting Member States in achieving the Sustainable Development Goal (SDG) related to health (target 3) "to ensure healthy lives and promote well-being for all at all ages".
Webinar Date and Time
22 August 2018; 10:00AM GMT.
Webinar Recording
Primary Eye Care Training Manual
Impact of the Primary Eye Care Training Manual – Dr. Bo Wiafe
Key points regarding the WHO Primary Eye Care Training Manual:
This manual is written for facilitators and trainers (whether in-service or pre-service )not for the primary eye care workers.
Correct use of the manual will need a certified PEC trainer and WHO AFRO is in the process of ensuring that they have the critical number of trainers needed to support training across the continent
The course is designed to have only three PowerPoint presentations: Introduction, the Normal Eye  and The Abnormal Eye. The Certified Trainer comes with the presentations and they include mainly pictures to show the different presentations of normal and abnormal eyes.
The training workshops are organised in such a way that the trainees leave with the appropriate tools needed for them to practice. Typically this includes:
A trainee handbook which is extracted from the trainers manual and is much smaller at around 25 pages. This manual will contain the protocols, the forms, the health messages and the algorithms. No lesson plans, checklists etc are included.
The trainees would also get modified reading charts as described in this curriculum, large size copies of the algorithms to stick on their clinic walls, torches, eye examination record forms (booklet), glasses for near vision testing if applicable in their country, 3m and 40cm measures, etc.
All the materials needed for the practical sessions must also be available at the workshop. For example materials for making eye patches, eye shield, cotton buds for foreign body removal, boiled eggs etc. The items are listed in the training manual lesson by lesson.
The training also includes a field trip to an actual primary site to practice the competencies. This must be planned for including availing all medications that will be used in that site.