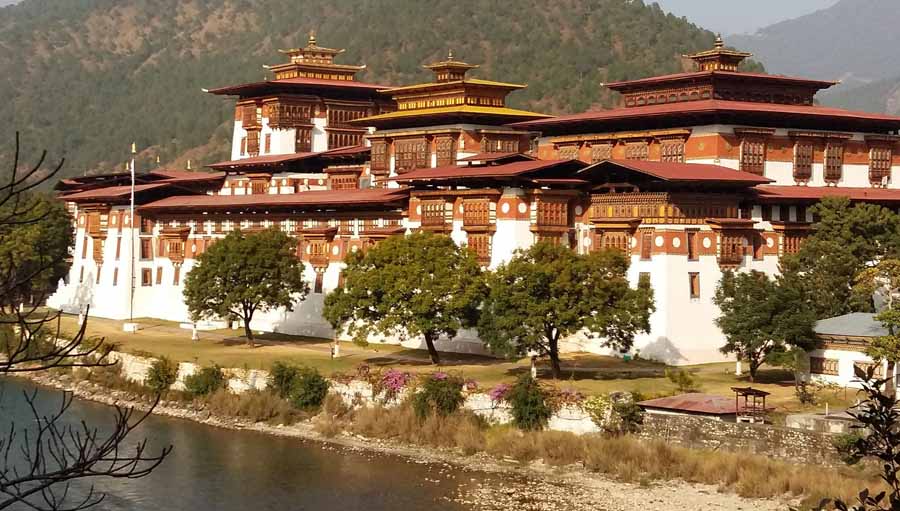 Bhutan, the country with the happiness index, may soon see it's delight go up a notch higher. IAPB South East Asia is working with Bhutan's ministry of health to run a nation-wide School Eye Health screening survey in 2019. The survey has just secured funding from Lions Clubs International Foundation's SightFirst programme. With this support, the survey will help estimate the prevalence of visual impairment among schoolchildren and inform Bhutan's eye care policy.
The study will also assess the impact of current eye care services and refractive services in Bhutan. It will help assess if the services are in line to achieve the WHO Global Action Plan goal and objectives–reduce vision impairment by 25% by 2019.
While, most of the neighouring countries have some data, Bhutan has no published studies on refractive errors. Using the RESC protocol published by the WHO to assess refractive errors in children, IAPB South East Asia Coordinator Yuddha Sapkota will be working with the Study's Principal Investigator, Dr Nor Tshering Lepcha from the Jigme Dorji Wangchuck National Referral Hospital (JDWNRH) in Thimphu, Bhutan.
"Refractive Errors are the main cause of vision impairment in the South Asian region, and the world", said Yuddha Dhoj Sapkota, IAPB South East Asia Regional Coordinator. "Bhutan has good eye care facilities and active health systems—what is missing is the evidence. We hope this survey will help lead to an evidence-based policy in Bhutan".
"The South Asian region is home to some of the highest prevalence of vision impairment. I am delighted that LCIF's SightFirst programme have agreed to fund this important survey. I look forward to the results and am confident it will be an important addition to our understanding of blindness and visual impairment in South Asia" said Dr Taraprasad Das, Regional Chair IAPB South East Asia.
"Uncorrected refractive errors have a considerable socioeconomic impact and psychological effects on young school children" said Dr Nor Tshering, the Principal Investigator for this study and head, Corneal services at the Jigme Dorji Wangchuck National Referral Hospital. "This survey will go a long way in addressing this scourge in Bhutan".