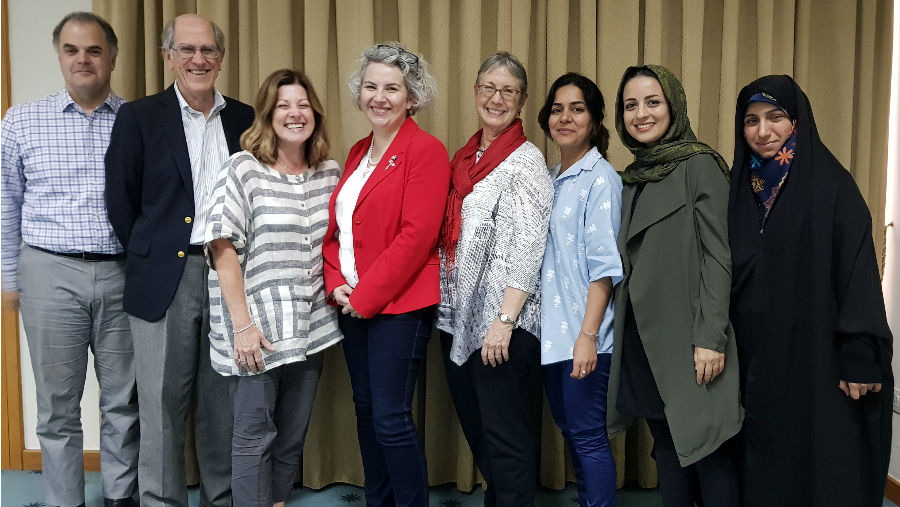 Hi everyone,
Quarter Two of 2018 was busy for us in the Western Pacific. We've been out on the road, meeting with many of you, visiting the fantastic projects that you – our members and friends – are implementing… plus we've been busy making preparations for key events in Q3 and Q4.
Here are a few key dates that will be of particular interest to our members:
Western Pacific Regional Events:
September 19 – 20: Joint IAPB/WHO Meeting on Cataract Surgery Outcomes & Monitoring, Kuala Lumpur, Malaysia
November 22 – 23: Joint IAPB/WHO/BHVI Meeting on Myopia, hosted by SERI, Singapore
No doubt, many of you are already abreast of these meetings, but if you'd like to know more, please drop me a line so I can head you in the right direction. Meantime, we hope to see all those who can make it to Hyderabad at the Council of Members – there's a jam-packed agenda that will be circulated shortly and for our Western Pacific family, we're planning something extra special.
Please see below more information on some of the key events and achievements of the Quarter:
Dubai
Back in April we were proud to be at the first meeting of the Gender Equity Working Group, which has had great support from members in the Western Pacific; Jennifer Gersbeck and Elizabeth Kishiki have been nominated as co-chairs and the next meeting will be held at CoM.
South Korea
Over the past twelve months, we have been heartened by the level of interest shown in IAPB by our members from Korea. It was particularly pleasing to attend a public symposium at Yonsei University in late May, where development trends and attendant issues were discussed in detail with panelists from IAPB, Korean International Cooperation Agency (KOICA) and Hankyorye News Agency. A big thanks to Dr Sangchul Yoon, from Project BOM for coordinating the visit. Also mention must be made of the great work undertaken by Korea Ophthalmology Society in guiding members towards sustainable development goals; also to KOICA whose support of eye health NGO and eye-health related tech startups is truly commendable.
China 
Many of you will have followed the series of articles we ran for China National Sight Day (June 6). And if you didn't see them, do check out the cartoons – courtesy of Shanghai Eye Disease and Treatment Centre –– that were featured each day. These are indicative of the importance of making eye health fun for children. China remains a strong focus area for the region. And, of course, as noted above, IAPB is proud to be a sponsor of the National Institute of Hospital Administration (NIHA) 2nd China National Eye Health Conference in Hefei. The team from NIHA do a terrific job integrating public health into the broader eye health agenda. This month we are pleased to bring you a story from He Eye Group.
PacEyes
It was a great honour to travel with my colleagues from PacEYES to London and the World Ophthalmology Conference in Barcelona in June. The Pacific Island Countries are some of the most under-resourced, yet the silver-lining is a well-co-ordinated eye health sector. This was on full display during the European tour, nowhere more so than during the presentations at WOC.