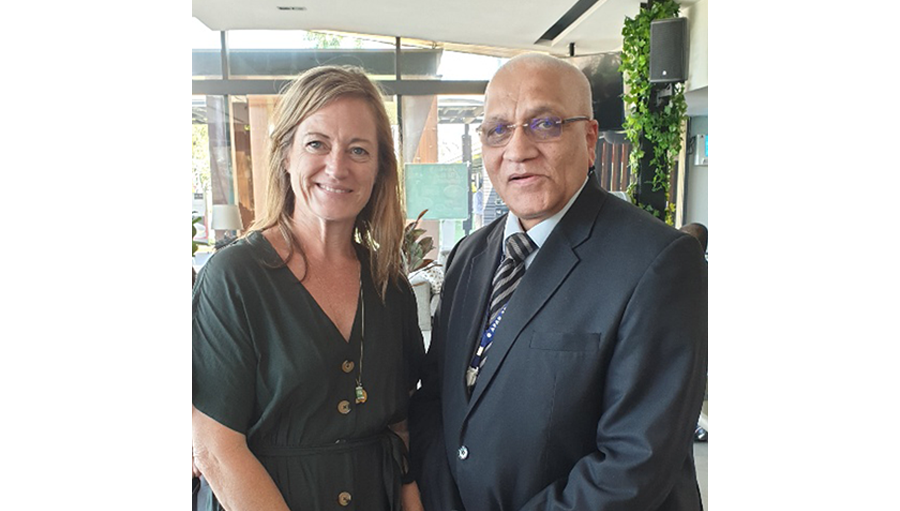 No doubt everybody agrees it has been a busy and productive start to 2019, with many activities and much great work already underway throughout the Western Pacific. We have enjoyed interacting with many of you already in Quarter One and look forward to further contact and sharing throughout the year. With that in mind be sure to plan for Council of Members 2019, in Dar Es Salaam, October 5 – 8.
Meantime, hope you enjoy this round-up of news from across the region.
Visiting SEVA
On the very last day of the Quarter, I had the pleasure of visiting the SEVA team in their Berkeley, California HQ. Visiting our members is one of the pleasures of the job – it re-affirms what a top-team we have right across the eye care sector and reminds me how much we have to learn from one-another. This visit to SEVA was no different – not only did I learn something of their history, but we also discussed the importance of embedding "kindness" in programme design, particularly around HR programmes and the development of a patient-centred culture; something I may never have considered without my visit to the team in Berkeley.
Learning from our peers
In many ways, this first quarter has been a lot about learning from our peers. Amanda and I were at the Asia-Pacific Academy of Ophthalmology meeting in Bangkok, early in March – not just a chance to attend some terrific sessions but also an opportunity to indulge in speed-networking. We really are stronger-together and the benefits brought by an opportunity to interact with so many from our community cannot be underestimated.
Of course, as a global peak body, IAPB's role as the eye health community's knowledge connector can't be underestimated. This doesn't mean that we see ourselves as the repository of all knowledge – but that we find opportunities to connect you with people who are! We've been really pleased with our series of Introduction to Health Financing workshops – most recently held in Hanoi. A big thanks to the Fred Hollows Foundation Australia for sharing their expertise with the broader eye health community.
On the subject of sharing, you will see in this newsletter links to the International days that IAPB has supported over the past few months. If you didn't have a chance to catch them at the time, please follow along to see the great stories gathered for International Women's Day and for World Glaucoma Week. Of course, particular thanks to those from the Western Pacific who wrote blog-posts and attended webinars – a special thanks to Professor Mingguang He from CERA for his work coordinating the Western Pacific Glaucoma webinar.
We hope you enjoy this newsletter; that you take away a few pointers from the stories it links to and that – most of all – you have an opportunity to share something exciting with us in the months to come.
Cheers,
Drew & Amanda