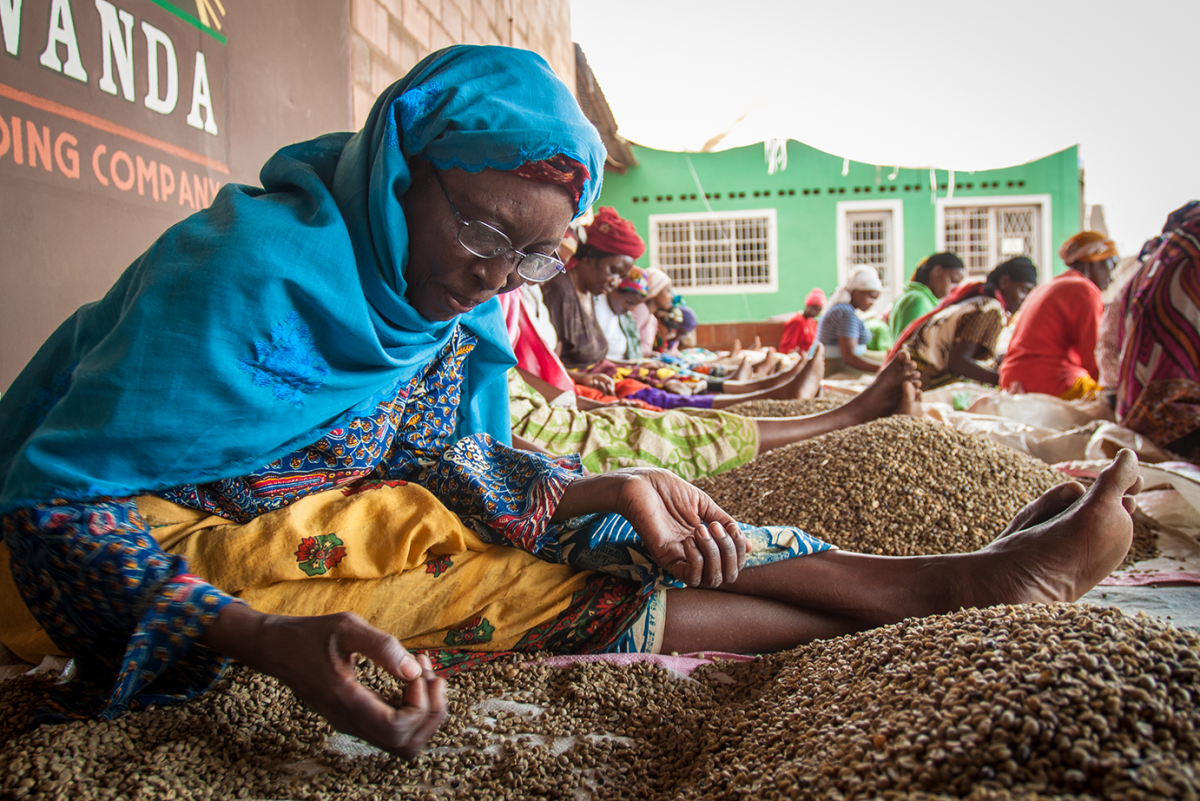 In the summer of 2015, I was visiting a rural health center in Rwanda's Eastern Province. I found myself sitting next to an elderly gentleman called Frederic. Much to my surprise I discovered that he was 92 and had walked for 8 hours to reach the health center to have his eyes checked. Frederic had probably struggled to see clearly for at least 40 years, but could now receive a simple pair of reading glasses that would make his life that little bit easier.
Vision for a Nation Foundation (VFAN) was established to help people like Frederic to receive the vital eye care they need. We launched our first national program in Rwanda in 2012. Since then, we have helped the Ministry of Health to build nationwide primary eye care services that are fully integrated and financially self-sustaining. Eye care is now available to all Rwandans at each of the country's 502 local health centers. And we have launched an unprecedented national outreach program that extends the services to 100% of Rwanda's 15,000 villages – making it much easier for people, like Frederic, to access help.
One of the central innovations of the program is a primary eye care training curriculum designed by Dr. Ciku Mathenge with support from VFAN and the Fred Hollows Foundation. This three-day training course gives general nurses competency in basic eye screenings and treatments at the primary level. To-date we have trained and equipped nearly 1,900 nurses in Rwanda. These nurses are now providing vital front-line eye care to Rwanda's 10.5 million people. They have already conducted 500,000 screenings – with 260,000 eye drops, 80,000 referrals and 65,000 pairs of glasses provided.
Of course, primary eye care is just one piece of the jigsaw, and we continue to work with the Fred Hollows Foundation, the hospitals, Rwanda's ophthalmologists and the Ministry of Health to meet referral demand and solidifying a holistic national eye care service for Rwanda. The London School of Hygiene and Tropical Medicine will soon begin a major evaluation of our work. This will answer important research questions that will assist other countries and organizations as they, too, seek to address this fundamental human need – the ability to see clearly.
Rwanda represents a unique demonstration of what can be achieved with professional support and leadership. Dr. Agnes Binagwaho, Rwanda's Minister of Health, has championed Rwanda's national eye health strategy with primary eye care as a core component. The legacy of her progressive leadership for Rwanda will be enormous. Indeed, we believe the example of Rwanda will inspire other countries in the region and beyond to acknowledge the importance of primary eye care as part of an integrated national eye health strategy, and take action.
The case of 92-year-old Frederic – who was willing to walk such a distance – underscores the value of sight and the importance of local access to eye care for all. VFAN is now looking beyond Rwanda and to collaborations with fellow IAPB members and together with others to bring Universal Eye Health to people and nations throughout the world.